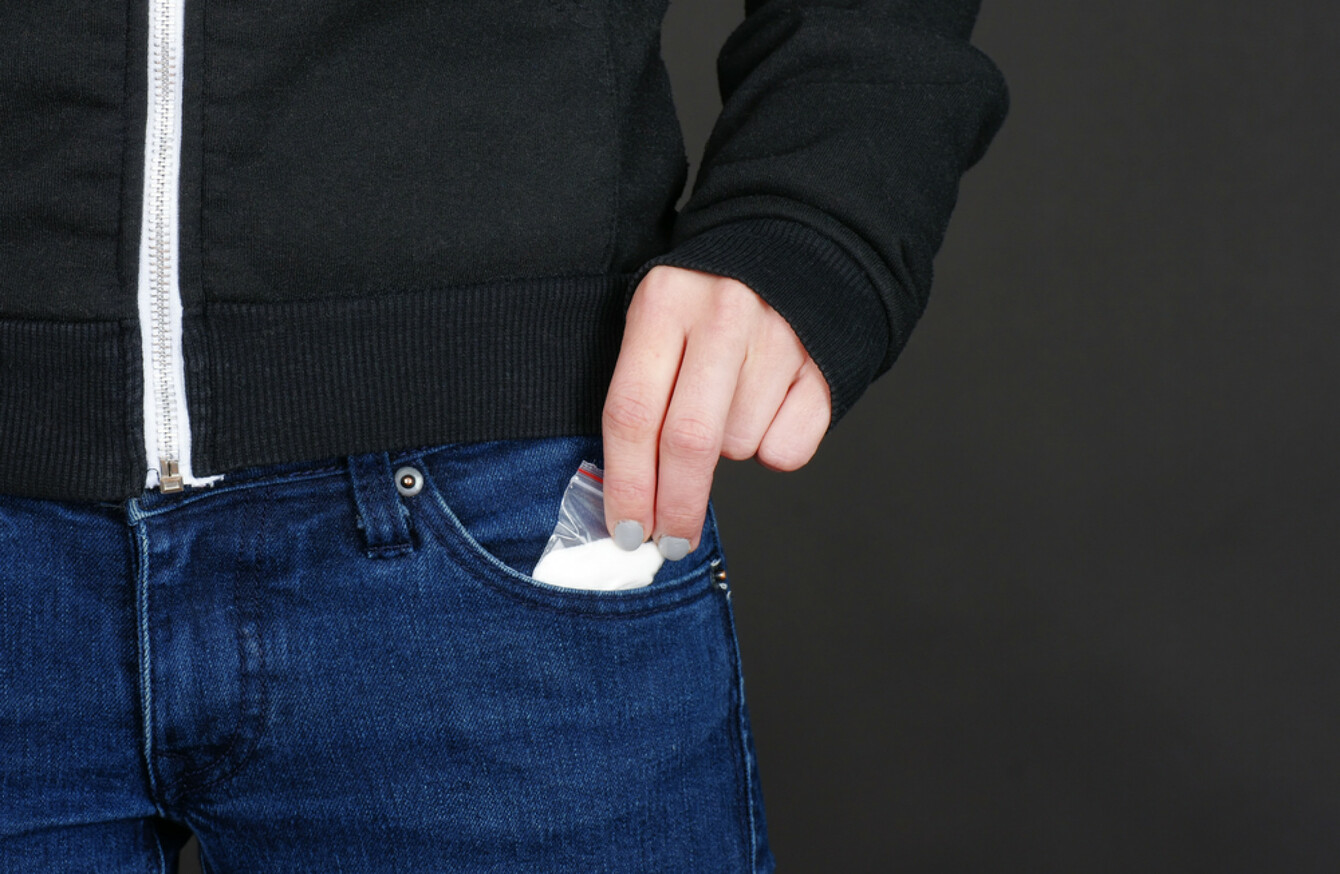 Image: Shutterstock/Sylvie Bouchard
Image: Shutterstock/Sylvie Bouchard
A TOWN HALL meeting will be held this week in Dublin on the subject of looking into a health-led approach towards drug use in Ireland.
The event – which is organised by drugs NGO the Ana Liffey Drug Project – will look into what a health-led approach to tackling drug use would look like.
The government last year launched its National Drugs Strategy, which is titled Reducing Harm, Supporting Recovery. The strategy explicitly supports moving towards a "health-led response to drug and alcohol use in Ireland".
This would be a move towards efforts at reducing harm of drug use through health means.
It is currently a criminal offence for anyone to possess illegal drugs in Ireland. Anyone found to be in possession of prohibited narcotics can be prosecuted before the courts and potentially receive a criminal conviction.
This could range from a fine to a prison sentence.
In November of last year, junior minister with responsibility for the strategy Catherine Byrne set up a Working Group to consider alternative approaches to the possession of drugs for personal use.
The Town Hall meeting this week coincides with the launch of a public consultation on the matter, where Irish citizens can give their views on Ireland's current laws and whether they need to change.
The consultation takes the form of a questionnaire in which the public is queried about their attitudes to illegal drug use and whether they think criminal penalties should be more lenient.
Decriminalisation
One such alternative to criminalising drug possession is decriminalisation.
The European Monitoring Centre for Drugs and Drug Addiction (EMCDDA) defines decriminalisation as when the status of a criminal offence is reclassified as non-criminal.
So although possession of illegal drugs would remain prohibited and will be stopped by police, it would not be treated as a criminal offence.
This approach has been adopted by other countries in the world as a way of addressing high levels of problem use.
Portugal 
Portugal decriminalised the use of illegal drugs in 2001, a move which experts have said has led to a "spectacular" reduction in the number of infections among intravenous users and a significant drop in drug-related crimes.
A law that became active on July 1, 2001 did not legalise drug use, but forced users caught with banned substances to appear in front of special addiction panels rather than in a criminal court.
The panels composed of psychologists, judges and social workers recommended action based on the specifics of each case.
Since then, government panels have recommended a response based largely on whether the individual is an occasional drug user or an addict.
In a report a number of years ago the European Monitoring Centre for Drugs and Drug Addiction (EMCDDA) said Portugal had dealt with this issue "in a pragmatic and innovative way".
A delegation from the Oireachtas Justice Committee visited Portugal in 2015 examine their drug laws.
A report published by the Justice Committee outlined that, while it might be suggested that such programmes could add to the cost of healthcare, the experience in Portugal has "actually resulted in a reduction in costs to the State".
The Town Hall meeting will be held this Tuesday at 6.30pm in Dublin City Civic Offices.
With AFP