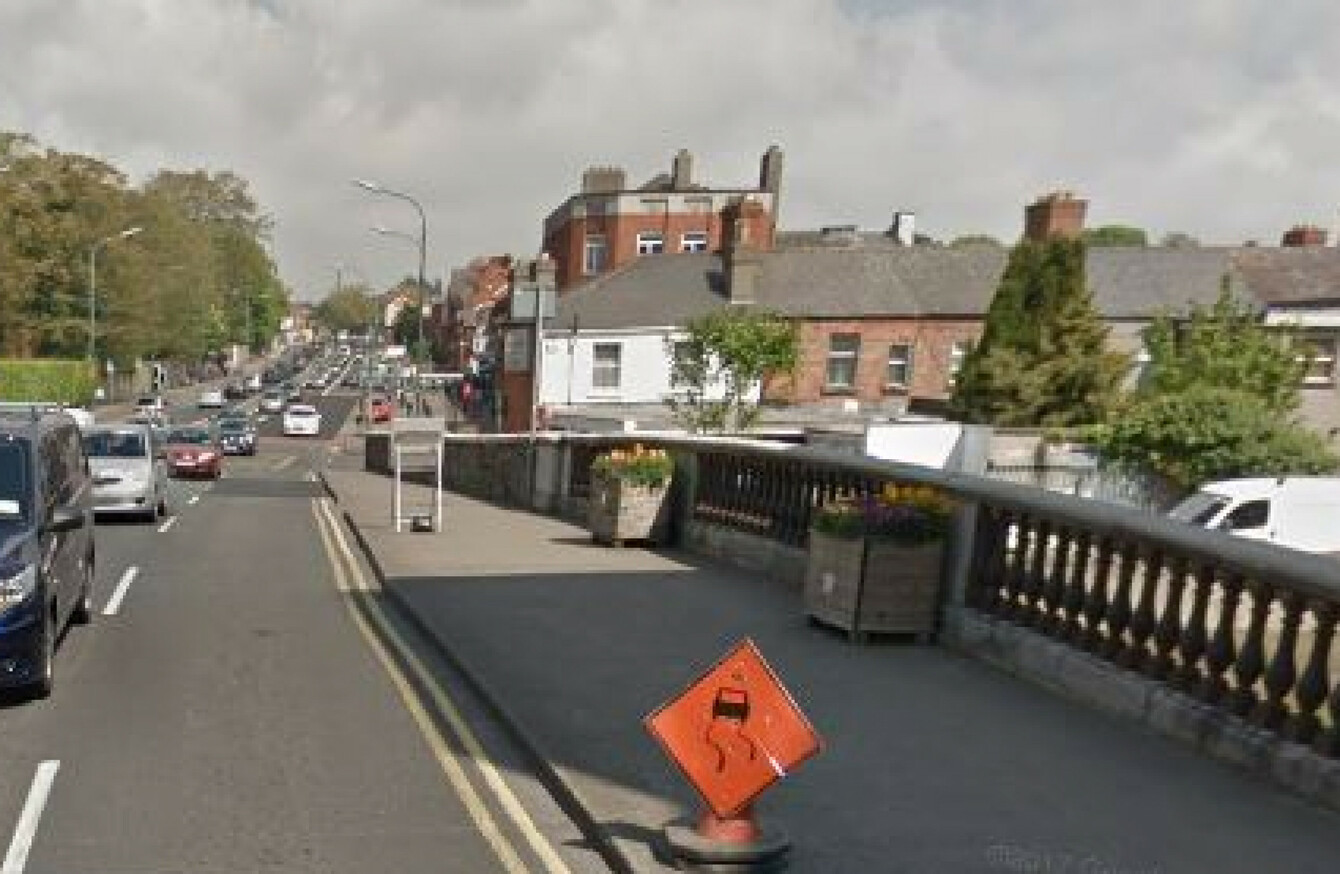 Frank Flood Bridge in Drumcondra
Image: Google Maps
Frank Flood Bridge in Drumcondra
Image: Google Maps
DUBLIN CITY COUNCIL has officially named a bridge in north Dublin after a 19-year-old UCD student and head of an IRA unit who was executed during the War of Independence.
Dubliner Frank Flood was hanged at Mountjoy jail in March 1921 after being captured by British forces following the Drumcondra ambush, where the IRA unit he was leading was caught attacking an RIC lorry that was crossing the Drumcondra bridge.
He's known as one of 'The Forgotten Ten', who were executed and buried in unmarked graves on unconsecrated ground.
A plaque was unveiled by Lord Mayor of Dublin Mícheál Mac Donncha at the naming ceremony today, officially declaring the bridge to be the Frank Flood Bridge. Members of Frank Flood's family attended the ceremony.
"Frank Flood typified the bravery and dedication of thousands of republicans throughout history who were willing to sacrifice their lives and liberty, but [who] remain unknown to the general public," said independent councillor Cieran Perry at the ceremony.
"I don't think we can overestimate the importance of commemorating the heroic men and women who risked all to free the country."
At the age of 19, Frank Flood held the role of First Lieutenant of the ASU (Active Service Unit) of the IRA's Dublin Brigade. On 21 January 1921, Flood led an assault on an RIC patrol, in what's known as the 'Drumcondra ambush', and was captured.
Three of his comrades in the ambush were executed on the same day: Thomas Bryan (24); Patrick Doyle (29), and Bernard 'Bertie' Ryan (21). Michael 'Mick' Magee (24) died on 22nd March as a result of wounds, while Dermot O'Sullivan (17), another participant in the ambush, survived on the basis of his age, with his sentence commuted.
On 4 October 2001, The Forgotten Ten were afforded full state honours with a private service at Mountjoy, followed by a requiem mass at St Mary's Pro-Cathedral in Dublin. The cortège passed through the centre of Dublin and was witnessed by tens of thousands of people.
Nine of the ten, including Frank Flood were buried in Glasnevin Cemetery.
Additional reporting by Christine Bohan