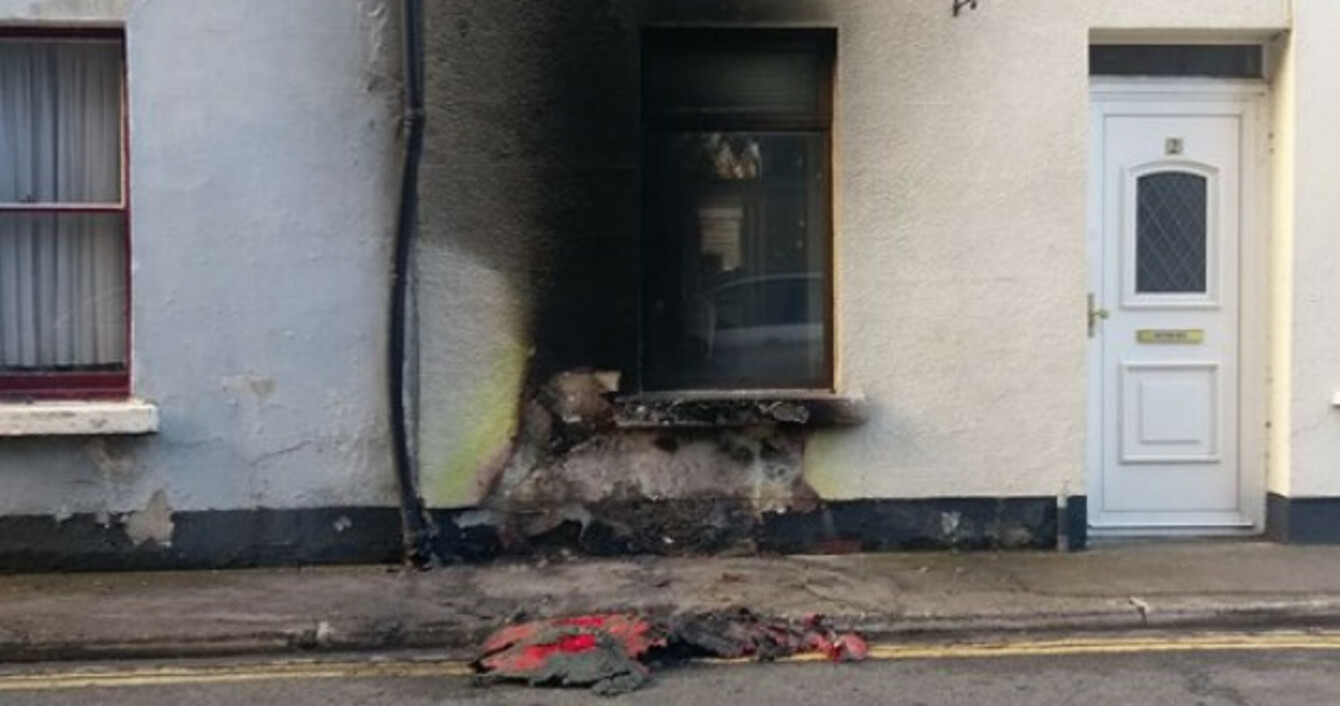 Image: Sarah Casey
Image: Sarah Casey
RESIDENTS OF A north Dublin suburb are growing increasingly concerned about the number of fires being deliberately set around the area, as the most recent incident caused extensive damage to the outside of one woman's house while she slept inside.
Fiona O'Reilly was upstairs in her Drumcondra home, where her sister, niece and nephew were also sleeping, when she was woken on 22 August by a knock on the door.
It was a member of Dublin Fire Brigade and they told her they had just put out a fire in her wheelie bin, which was outside her premises.
"The fire was out so I didn't see any flames. I had seen nothing before that, heard nothing. I was lucky no smoke came into the house," she told TheJournal.ie. "A neighbour had seen the fire on his way home and called the fire service. He was concerned it could come into the house as it was so close," O'Reilly said.
I was shocked, I got a good shock. I'm annoyed, but I'm also relieved it's not worse, no one was hurt. I'm pissed off someone would do that. They don't realise there could have been real consequences if we had all been killed.
The double-glazed window beside the fire was cracked and will have to be replaced, the outside of the house will have to be replastered and the guttering and vent are also damaged.
O'Reilly said one positive she took out of the experience was the support she received from her neighbours.
"It was so nice because sometimes you think Dublin really lacks a community spirit, but people have been offering to help pay, someone else is offering to do carpentry work. I'm really taken back by the support and the generosity of people."
Another local resident, Sarah Casey, told TheJournal.ie this fire is just one of many in the area over the last year. Just a week before the fire outside O'Reilly's house, another bin was set alight outside the Milmount health centre, which is on the next street.
"Locally, fires are a regular occurrence in the park. Last October a fire destroyed a lovely sequoia tree in the park where it was burned in situ – it is still there, looking a bit sad, half destroyed – and other trees have also been burned in place also. The local playground has been targeted multiple times, resulting in thousands of euro worth of damage," she said.
"It's just such a complete shame that we currently have this nasty element creating havoc and the behaviour cannot be left to escalate any further beyond this serious recent incident.
"The resident who was subject to the recent act of vandalism was incredibly lucky to have gotten away with just the damage to their home, and is now left to pick up the bill for the repairs."
It is believed locally that the same group of youths are responsible for the majority of the fires over the last year. Last summer, the local playground in Griffith Park was destroyed by a fire.
Local Fine Gael TD Noel Rock said the playground equipment had been built to particular specifications so that it would be hard to burn and this showed that the people responsible were "quite organised and methodical in their approach". He said replacing the damaged equipment cost the council tens of thousands of euro.
"There was another incident of a bin on fire and it was filled with tyres and petrol so it would burn at a higher temperature – so this is organised arson," he said.
"The one at the health centre was perhaps an omen of what was to come because that was the first time they have been active in quite a few months. The fire outside the house was one of the most serious in that it actually put people in danger – generally it was in a park at night when there was no one there."
Rock said that in his experience gardaí are "never shy" about putting on more patrols after reports of these issues and he complimented the local community gardaí, but said they were "somewhat constrained in what action they can take".