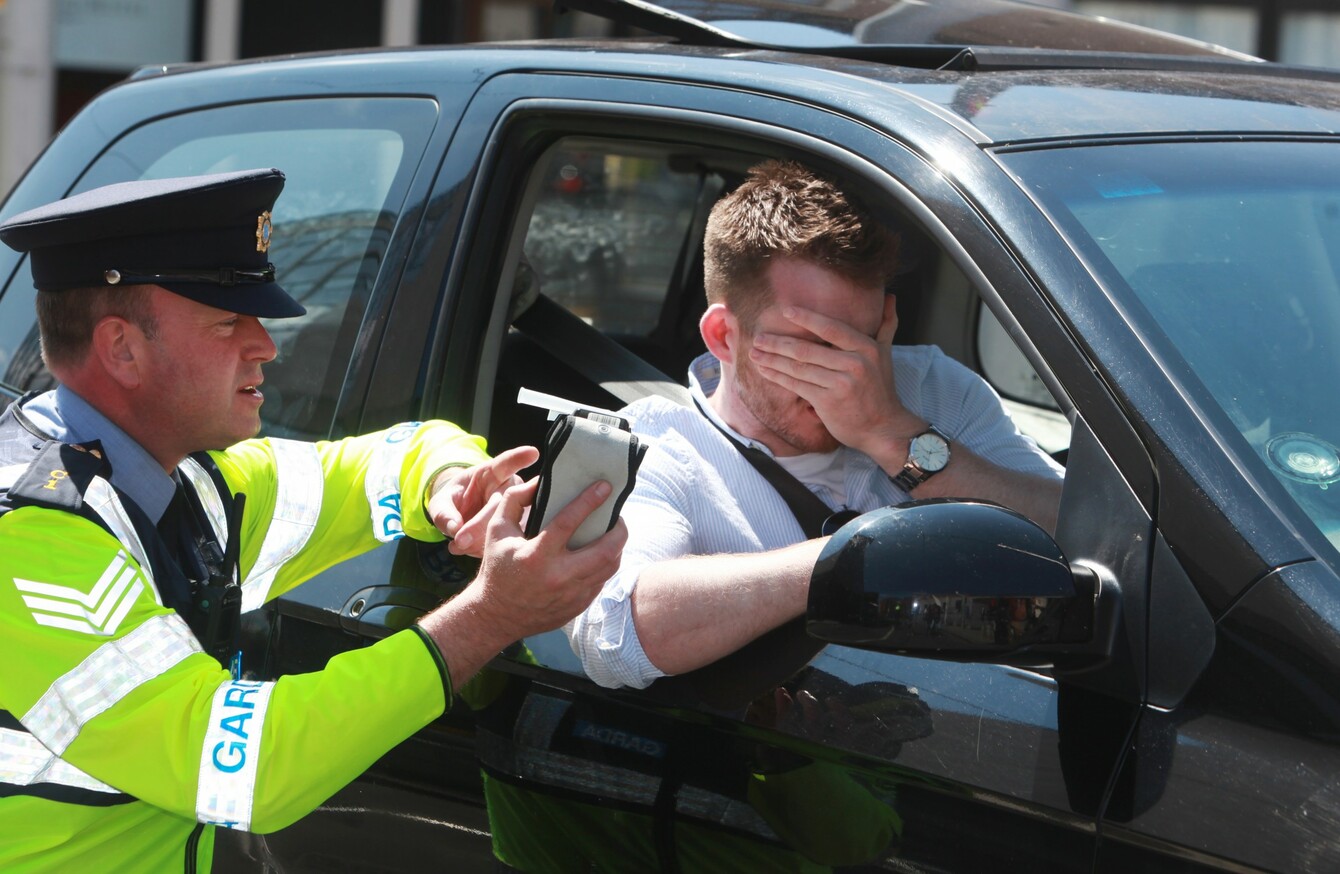 Image: RollingNews.ie
Image: RollingNews.ie
THE ROAD SAFETY Authority has issued a strong and raw appeal to drivers ahead of the June bank holiday weekend to not get behind the wheel after consuming alcohol.
Launching detailed research on road deaths where alcohol was a contributing factor, RSA research manager Maggie Martin said it was "really scary and really sinister" to see the lengths people will go to avoid detection.
"Some people leave the scene. That means, and I have read it here, that they will leave a sibling, a best friend or innocent people to die in their attempt to get away and flee, so that they don't have to face consequences and be pointed at and said you're the person who killed this person. They thought nothing of this," she explained.
"Another group of these people thought it was okay to literally reposition bodies in cars, place different items of clothing in different cars, to try to insinuate that another person was driving.
In some cases, what the guards find is everybody has been pulled out of the vehicle. Now, you're not supposed to pull somebody or move somebody when they're injured in a crash. Sometimes, these people, they pull all of each other out just so that the guards can't see who was actually driving.
She said the research had, in some cases, showed "the lows, the depths to which we humans will go".
Young, male drivers
The RSA report, which covers the four year period between 2008 and 2012, found the majority of these fatal crashes are either single-vehicle collisions or involve pedestrians.
Most of the drunk drivers, some 89%, involved in fatal crashes were male.
Almost half of the drivers who had consumed alcohol before getting behind the wheel and killing someone, were aged between 16 and 24.
Many of these young drivers were at least five times over the legal limit, and some were only on the roads for a few months.
Overall, three quarters of the drivers who had consumed alcohol were aged between 16 and 34.
Most drivers were on the road for social purposes, but a small number were driving to work.
More than 100 drunk drivers involved in fatal collisions during the four-year period were not wearing a seatbelt and 86% of these people were killed.
Another 25 were flung from the car on impact, and seven were partially ejected.
In the majority of cases, the driver lost control of the car or crossed to the wrong side of the road.
'Horrendous behaviour'
Martin described the "worst group" of drunk drivers as those who are "in there for sport".
"They're driving around our roads, doing the most horrendous road behaviour."
This group often travel with multiple friends in the car with them, she said, "hanging out windows jeering at people".
These people have so little regard for their own lives, they're not going to worry about what'll happen with the meet you or me on the roads.
As part of her research, she also spoke of examples of "good-hearted" people who stopped to offer comfort to those involved in crashes.
"Innocent people jumping out and holding the hands and heads of people as they are literally breathing their last breath, telling them everything is going to be okay.
"They know it is never going to be okay for these people again, because if they survive, they may survive with very serious life-threatening injuries, or realise that they have to live life knowing that they've killed their friends in the car because of their behaviour."
Over the four-year research period, there were 286 fatalities in alcohol-related crashes.
These are not just numbers, Martin stressed, they are people, and drivers this weekend should remember that.
"People have died in a very traumatic and horrible way as a result of alcohol and people have been left at home to pick up the pieces."