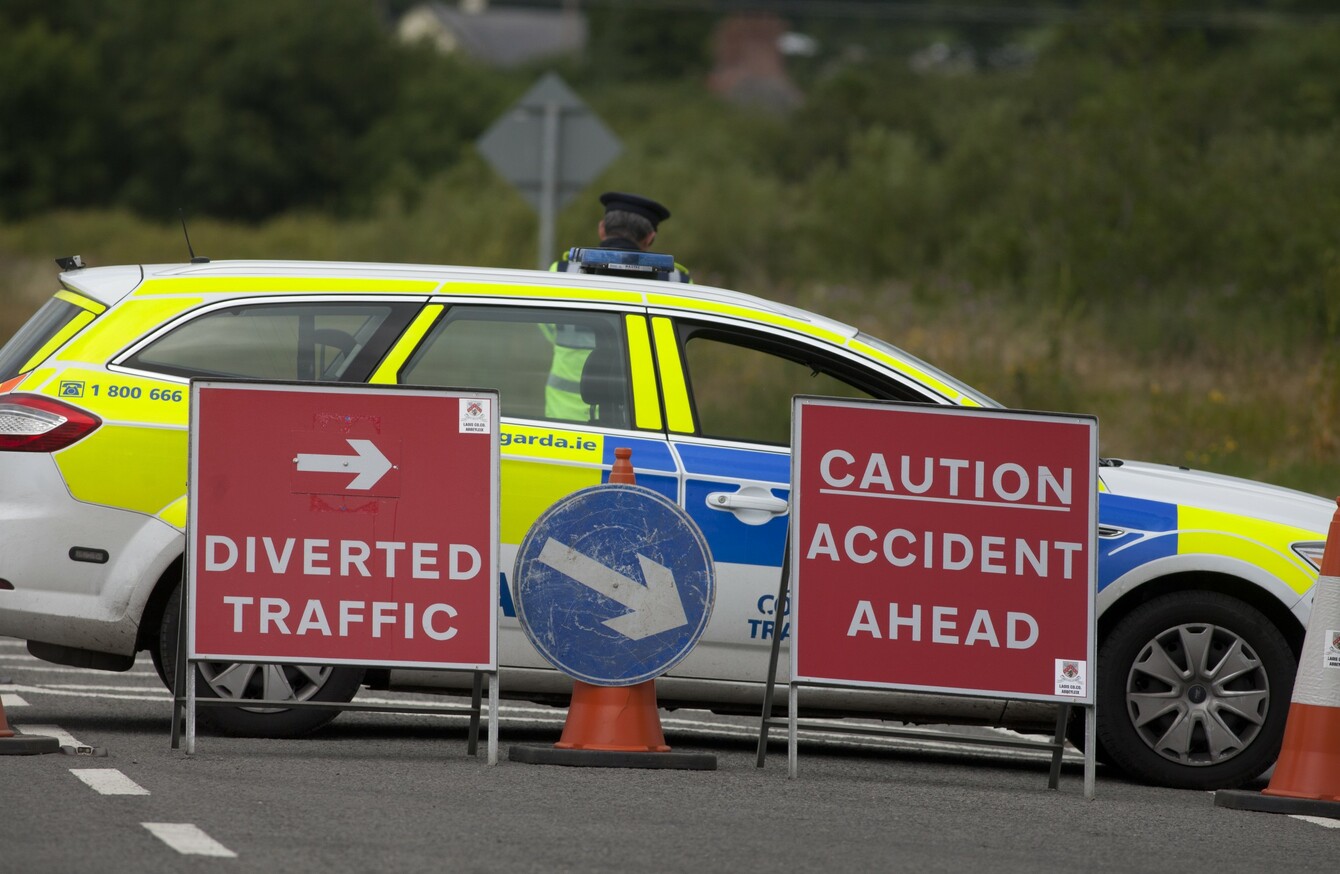 Image: Eamonn Farrell/RollingNews.ie
Image: Eamonn Farrell/RollingNews.ie
PEOPLE PLANNING TO go out drinking over the bank holiday weekend are being urged to either arrange a lift or get a taxi home, to avoid a situation in which they are 'staggering' onto a dark road at the end of the night.
Research published by the Road Safety Authority this week found that there were 81 fatal collisions between 2008 and 2012 where pedestrians had consumed alcohol. Half of these collisions occurred in Dublin, Galway, Donegal, Cork and Kildare.
The research found more than half of these pedestrians had high blood alcohol levels.
RSA research manager Maggie Martin said during that four year period, 76 pedestrians were killed "because of their own alcohol consumption".
"So, instead of trying to find a lift home, instead of organising themselves, they're taking the risk, they're going out on the country roads," she said. "
"And this is a very, very scary part because we always automatically vilify the driver, not the pedestrian."
'Staggering'
Martin said some of these intoxicated pedestrians were "lying across the ground" or "staggering" on the road.
Can you imagine what it must be like to drive along a country road, you're either the person who's the designated driver or you're going to pick up your daughter, you're going to pick up your husband or wife, somebody, and you've turned around a corner and suddenly out of nowhere you go: "Oh my God, what did I just do?" And this is a recurrent theme that I've seen, you're going: "I've hit something, I've hit something."
They do not know what they have hit because it's so dark or the person is all dressed in black or they're lying across the road. And these people are flagging other people down other cars to help them and they are just hoping their worst fear is not confirmed. That they have killed somebody. Not due to their own bad road behaviour, but because of a drunk pedestrian.
Forgotten
She said this group of innocent drivers is often forgotten despite the fact that the incident is traumatic for them and they have to undergo an investigation afterwards.
"Their vehicle gets taken away, it gets tested to see what position the pedestrian was in when they were hit, whether there was, unfortunately, flesh underneath, or was it only on the top?"
There will always be a "lingering suspicion from other people and in their own minds", Martin explained.
Already this year, 74 people have been killed on Irish roads – a more than 25% increase on last year. That includes 16 pedestrians.
The June bank holiday is always one of the worst weekends of the year for road deaths. The RSA is urging drivers, motorcyclists, pedestrians and cyclists not to consume any alcohol before they head out on the roads to avoid any further tragedies.