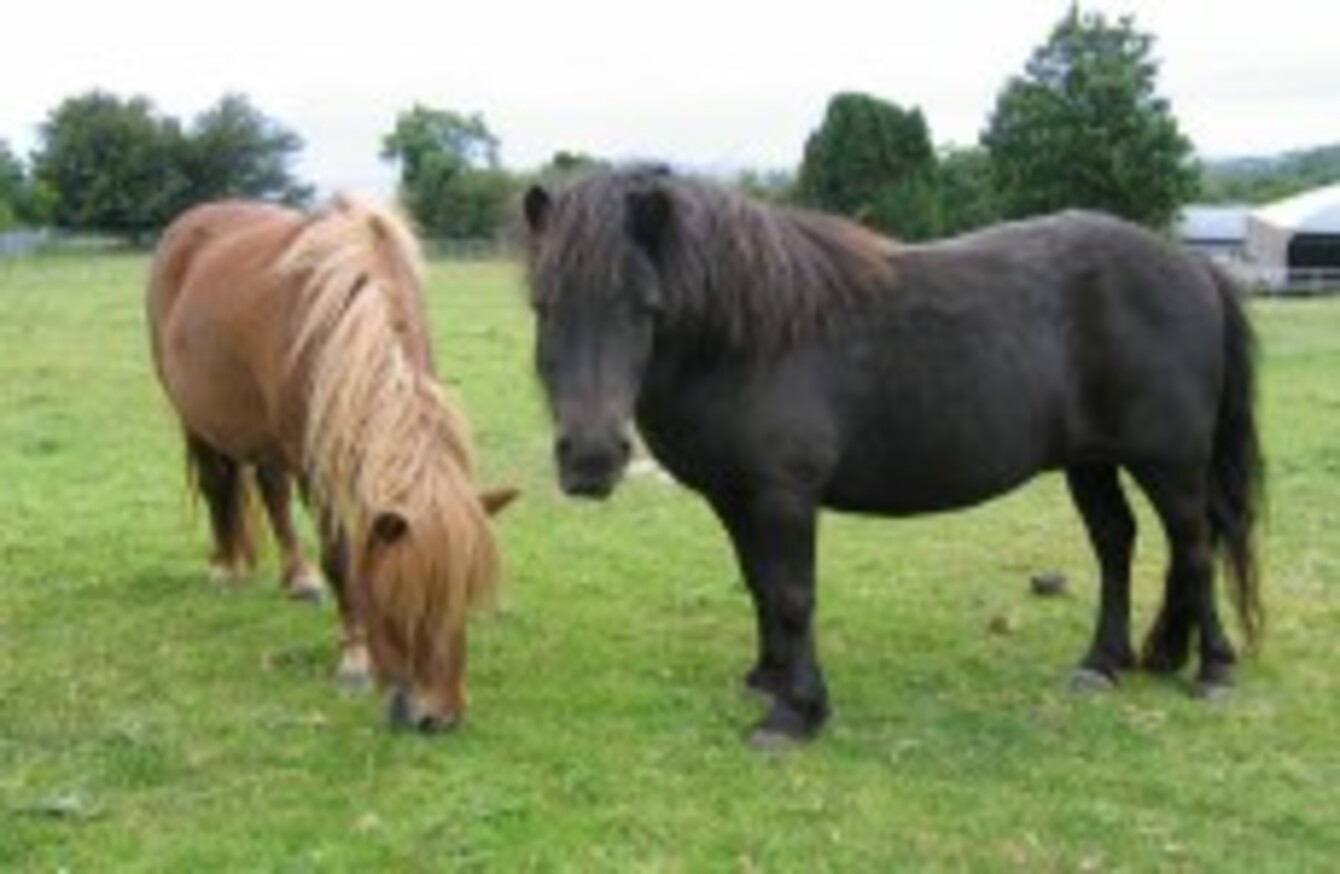 PONIES ARE BEING left in unacceptable locations in Dublin, according to the DSPCA.
It got 12 calls yesterday reporting ponies being left to fend for themselves.
The majority are Shetland ponies or small breeds who have been tied up on playing fields or left in front gardens.
The DSPCA is reminding horse owners that they have a legal responsibility to care for their animals and ensure they're on suitable land. Education Officer Gillian Bird said:
Many people have bought ponies this Christmas and may not be aware that it is illegal and unsafe to tie any horse/pony up in a field or leave it to fend for itself.
"If you own a horse you must have a horse passport and it can only be kept on land registered as an Equine Premises.
"Owners need to be kept informed and this information is available on the south Dublin County council website."
If you have concerns about any horse or pony or any other animal please report it through the DSPCA online Cruelty Report Form at www.dspca.ie or leave a message at 01 4994727.