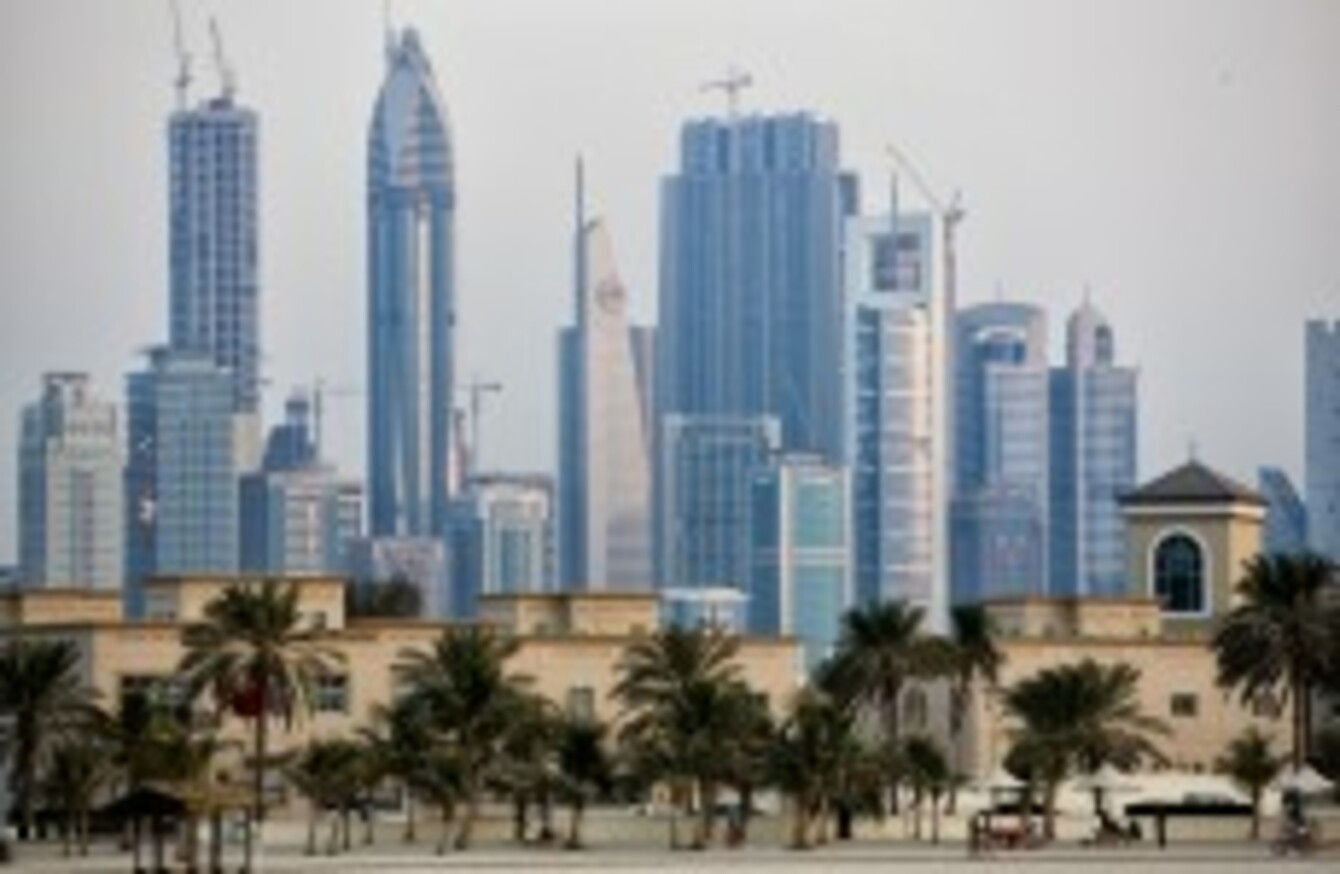 The skyline of Dubai.
Image: Keystone Switzerland/Press Association Images
The skyline of Dubai.
Image: Keystone Switzerland/Press Association Images
Updated 22.44
AN IRISH TEACHER is set to be deported from his home in Dubai after losing three-year legal proceedings following a conviction for flicking his middle-finger at a motorist.
7 days in Dubai reports that Conor Hayes will be jailed for one-month for public obscenity before being deported.
Hayes has been living in Dubai for the past 11 years and was well-known in the Irish ex-pat community for managing an Irish football team in Dubai and orgainsing the city's Rose of Tralee competition.
The incident happened on a night in January 2011 when Hayes and his wife were exiting a taxi and the driver of car behind them beeped his horn and flashed his lights. Hayes was convicted of showing him his middle finger during the incident.
Hayes was also reportedly fined close to €200 for consuming alcohol without a licence and lost his job two years ago because the court held onto his passport resulting in the loss of his visa.
As a result of legal fees for numerous appeals and lost income , Hayes estimates he is down close to €120,000 as a result of the incident.
"No matter what happens, I would still promote Dubai to my friends abroad. I and my wife love it here, that's why we fought so hard against the conviction, but options are running out," Hayes told the 7 Days in Dubai paper.
Hayes wants to stay in Dubai and the Irish community have begun a campaign to have him pardoned because they say it is the only way he will be able to remain.
Irish Middle-East entertainer Declan O'Sullivan (AKA Paddyman) says that he has helped many people in the Irish community:
Conor Hayes taught my children so I know he is a good teacher. He has helped many people as chairman of Dubai Irish FC. His support for Dubai Celts and Dubai Irish Society has not gone unnoticed. He loves Dubai and wants to continue living here with his wife Bernie. This is only possible if he receives a pardon so he is not deported after a month in jail.