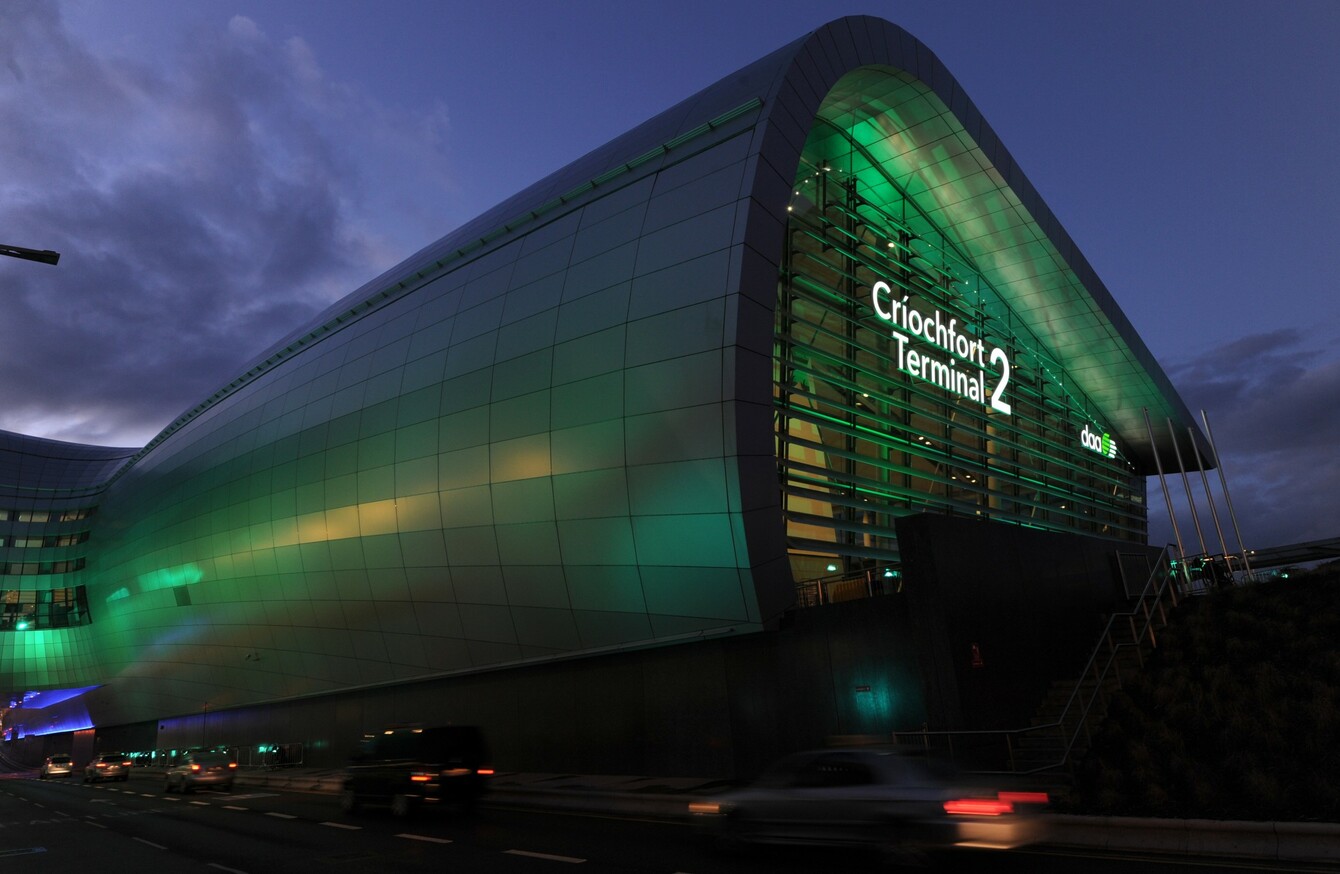 Image: Laura Hutton/Photocall Ireland
Image: Laura Hutton/Photocall Ireland
A REVIEW INTO increasing traffic at Dublin Airport will include the possibility of a third terminal being built, it was announced today.
As well as this, Transport Minister Shane Ross announced that the Irish Aviation Authority (IAA) will soon be put in charge of noise management and operating restrictions at the airport, as the Government moves to address people's concerns over a planned new runway.
Cabinet today agreed to commission a review into increasing congestion at the airport, ahead of construction beginning at the new runway in early-2017.
Dublin Airport announced that it would be building a new runway earlier this year.
Planning permission was was originally granted by Fingal County Council in August 2007.
The announcement of the build has been met with strong opposition from local residents surrounding the airport, who object to the increased air traffic.
Residents groups said that they accept that a new runway must be built, but take issue with the lifting of two conditions attached to the original planning permission granted back in 2007.
The conditions will restrict the number of nighttime flight movements to and from the airport, and Dublin Airport said they need to be lifted.
"We are facing an extremely delicate situation at Dublin Airport," said Minister Ross today.
There is an overwhelming case to build a new runway and it needs to be built quickly.
However, the very legitimate concerns of the residents about increasing traffic at the airport will be taken into account and public consultation arrangements will be made.
Ross said a review into traffic at the airport will be commissioned, "which would include the possibility of a third terminal at Dublin Airport".
Ross also said the IAA would be in charge of managing the noise levels at Dublin Airport, and that he would "make a policy statement in coming days setting out further details of the proposed new arrangements".