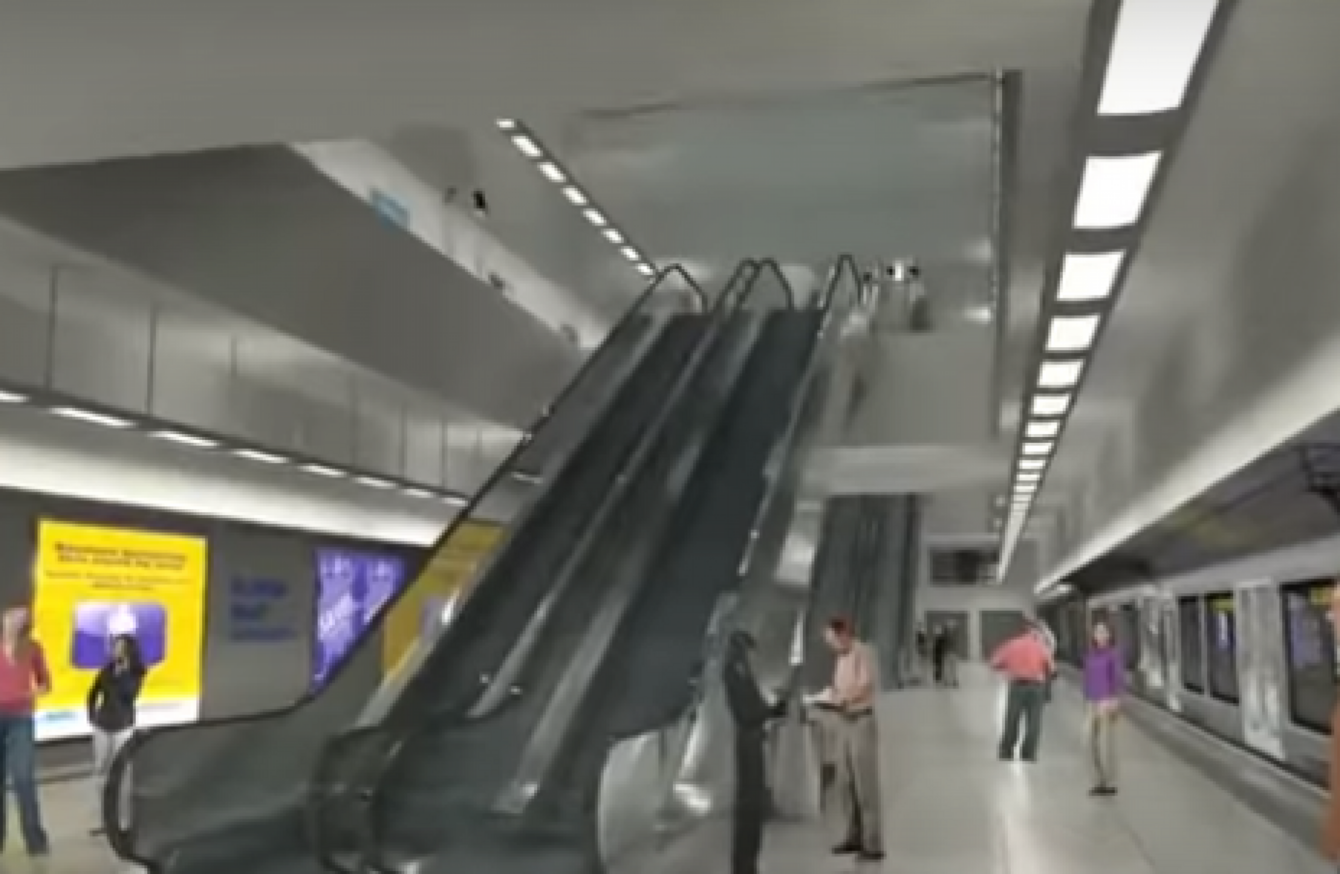 The Metro station at Dublin Airport
The Metro station at Dublin Airport
THE DREAM OF getting a train from Dublin Airport to the city is one that many a person has had.
But it will have to wait a while longer.
The National Transport Authority has confirmed that there is no plan to revive the Irish Rail plan to extend the Dart to the airport.
The airport's internal infrastructure has been up for discussion this week amid a row between Aer Lingus and the airport and the publication of a planning document.
The draft National Planning Framework (Ireland 2040 – Our Plan) published last week by the Department of Housing, Planning and Local Government states in its Dublin section:
"Key future growth enablers for Dublin include: Improving access to Dublin Airport, to include…in the longer term, consideration of heavy rail access to facilitate direct services from the national rail network in the context of potential future electrification."
However, the NTA's 2016-2035 plan for Greater Dublin contains no plan for the rail link.
Serving Dublin Airport with a high-capacity, reliable and frequent public transport service to Dublin city centre and improved public transport network connectivity at a national level is, therefore, a priority for the transport strategy.
"In examining this, the Authority has evaluated a number of public transport options that could be developed to improve capacity and connectivity to the Airport and has incorporated the outcome of that evaluation into the strategy."
An NTA spokesperson confirmed that the Metro link is the only rail plan being examined.
An Iarnrod Eireann spokesperson said:
"The NTA's current Greater Dublin Area Transport Strategy (to 2035) does not provide for a Dart link to Dublin Airport.
"However, Iarnrod Eireann does believe that the alignment should be protected to ensure the strategic option remains for any subsequent transport strategy, in line with the EU's transport policy goal that key gateway airports be connected to the national rail network, to maximise sustainable travel to/from the airport, and given the forecast expansion of the airport into the future."
The company has said its plan would be cheaper, less disruptive and more beneficial to the country.
They want to take the existing Dart line and construct a €200 million "spur" at Clongriffin. From there, the line would go into a station built beside the airport's church.
The rail company says that the project could see a significant increase in passengers on the DART system and that fare revenue would cover operating costs, meaning no operational subsidy required.
Officially Dublin Airport says that it has safeguarded the site for a station. A spokesperson confirmed its preference was for the Metro North option.
This story was updated on 9 October to clarify Dublin Airport's rail option preference