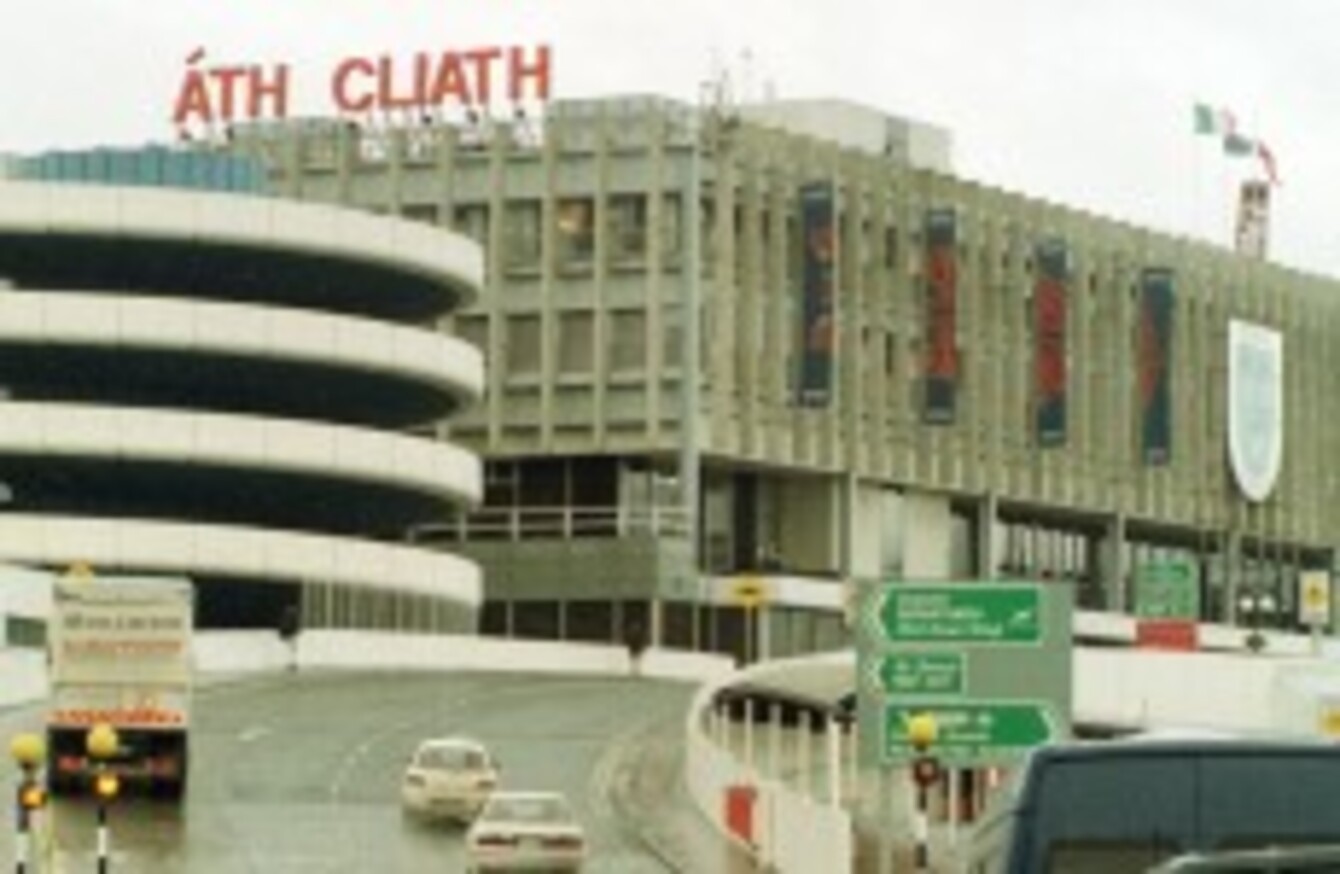 File picuture of Dublin Airport in 1999
Image: Photocall Ireland
File picuture of Dublin Airport in 1999
Image: Photocall Ireland
Updated 7.20am
MYSTERY SURROUNDS A diplomatic cable sent from the US embassy in Dublin to the US State Department which refers to a hijacking incident at Dublin Airport on New Year's Eve in 1976.
The cable is contained in a recent tranche of cables released by the whistleblowing organisation Wikileaks which shed new light on diplomatic relations between Ireland and the US as far back as the early 1970s.
The cable is also available in the US government's own archives.
The cable contains a withdrawal card which means the document was not declassified and released by the US State Department but its title, 'Hijacking Incident At Dublin Airport', prompted TheJournal.ie to make a number of inquiries about the supposed incident on 31 December 1976.
However, a number of government departments and State bodies were unable to find any information about the incident referred to while the US Embassy in Dublin said it could not comment on anything related to Wikileaks.
Dublin Airport said there were no records of such an incident with Dublin Airport Police and the airport's fire service unable to find any details in their logs from the time.
Flan Clune, a former Dublin Airport press officer who was working with Aer Lingus in 1976, said that Irish authorities would normally have been notified of any such hijacking incident.
"It could have happened and they wouldn't tell us," he told TheJournal.ie recently. "But at the airport they would have to tell the airport police, gardaí and Department of Foreign Affairs if there was an incident."
"I am awful surprised I wasn't told anything, we'd be told about these things, even if it was on a confidential basis," he added.
The Department of Foreign Affairs said that its archives contained no information about any incident.
The Defence Forces also said that it could not find anything pertaining to the incident in its records, suggesting that it would not have involved any Defence Forces personnel.
While by no means exhaustive, a Wikipedia list of notable aircraft hijackings makes no reference to any hijacking incident at Dublin airport in 1976.
Clune said he had consulted a number of former colleagues who could not recall any such incident in December 1976 and said he was "very surprised" that any incident could have been "hushed-up".
He added: "If it's a secret thing then obviously they succeeded."
Hat tip to Steve White for pointing out the record also exists in the US government's own National Archives.
Do you recall anything about a hijacking incident at Dublin Airport in 1976? Let us know in the comments.