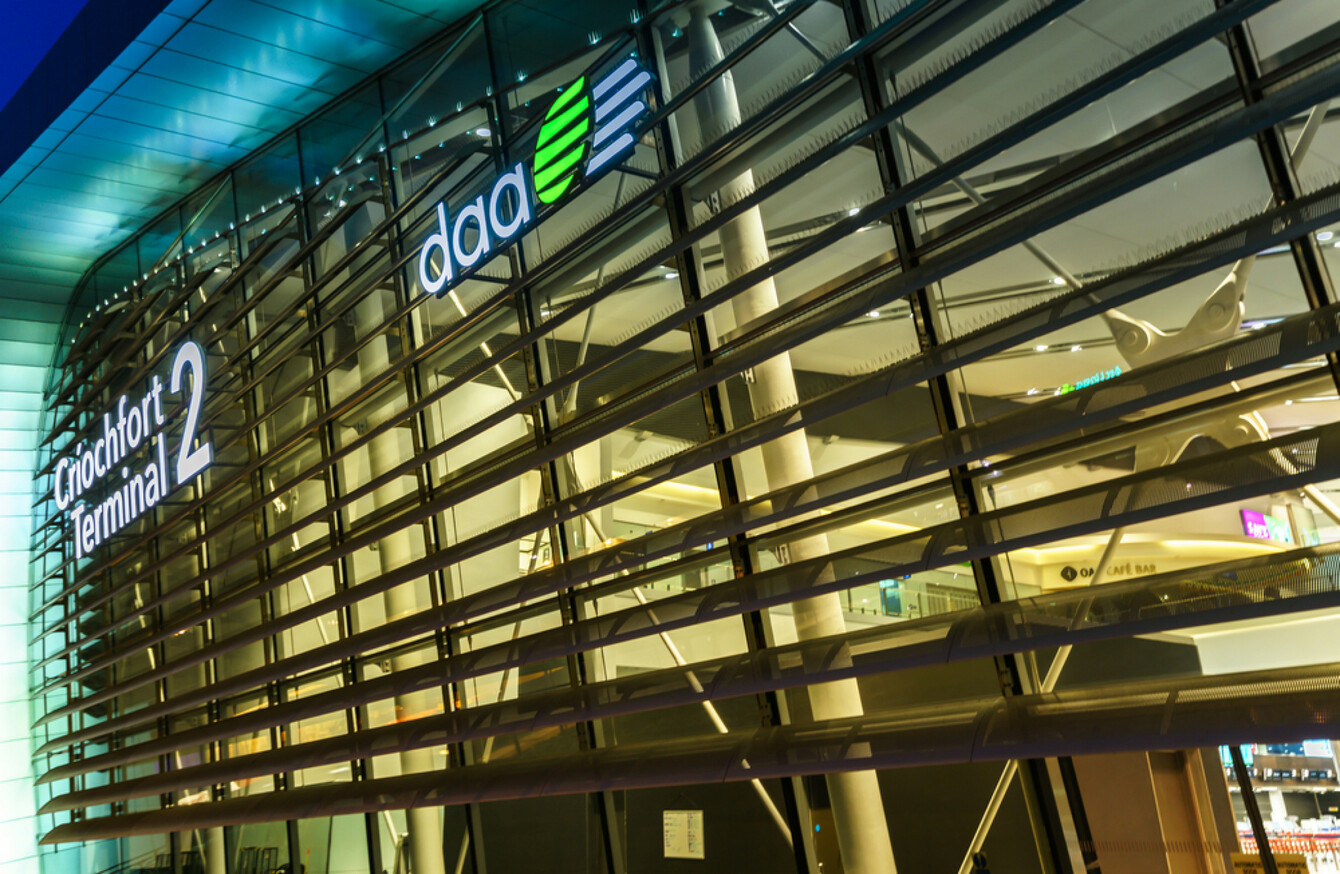 Image: Shutterstock/abd
Image: Shutterstock/abd
Updated Oct 23rd 2018, 2:56 PM
DAA SAYS THAT a third terminal is not needed at the moment at Dublin Airport, and criticised the timing of a new report before the government that has been "selectively leaked" to the media.
The report suggesting the third terminal at Dublin Airport is set to be brought to Cabinet today by Minister for Transport Shane Ross, RTÉ reported this morning.
The terminal – which suggests it should be in place by 2031 – would be needed as more than 50 million passengers will be passing through the airport annually in the future, the report says.
Other options include expanding the existing terminals, or building a satellite terminal.
This review is set to be published this week, which will be followed by a public consultation and a decision from the government in the new year. 
However, in a statement, a DAA spokesperson was dismissive of the suggestion and said that there are far more pressing needs for Dublin Airport including "a new runway, aircraft parking stands, boarding gates and other facilities".
"It also urgently needs new legislation in relation to the management of aircraft-related noise," the spokesperson adding that DAA hadn't yet seen this capacity report.
This report also seems to fly in the face of the State's National Aviation Policy, which was only adopted three years ago, as it made no reference to a possible independent terminal at Dublin Airport in the medium term.
"A third terminal will be needed at Dublin Airport further into the future and daa is happy to continue to debate questions such as its potential location and possible ownership models, however we need to press on and build the new infrastructure that is required now; and that isn't a new terminal."
Meanwhile, a spokesman for Ryanair said the "pressing issue" at Dublin Airport was the construction of a second runway at the original projected cost of €240m, rather than a third terminal.
Aer Lingus also said that any infrastructural development at the airport should prioritise the investment in Dublin Airport as a hub.
A spokesman for the airline said that any move away from this, including the consideration of a third terminal, was "unwelcome" and could inhibit the growth of the airport and prevent wider economic benefits.
Speaking on RTÉ's News At One this afternoon, Transport Minister Shane Ross said that long term plans for Dublin Airport need to be made as airport terminals take a long time to devise, construct and complete. 
He said: "We're looking to 2050. Planning for airports is very long term. We're expecting an explosion in Dublin Airport to over 60 million by 2050
"A third terminal is an alternative and gives choice to passengers and airlines. It's vital we take a serious decision for the airport. It's never premature to make long term plans for airports."
With additional reporting from Stephen McDermott.