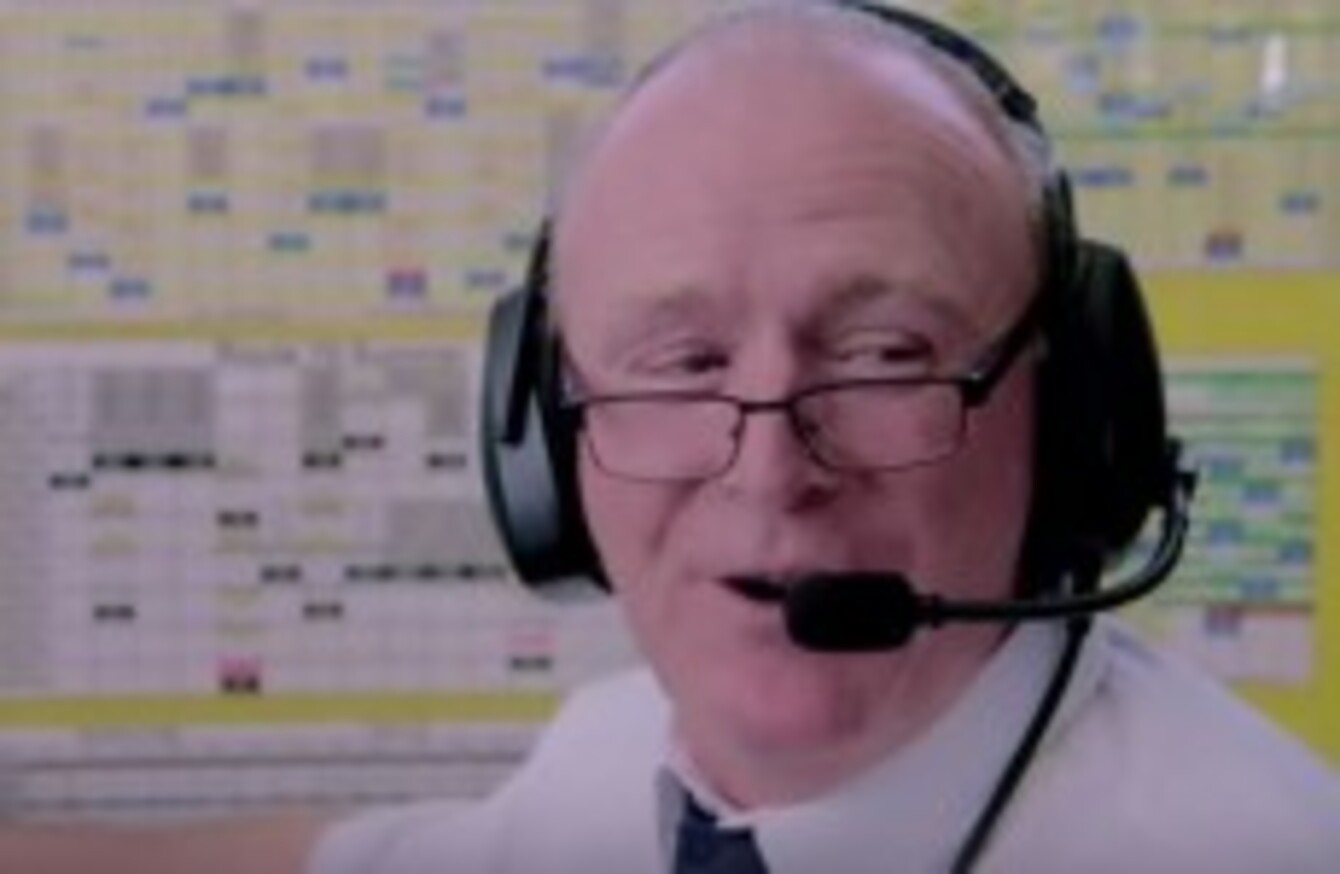 IF YOU'VE EVER stood at a bus stop in the rain and watched the minutes tick by before your bus is due, you might have wondered how legitimate the time is.
Is that bus really three minutes away? What if it's delayed? Who can tell?
Dublin Bus is launching its latest online campaign today, and instead of bringing you a football on a stick (remember Network Noel?) it's bringing you into the office to meet the people who know exactly what's going on with every bus that's traversing the capital.
They know if a crash has delayed your bus; if it's running ahead of schedule; and which routes need diverting. With CCTV cameras showing them every road in the city, and a special system that tracks every single bus, there's literally nothing they don't know.
They're the ones who look after the RTPI (real-time passenger information) at every bus stop, so that your bus turns up at the correct time.
Mad Dash Home
TheJournal.ie got an exclusive look inside Central Control this week, which you can read this weekend.
But you can get a sneak peek thanks to this latest video from Dublin Bus, called the Mad Dash Home, which gives a glimpse into life at Central Control.
The Mad Dash Home features Baz Ashmawy and his mother Nancy, as well as seven Dublin Bus employees:
Angie, the 'bus whisperer' who is a driver with over 12 years' experience
Floyd, 'destroyer of delays' who helps to monitor the buses
Barry, the 'terminator of traffic' who works with the Real Time Passenger Information (RTPI) system
Joan, 'oracle of obstacles', who monitors the bus corridors and keeps an eye on CCTV
Peter, the 'all-seeing eye' on central command
Matt, the 'sage of social media' who responds to passengers on Twitter
Paul, 'sorcerer of horsepower', a mechanic in the engineering department of Dublin Bus.
In the older days, Dublin Bus relied on radios and notebooks to keep up to date on what was happening with every one of its buses. But as the video below shows, it has now fully embraced technology – and social media:
Source: Dublin Bus/YouTube
Read our behind-the-scenes look at how Dublin Bus deals with everyday journeys, keeping up with incidents on the roads, and customer complaints, this weekend.