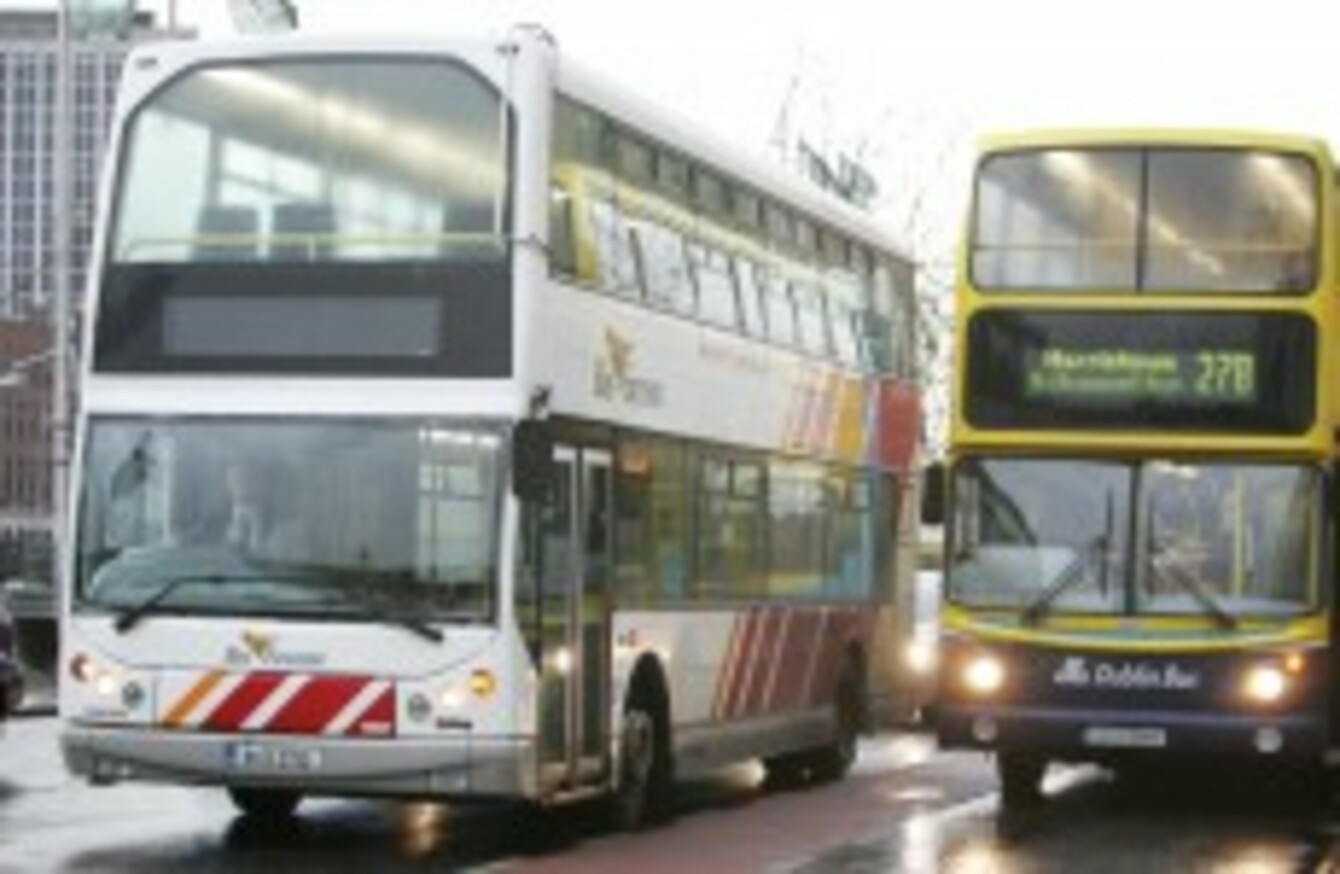 Image: Photocall Ireland
Image: Photocall Ireland
THE NATIONAL TRANSPORT Authority has launched a public consultation process today, proposing to reduce services in its contracts with Dublin Bus and Bus Éireann and start an open tender process.
The NTA said its plans propose to enter into another direct award contract with Dublin Bus and Bus Éireann in 2014 but to amend the contracts in 2016 to reduce services within those contracts by 10 per cent.
These removed services would then be provided through separate contracts following an open tender process.
Dublin Bus services that would be open to tender would include orbital routes and some like routes around the city like the number 17 from Rialto to Blackrock, the 33b from Swords to Portrane and the 111 Dun Laoghaire to Loughlinstown.
For Bus Éireann Services, there are a number of options available including;
All city services in Waterford
Some city services in Cork
Some rural stage carriage services in the south east region
Certain Dublin commuter services
Possible combinations of services include;
Waterford City and a portion of Cork city services together
Either the Cork city portion or Waterford City services together with a portion of Dublin coastal commuter services
Waterford city and South East stage carriage services.
Gerry Murphy, CEO of the NTA said these proposals are carefully balanced to introduce competition into the bus market in a structured manner that will safeguard the delivery of services for customers and maintain "the on-going improvement of the public's bus services".
Dublin Bus and Bus Éireann will be able to plan for tendering and a possible downsizing if they are unsuccessful, he added.
Murphy encouraged anyone with an interest in the proposals to review them either online or in hard copy at the Authority's offices and to submit their views through the consultation process by 11 October.