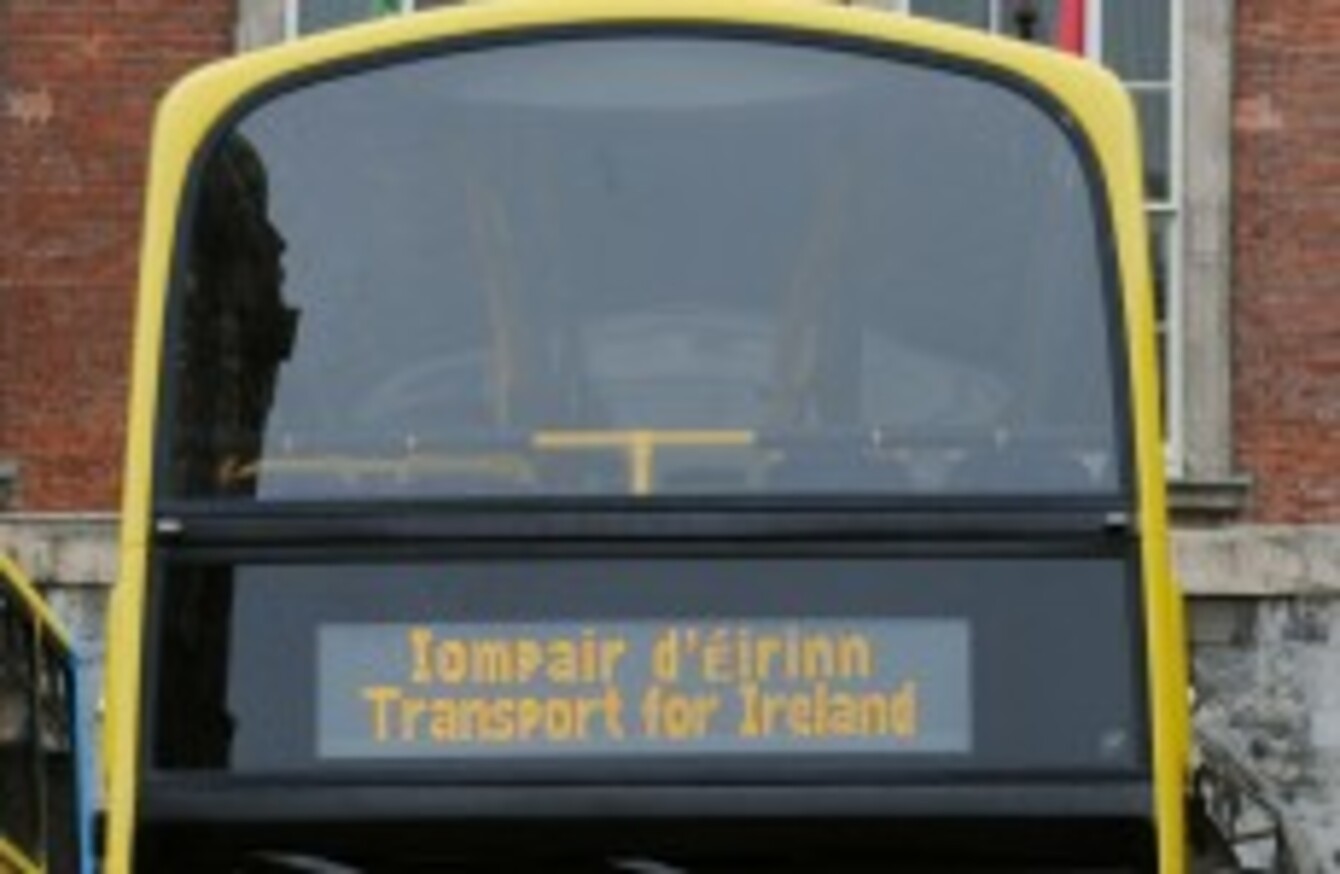 One of the new Dublin Buses
Image: Laura Hutton/Photcall Ireland
One of the new Dublin Buses
Image: Laura Hutton/Photcall Ireland
TRANSPORT SERVICES ACROSS the capital will be severely hit if a proposed strike by Dublin Bus staff goes ahead.
Workers at both the National Bus and Rail Union (NBRU) and SIPTU have served strike notice on the company, with workers set to down tools on Sunday.
The company says that they need to save €11.7 million in order to return to financial stability and has been negotiating with unions since last May.
Negotiations have centred around productivity and cost savings and, although the Labour Relations Commission has backed the plans, both unions voted within the last week to take industrial action.
Dublin Bus spokesperson Cliona Ni Fhatharta told TheJournal.ie that the only contingency plan now was if the unions reverse their course.
"We would be hopeful that no action will take place and would encourage the unions and the workers not to take this unnecessary action, which will massively affect our customers.
"We have been in negotiations for 14 months and have exhausted all other options. We have a cost reduction scheme that we have to implement."
As for whether or not any services could run in the time that staff were on strike.
"There is no contingency available in Dublin Bus. It is impossible in an organisation this size to put one in place. We have a fleet of 920 buses and 2,300 drivers manning those buses.
The only contingency is if the unions see sense. We have nowhere else to go.