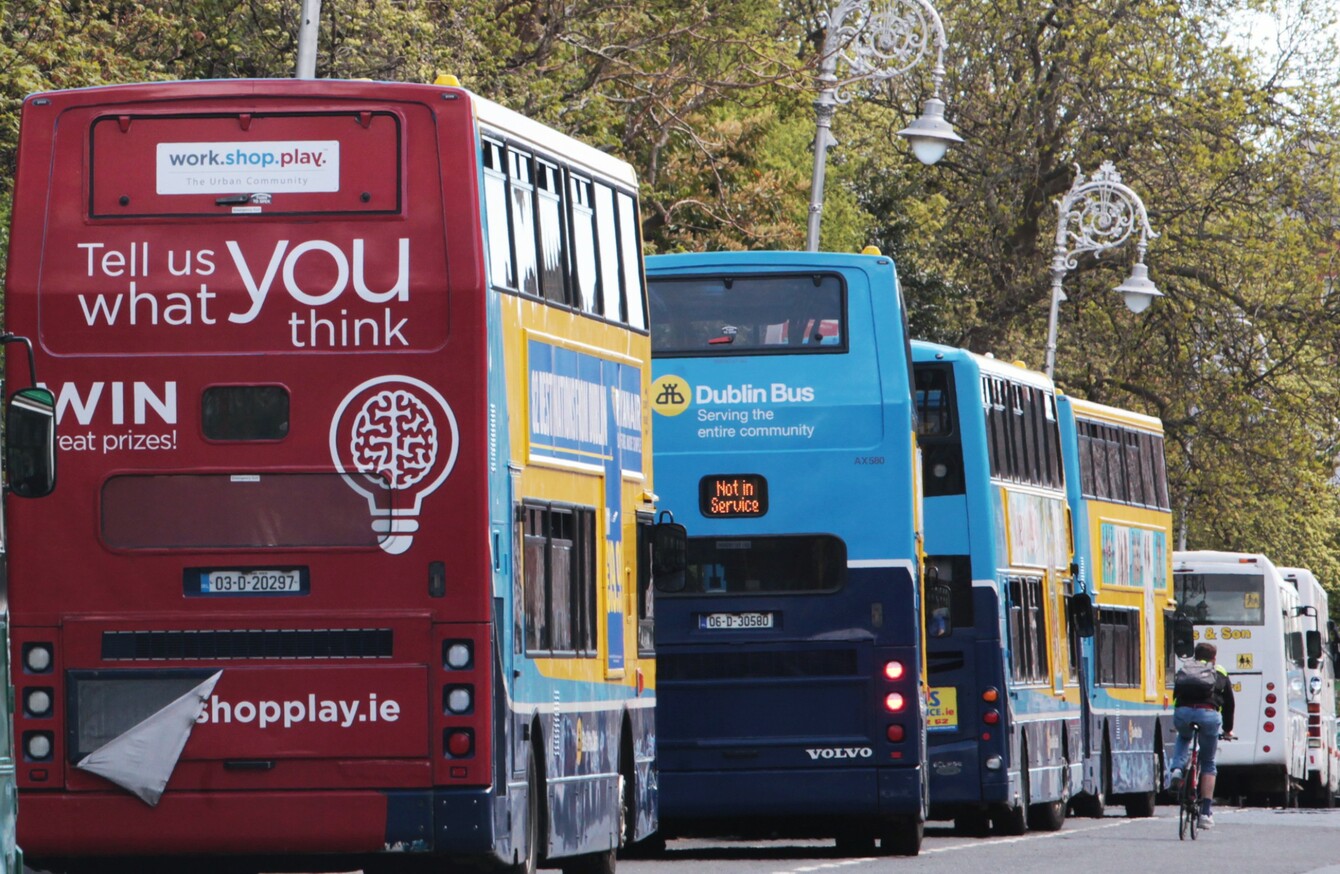 DUBLIN BUS DRIVERS will vote this week and next on whether to pursue industrial action after they voted to reject a 8.25% pay increase.
The workers are seeking a pay hike of up to 30% which they say would bring them in line with a pay rise recently granted to Luas drivers.
The Labour Court had recommended a pay rise of 8.25% but that's been rejected by workers from both the National Bus and Rail Union (NBRU) and Siptu.
Siptu's John Murphy says that drivers were angry at the Labour Court's recommendation.
"Siptu members in Dublin Bus have expressed anger at the pay increases proposed in the Labour Court recommendation which they overwhelmingly voted to reject last week," Murphy said this afternoon.
Dublin Bus has made significant profits for the last two years and is on target to be profitable, again, this year. The workers have not had a pay increase since 2008. They deferred a pay increase of 6% due in 2009 and since then have also implemented several measures that have increased productivity and reduced costs for the company.
Murphy goes on to say that the Labour Court's recommendation did not recognise the "sacrifices made by the workers during this period."
Siput says that it is open to speaking to Dublin Bus management but that the possibility of industrial action and and inconvenience to users is "increasingly likely".
Their vote on industrial action will take place next week.
The NBRU say its vote on industrial action will take place over Thursday and Friday and that a range of options for industrial action will be put to members.
General secretary Dermot O'Leary says these could include an all-out strike, one or two day stoppages, shorter stoppages or no fares days.
The union also says that it is available to speak directly with the company.