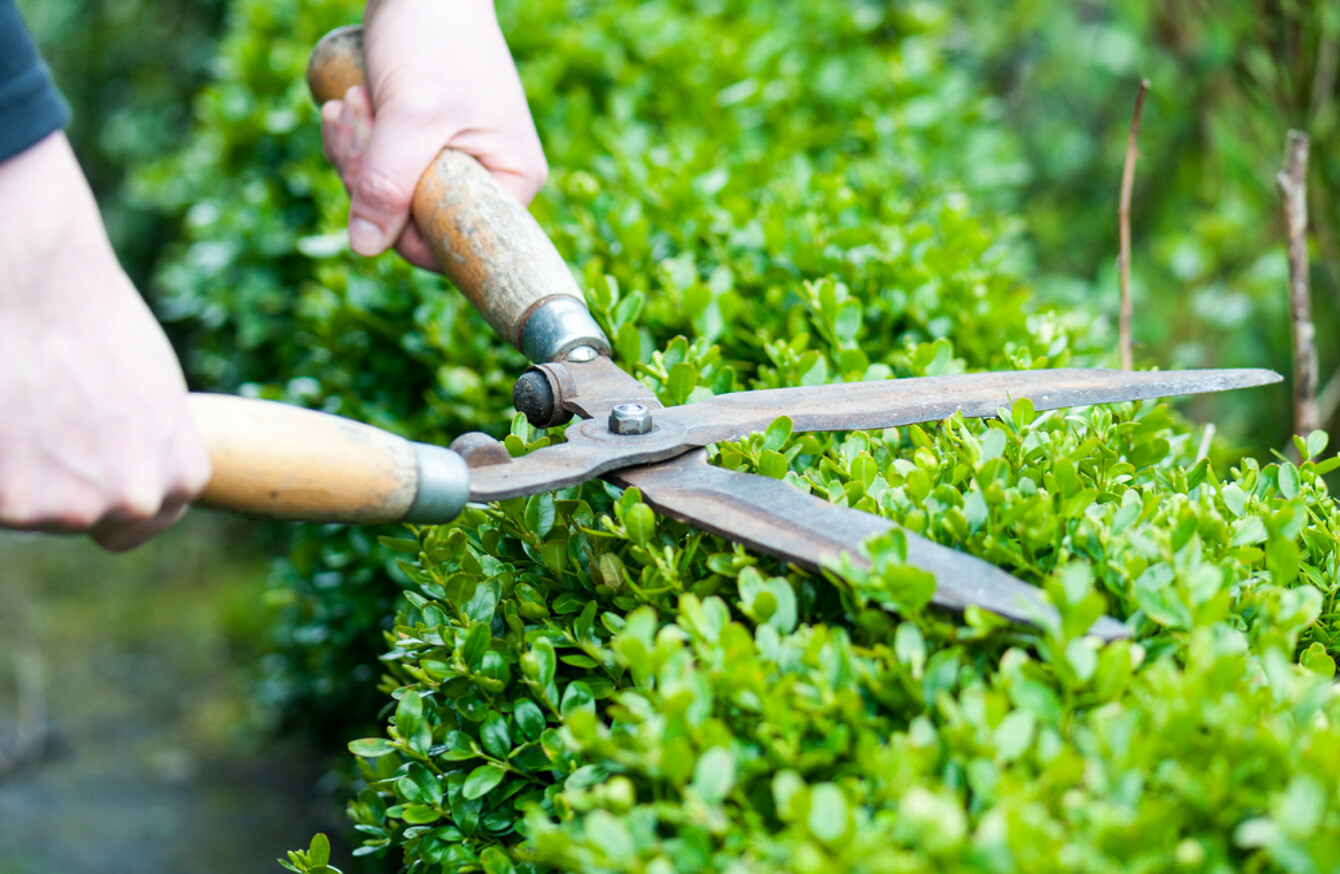 Image: Shutterstock/Pixavril
Image: Shutterstock/Pixavril
THE NATIONAL TRANSPORT Authority unveiled a major new plan for Dublin's bus system this morning as it detailed its Bus Connects project.
The brand was initially mooted last year but detailed plans for 16 radial routes (to and from the city centre) were unveiled today in a new discussion document.
A continuous bus lane is proposed in each direction as well as maintaining two traffic lanes. Cycle lanes will be segregated from other traffic.
Large-scale road-widening projects are being proposed which will require the acquisition of sections of around 1,300 front gardens around the city.
This morning's headlines about the proposals have been met with a swirl of questions.
We'll do our best to answer them here.
What's being proposed? 
The NTA is pitching Bus Connects as part of a major overhaul of the current bus system. The network of new bus corridors will be provided on the busiest routes in and out of the city centre making trips "faster, predictable and reliable" (you can read the full NTA discussion document here).
More locations will be connected and more passengers will be carried. Overall, we would end up with about 230 kilometres of bus lanes on sixteen of the busiest bus corridors in Dublin.
Here's the NTA's pitch:
Our objective is to provide a continuous bus lane in each direction as well as maintaining two general traffic lanes. In addition, we also want to provide a dedicated cycle track on each side of the road, providing safe cycling facilities, segregated from other vehicular traffic. The typical road layout also includes footpaths for pedestrians and supporting elements such as pedestrian crossings at all key road crossing points, and bus shelters for waiting passengers.
Journey times will be improved by up to 50% on each corridor, it's envisaged.
When will this happen? 
The majority of the work will be completed by 2027, according to the NTA. Not all corridors will be constructed at the same time – but it's envisaged work will take place along a number of the routes simultaneously.
Why is this being proposed? 
Anne Graham, the NTA's CEO, said that without this kind of response the transport system would eventually "grind to a halt".
Transport levels fell dramatically during the economic downturn, but that's changed significantly in recent years and congestion is now one of the most significant challenges facing the greater Dublin region.
It's predicted that the population for the Dublin region will grow by 25% by 2040, bringing the overall population to almost 1.5 million.
It's hoped the project will help tackle Ireland's climate change responsibilities too in that it's expected more people will opt to move from cars to public transport once it's up and running.
"A well-functioning public transport system is a basic requirement for any metropolitan area that aspires to providing plenty of good employment opportunities for its people into the future," the discussion document says.
Hang on – so what are the routes anyway? 
Here you go:
Clongriffin to City Centre
Swords to City Centre
Ballymun to City Centre
Finglas to Phibsborough
Blanchardstown to City Centre
Lucan to City Centre
Liffey Valley to City Centre
Clondalkin to Drimnagh
Greenhills to City Centre
Kimmage to City Centre
Tallaght to Terenure
Rathfarnham to City Centre
Bray to City Centre
UCD Ballsbridge to City Centre
Blackrock to Merrion
Ringsend to City Centre
So why the controversy? 
The NTA will need to move footpaths and cut into people's front gardens as part of the project. Car parking options will be reduced along the sixteen routes too.
At its briefing to outline the planned project this morning the NTA's Hugh Creegan said that around 1,300 front gardens would be impacted. On some routes, up to 200 gardens will be affected. On other corridors there will be virtually no gardens impacted.
There is expected to be significant impact along the route from Rathfarnham to the city centre and along the Greenhills route. On the other hand work along the Malahide Road, which is already a wide dual carriageway, will be relatively low-key.
Where parts of gardens are being acquired the NTA will purchase the land from property owners via Compulsory Purchase Order (CPO). The authority will also oversee landscaping and replanting of the gardens where appropriate "as well as providing compensation for the garden portion loss and disruption".
The compensation will be in the tens of thousands of euro.
This is the aspect of the project that's come in for most criticism so far today. Householders in affected areas won't be told if their property is to be impacted until the transport authority prepares for its public consultation in September or October.
"I think it's important to get the information out at this stage that we're looking at these type of options so people have a chance to consider and discuss them," Creegan said today.
It will take a few months to cover the issue of exactly who is affected and at that stage we will be contacting those people.
Will I be compensated if I lose my parking space? 
In short, only if your parking space is in your front garden.
Here's what the NTA's Anne Graham said today:
"If they lose a portion of their front garden there is a compensation mechanism through the CPO process. The compensation associated with that would be in the tens of thousands.
In terms of parking what we would try and do is provide alternative locations for parking and that's something where we would be working through the details over the next number of months.
What's the political reaction been? 
Fine Gael's Noel Rock was first out of the traps this morning. The Dublin North West TD lambasted the communications approach taken by the NTA.
Today's discussion document, he said, "doesn't outline exactly which properties will be affected by the acquisition; rather it only outlines the roads affected".
This means instead of 1,300 households being informed on this matter and becoming concerned due to the lack of direct engagement from the NTA, it will be a multiple of several times that.
Rock later tweeted that the chair of the Oireachtas Transport Committee, his party colleague Fergus O'Dowd, intended to invite the NTA in next week to discuss Bus Connects.
Fianna Fáil's transport spokesman Robert Troy said he supported the project but that the NTA needed to engage with local communities. Labour senator Kevin Humphreys echoed that need for consultation adding that the needs of cyclists must be at the heart of the proposals.
Greens leader Eamon Ryan, speaking after the NTA's media briefing, said his party welcomed the proposals and that Dublin needed "radical" bus and cycling solutions.
"The devil will be in the detail," he said – adding that plans for orbital bus routes should have been announced at the same time (those proposals are being "advanced at a later date" according to the NTA).
I think there's going to be real difficulties when it comes to taking people's gardens, taking out trees and taking out car parking spaces. Consultation is critical.
Who else has been responding?
Dublin Bus said the plan was "positive news for our customers" and represented "part of a clear plan to tackle congestion and improve bus speeds and journey times".
Dublin Town, which represents businesses in the city, raised a few concerns however. Regarding the CPO purchase of gardens, the removal of parking spots and the removal of trees, the business group said "we believe that this will involve significant time delays to reach agreement with the relevant property owners and other affected parties".
From what it could garner from the plans launched so far, Dublin Town said, "there does not appear to be sufficient interconnection between the proposed routes allowing for the development of a more integrated network".
Bus and rail union the NBRU also raised concerns. Some of the proposed changes – like making Rathmines Road a one-way system – could bring chaos to those streets, and gridlock on surrounding routes, the union's general secretary Dermot O'Leary said.
Wait, what was that about Rathmines? 
There are route-specific suggestions for each of the sixteen routes covered in the project plan. The proposed changes are pretty dramatic on some routes – on others, less so.
The Rathfarnham to city centre route is a pretty interesting case to examine. At the moment, there's two-way traffic through both Rathmines and Ranelagh – and there's heavy traffic in both of those inner suburbs throughout each morning and evening rush hour.
At the moment buses take up to 75 minutes to get from Rathfarnham to the city. The Bus Connects plan would bring that down to below 25 minutes. To make that happen parts of front gardens will need to be removed and there'll be loss of parking spots and trees along the route.
Additionally:
On the Rathmines Road – to provide one bus lane and one traffic lane in each direction would require narrowing of the street's footpaths. An alternative option is to divert outbound traffic via Ranelagh and make Rathmines Road one way for general traffic in addition to providing two bus lanes.
Because of width constraints on Rathmines Road, an alternative off-line cycling route is proposed on the east side.
The changes for other specific areas can be viewed on the NTA website here.
Is this definitely happening? 
There are local elections coming up next year (not to mention a general election just around the corner) so we can expect to see councillors and TDs being pretty responsive to complaints about specific aspects of the project in their areas.
We'll know more about the overall project in the autumn when the full public consultation begins but there'll likely be some increased local opposition emerging by then too, as specific property owners learn that their front gardens could be impacted.
Anne Graham, the NTA boss, stressed today that what had been published was merely a discussion document. Even so it's the appropriate response to the growing congestion problem, she said.
"This is how we believe congestion can be dealt with or met in the Dublin region. If there are any other proposals on how this could be met we're certainly going to look at them."
She stressed that "difficult decisions will have to be taken".