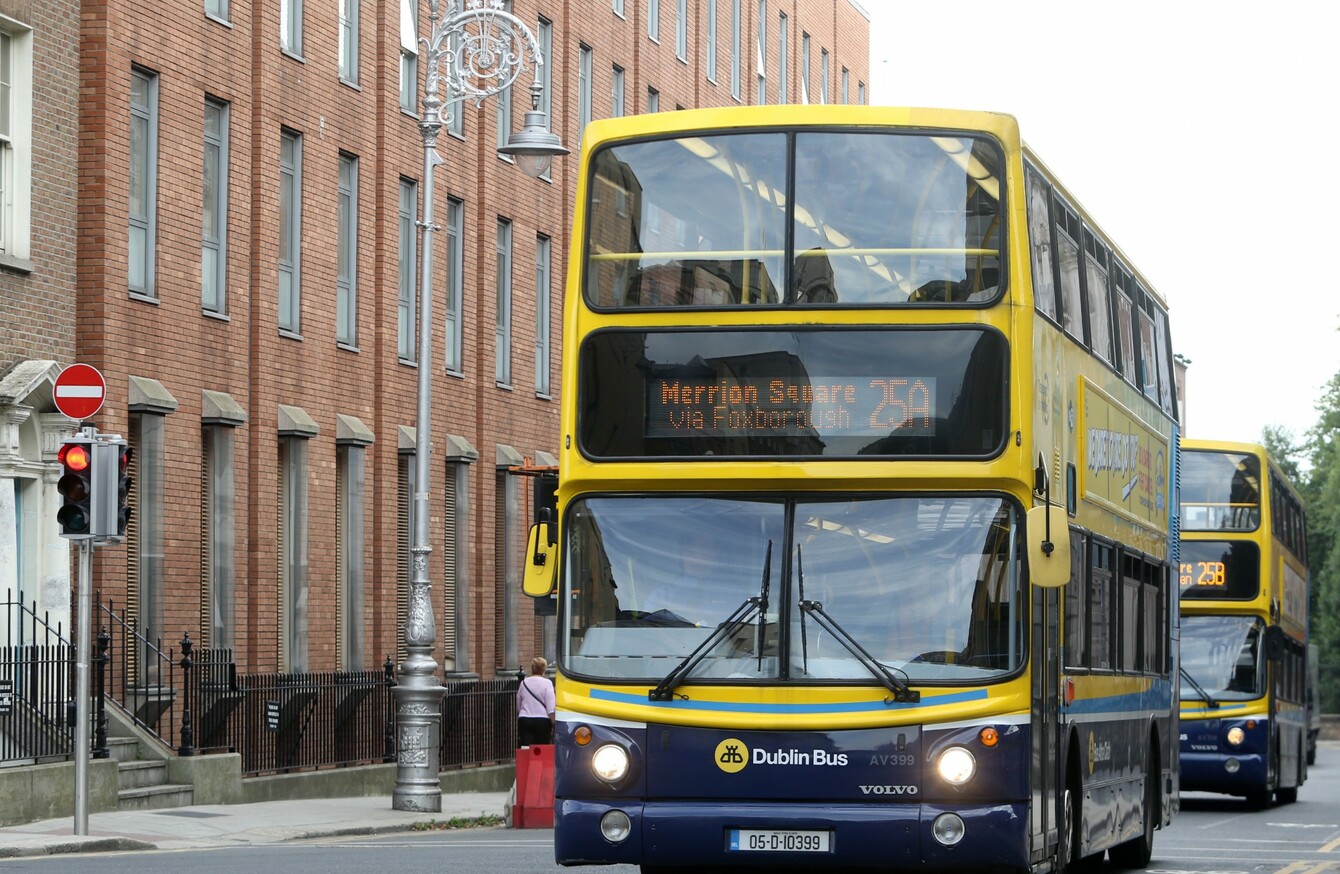 Image: Sam Boal
Image: Sam Boal
THE DUBLIN BUS strike has been called off for tomorrow and Wednesday.
Unions  said that workers agreed to suspend the planned 48 hours of stoppages in order to engage in discussions with Dublin Bus.
General Secretary of the National Bus and Rail Union (NBRU) Dermot O'Leary said that the union was "placing our trust" in the Workplace Relations Commission (WRC) that progress could be made this week.
"In agreeing to suspend our member's industrial action we are placing our trust in the WRC and its assessment, following its separate exploratory discussions with Dublin Bus, that significant progress can be achieved over the next number of days in order to find a resolution to this dispute," he said.
A third strike this week scheduled for Saturday – when the All-Ireland Final replay will be held – has not been called off.
O'Leary said that that strike would depend on how talks go at the WRC throughout the week.
Dublin Bus confirmed that all services would operate as normal tonight and tomorrow.
"Dublin Bus management attended exploratory talks at the Workplace Relations Commission (WRC) today and will continue to engage with all parties at the WRC over the coming days in an effort to find a resolution to this current dispute," the company said in a statement.
Transport Minister Shane Ross welcomed the decision to call off the strike today and tomorrow.
"Minister Ross welcomes the decision of Dublin Bus drivers to defer strike action to allow meaningful negotiations take place," a statement from the minister reads.
He is cognisant of the relief this will bring to the travelling public, businesses and all those who have been adversely affected by the recent strikes.
Dispute
The dispute between both sides centres on pay, with Dublin Bus workers seeking a 15% pay increase over the next three years and a 6% rise they say they were due to get under an agreement in 2009, but which was deferred.
Unions last month rejected a Labour Court-recommended 8.25% increase over the next three years.
The company says that the strikes have already cost it €4 million and "continues to impact the financial stability of the company".
Hundreds of thousands of commuters are affected each day by the stoppages.
Both the union and Dublin Bus management met today at the WRC to discuss the workers pay claims, ahead of the announcement that the stoppages were to be called off.
Both sides are due back at the WRC tomorrow morning at 10 o'clock.