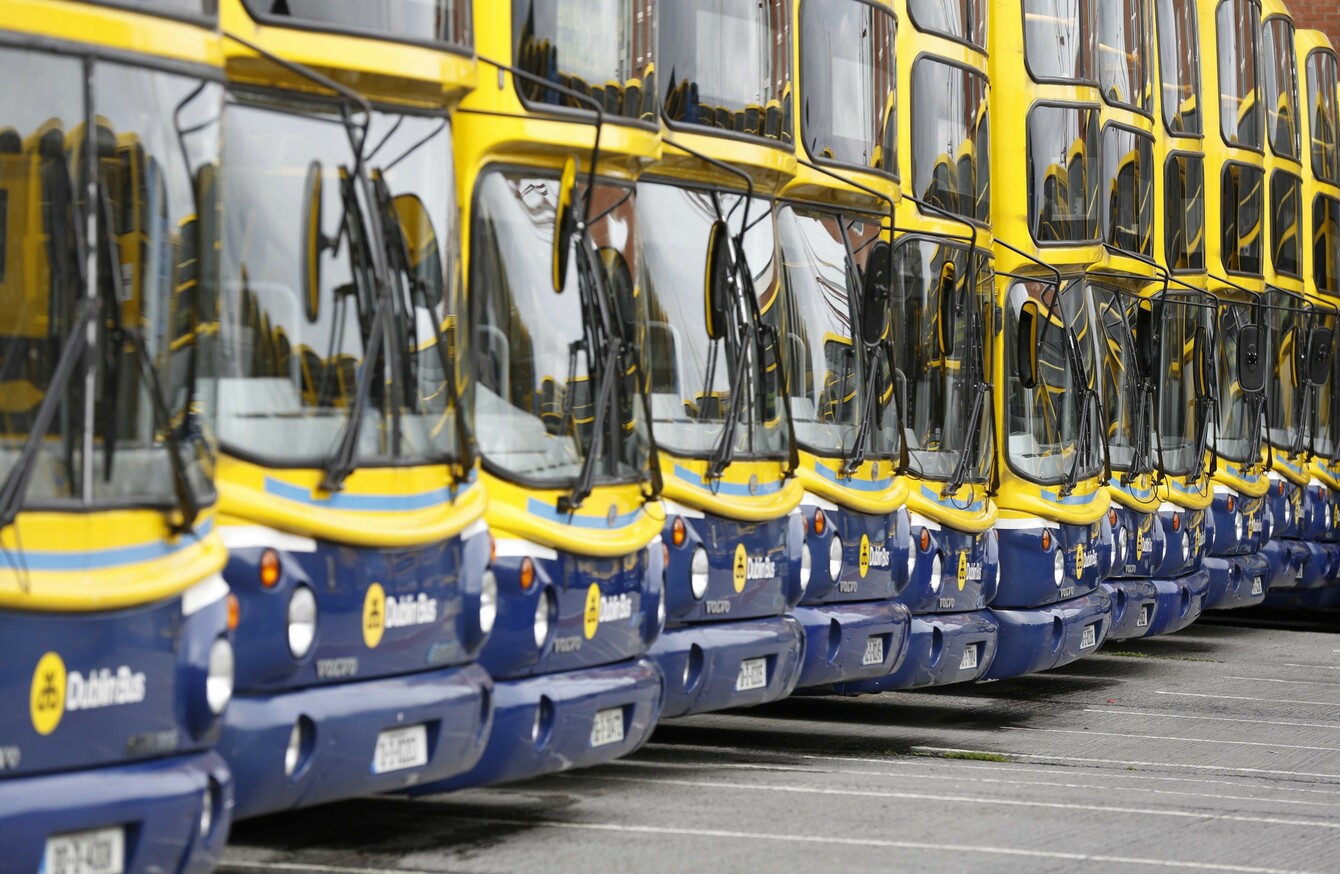 Image: Sasko Lazarov
Image: Sasko Lazarov
ONE OF THE unions involved in the Dublin Bus dispute has accused the company of unnecessarily ramping up the row.
It was announced yesterday by the transport firm that all services would end at 9pm today, ahead of the scheduled midnight start of a 48-hour strike.
The company said it followed notification from the unions that the strike would start at 12am on Thursday. Dublin Bus said the 9pm stop time for services was necessary "to ensure the safe and secure return of buses to each depot prior to the commencement of industrial action".
"It seems that Dublin Bus are determined to unnecessarily ratchet up the pressure on its own customers to make alternative arrangements at short notice in order, as we see it to paint its own staff in a bad light," NBRU boss Dermot O'Leary said.
It was "nothing short of incredible" that Dublin Bus "would resort to such chicanery," he said.
The obligation on the stakeholders, inclusive of staff representatives, Dublin Bus and the Department is to work towards a resolution, the NBRU and trade union colleagues are on the record as saying we are ready and available to come back to the negotiating table, unfortunately we have had nothing but silence from the other party to this dispute.
It was announced last week that members of the NBRU and Siptu intend to stage three 48 hour stoppages over the course of this month – with the first scheduled actions to take place this Thursday and Friday.
Siptu organiser Owen Reidy said yesterday that drivers had committed to completing their shifts, even if it meant returning buses to their garages after the official strike start at 12.01am on Thursday.
Unions are seeking a 15% pay increase over the next three years and a 6% rise they say they were due to get under an agreement in 2009, but which was deferred.
Additional strikes are due to take place on 15 and 16, and on 23 and 24 September. Talks aimed at resolving the dispute ended on Friday without resolution.
"Dublin Bus has urged trade unions not to engage in this industrial action which will cause unnecessary inconvenience to customers," the company said.
We will continue to make every endeavour to avoid any disruption to services and find a resolution to the matter.