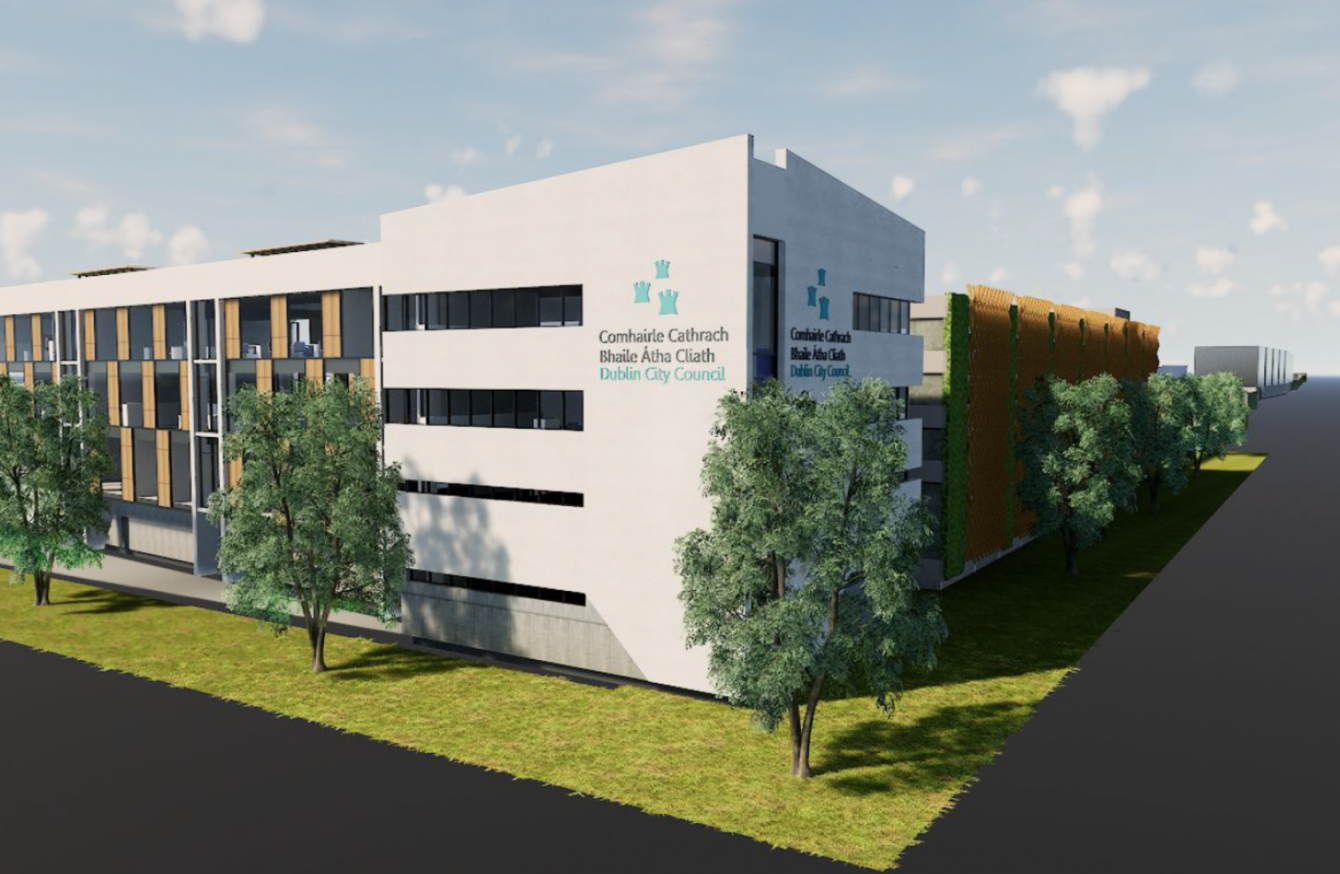 How the plan is expected to look.
Image: EDC Engineers
How the plan is expected to look.
Image: EDC Engineers
A PLAN FOR a Dublin City Council "super depot" has been given the green light.
The €27 million plan will be built on the St Margaret's Road in Ballymun in land owned by the council, but which fell inside the boundary of Fingal.
Yesterday morning, Fingal County Council notified DCC that it had granted permission for the plan.
It will house around 150 staff and have another 600 reporting to it. The council has said in the past that the consolidation of the lands would free up other depots for "more appropriate" uses.
The site will consist of a civic amenity site separate to the depot and accessible by the public, central stores for the council, workshops, a vehicle garage, a multi-storey car park, an office and a salt barn.
Concerns had been raised by a local Traveller group, who said that their horizon would be dominated by the structure.
However, Fingal has decided to approve the plan.
Councillor Noeleen Reilly says that the decision was to be welcomed.
"The additional workforce in the area should be a benefit to the local community and economy.
"In terms of existing sites and the land that will now become available the council need to prepare a plan for housing and other amenities in the future."
However, Reilly said that the locals had to be consulted now that work is due to begin as works will affect them.