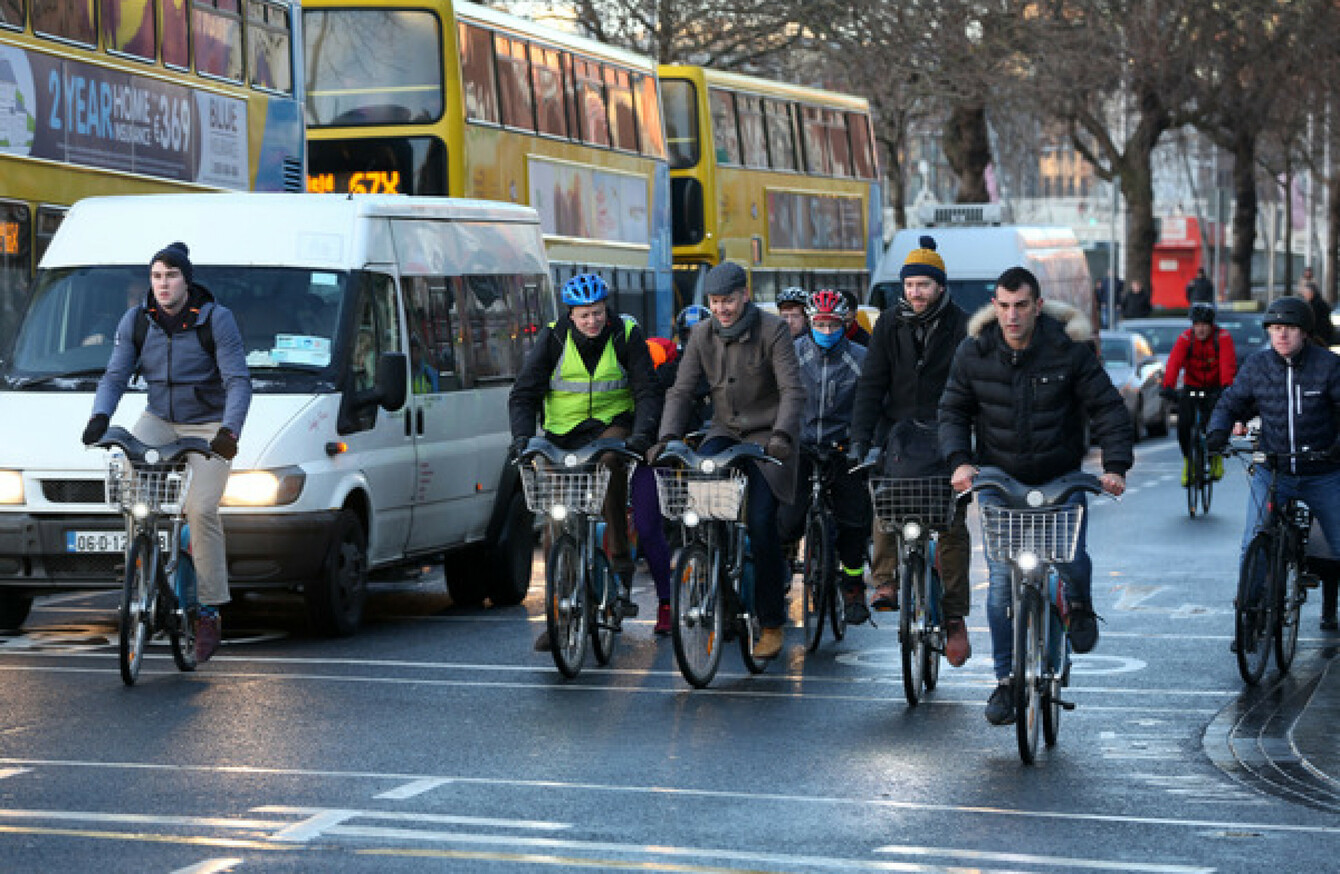 THE NUMBER OF people using public transport to travel into Dublin has reached record levels with more than half of all of commuters using trains, trams and buses.
More than 107,000 people now travel into the capital using public transport, according to a new report released by Dublin City Council and the National Transport Authority.
Traffic counts were taken at 33 locations around the cordon formed by the Royal and Grand Canals last November.
A total of 211,416 people travelled into Dublin between 7am and 10am everyday while the survey was being carried out.
The amount of private cars entering the city has fallen below 30% for the first time as around 4,000 people ditched their car in the last year. The figure was as high as 40% only eight years ago.
Walking made up nearly 12% of journeys with 25,000 stretching their legs on their way to work each day. The number of cyclists has also climbed to record highs with more than 12,000 crossing the canal cordon each day.
The figures show that 70% of all trips were made by a sustainable mode of transport, which includes cycling, walking, taxi and public transport. This is compared to 61% in 2006.
The head of the National Transport Authority, Anne Graham, said the survey results were very encouraging: "What we see here is a clear indication that people in Dublin are responding positively to the services that transport operators are providing every day."
Owen Keegan of Dublin City Council said the fact that the gains were achieved despite the Luas Cross City works shows the "incredible value" of the additional bus priority measures implemented in the city centre.