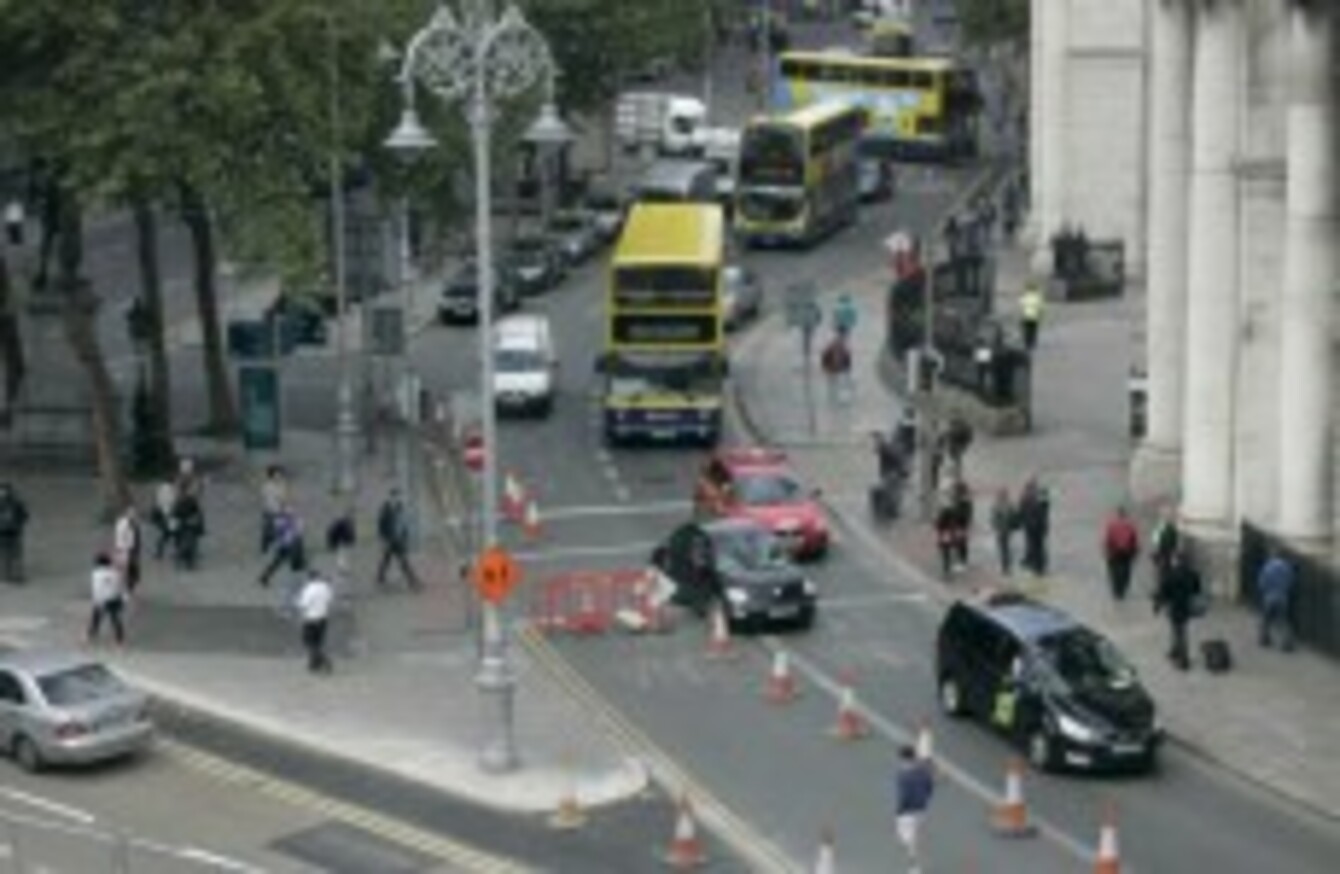 Image: Mark Stedman/RollingNews.ie
Image: Mark Stedman/RollingNews.ie
PLANS TO CHANGE the way that traffic operates in the centre of Dublin have been said to address the "common need there among everybody".
Minister for Transport, Paschal Donohoe, has said that all stakeholders in the matter are being consulted, and that around 2,000 submissions had been received.
"The common objective among everyone involved in this process is that in coming years we are going to see an additional 40,000 journeys made into the city centre every single morning," Minister Donohoe said.
We have to have a city centre that is capable of handling that kind of quantity of travel in a way that means the city centre is still a good place to live in, to do business in and to invest in. There is a common need there among everybody that we are going to be able to address.
A Red C poll commissioned on behalf of the Irish Parking Association earlier this month found that proposed changes could bring about a 24% drop in shopping and entertainment revenue in the city centre.
On a daily basis around 192,000 individuals travel into the centre of Dublin. Of these it is estimated that around 64,000 are car users. Under the new proposals by Dublin City Council, motorists would be prevented from accessing large parts of the city centre.
The recommendations are based on findings from the Dublin City Transport Study.
The plans have faced a backlash from retailers across the city. Conor Whelan, Director of Eason and Chairman of Retail Ireland, has said that his group is"disappointed that the measures were published without any consultation with Dublin's retailers" and that the changes could impact on Dublin City Council's income through commercial rates.