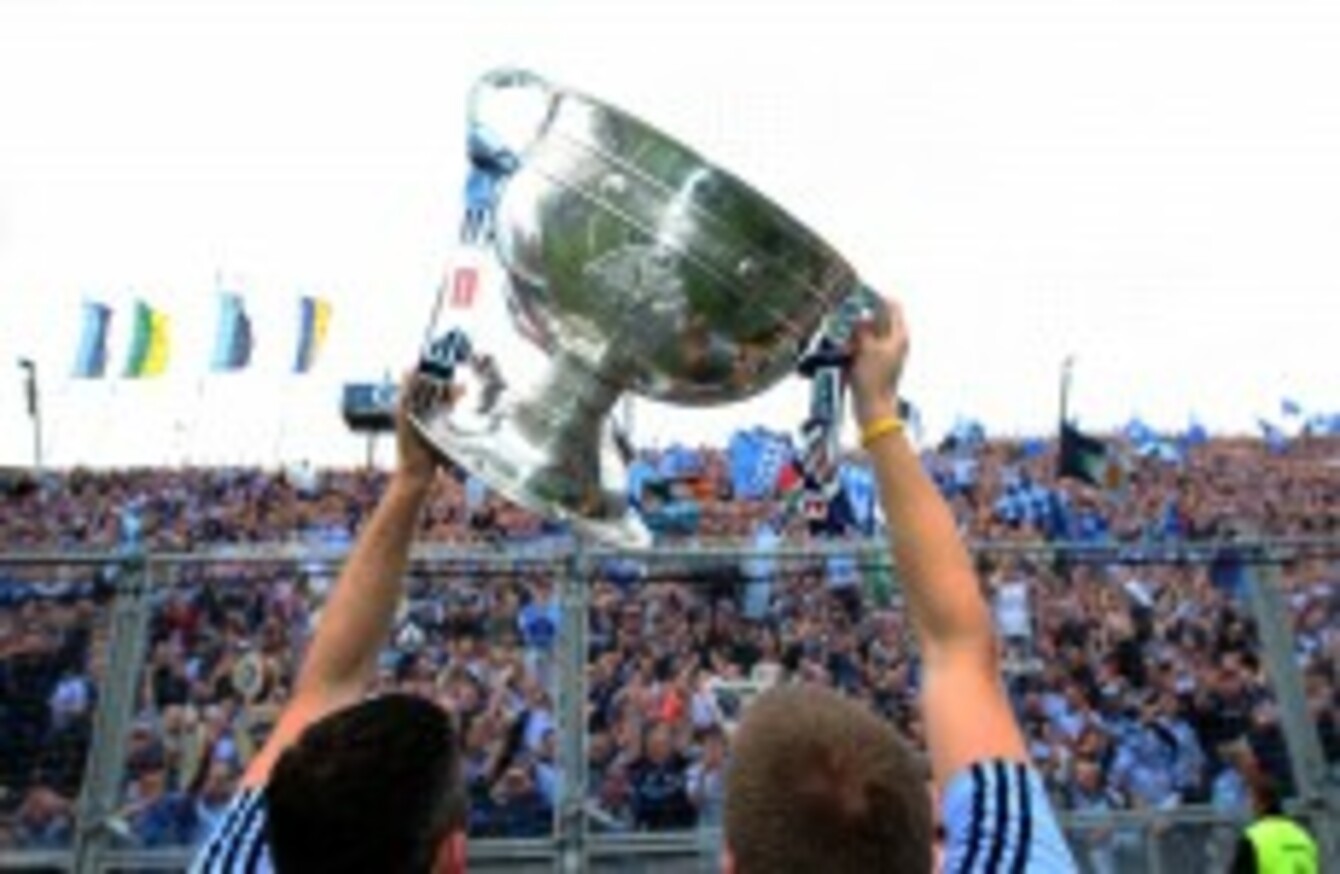 Image: Donall Farmer/INPHO
Image: Donall Farmer/INPHO
A 31-YEAR-OLD painter and decorator, who cut his left hand on a piece of glass in a Dublin sports bar after watching the 2011 All Ireland Football Final, has been awarded €20,000 damages in the Circuit Civil Court.
David O'Keeffe told the court that in September 2011, he had been along with a large group of friends and his wife Emma at Woolshed Baa & Grill, Parnell Street, celebrating Dublin GAA team's victory over Kerry.
O'Keeffe said the bar was at its maximum capacity as it was packed with patrons and uncollected glasses were being stacked up.
He had slipped on a wet floor as he went to the toilet and fell backwards, his hand was lacerated by a piece of glass on the floor.
He said he was lifted up by a staff member and was taken behind the bar where First Aid was applied to his hand, which was bleeding heavily.
O'Keeffe told his barrister Imogen McGrath that he had felt pain in his hand and he attended the A&E Department of St James' Hospital two days later where his laceration was cleaned and stitched.
Judge Jacqueline Linnane heard that although O'Keeffe had completely recovered, the wound had left a visible scar on the palm of his hand.  He sued Woolshed Baa & Grill Ltd (in liquidation) for negligence.
Denial
The bar had denied the floor had been wet and glasses had not been collected. It claimed O'Keeffe had been very vociferous after Dublin's victory and he had fallen after his friends unsuccessfully tried to lift him up in the air while he was holding a glass.
The bar claimed it had followed its cleaning procedures that day.
Judge Linnane said she accepted Mr O'Keeffe's account of events. She said the bar management claimed in evidence that an accident report form had been filled that day, but the document had never been provided to Mr O'Keeffe's legal team.
Awarding him €20,000 damages, she said she accepted the bar had been packed, to a point that "one would not have been able to see that the floor was wet".