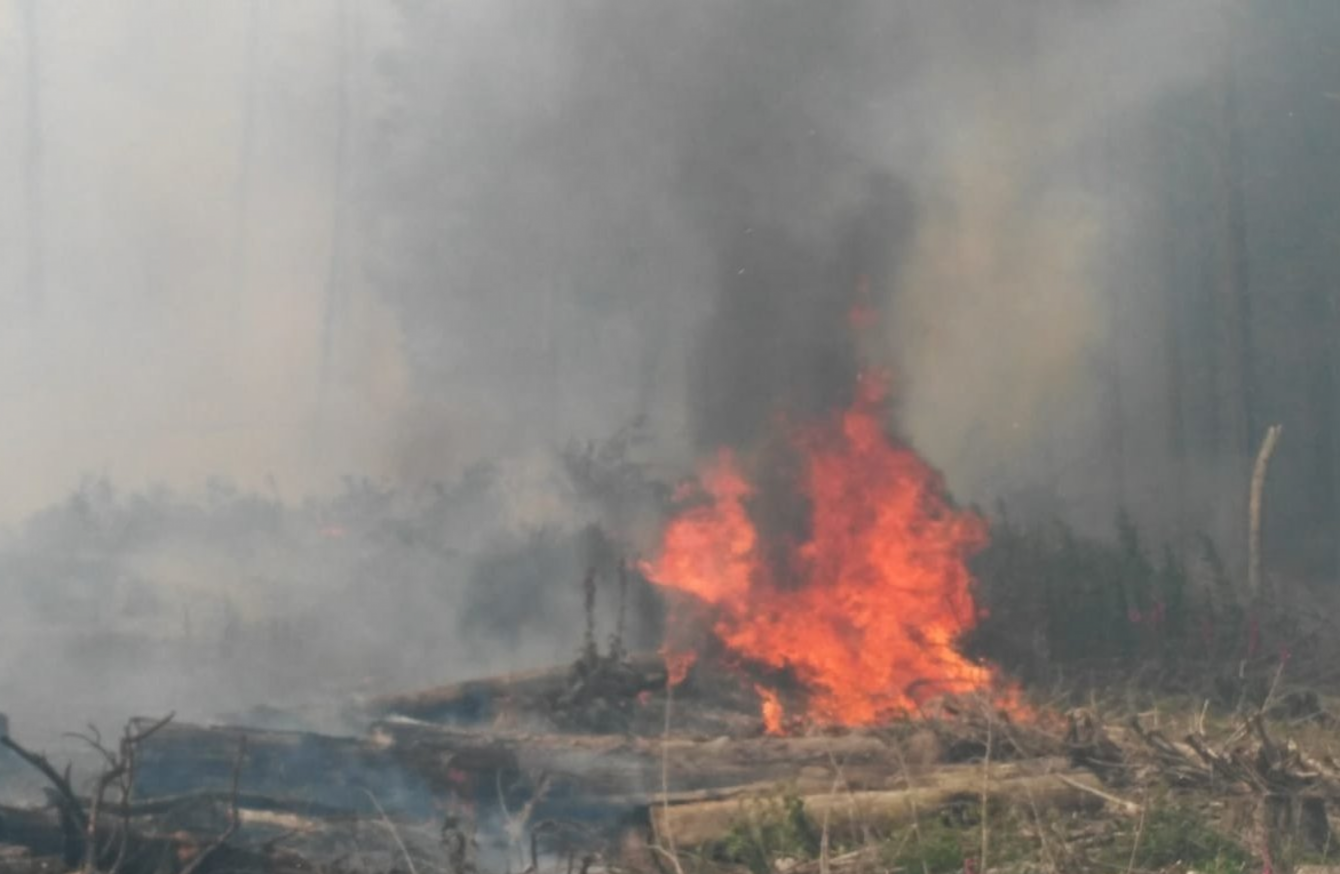 Image: Dublin Fire Brigade
Image: Dublin Fire Brigade
THREE FIRE ENGINES and a high-volume pump from Tara Street station are on scene as Dublin Fire Brigade battles a gorse fire in south Dublin.
The fire is burning at Puck's Castle near Rathmichael. Crews from Dun Laoghaire, Tallaght, Rathfarnham and Dolphins Barn are on scene.
A Dublin Fire Brigade tweet said that the fire may have been started deliberately.
Gorse is a dry material which can set alight from any spark, or through spontaneous combustion from the sun and high temperatures.
A combination of dry weather, dry vegetation and windy conditions have led to an increased risk of gorse and forest fires in recent weeks.