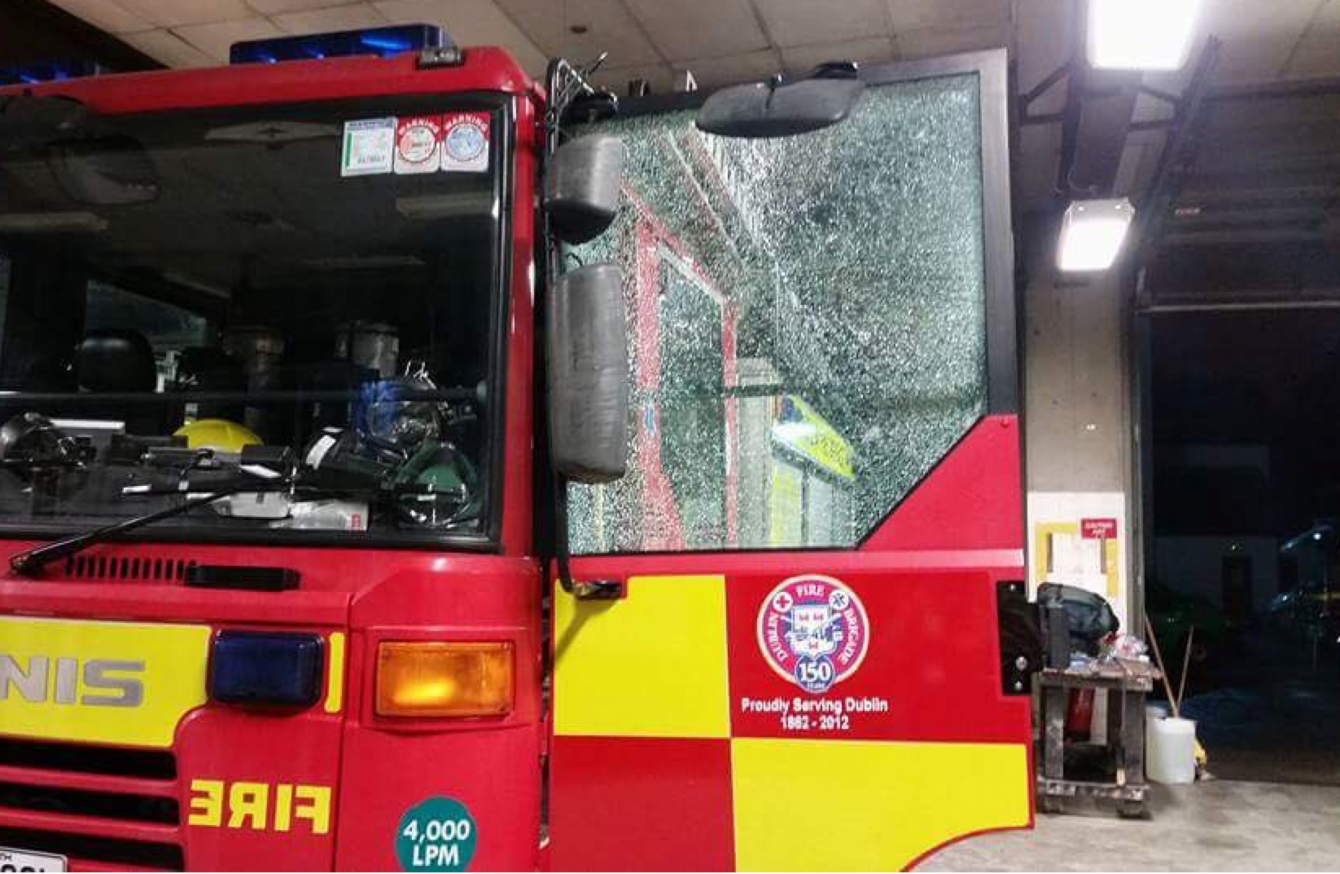 Image: Dublin Fire Brigade
Image: Dublin Fire Brigade
A FIRE ENGINE was pelted with stones last night as it responded to a call-out in a west Dublin housing estate.
One unit of the Dublin Fire Brigade (DFB) was put out of commission after attending a small fire in the Neilstown area of Clondalkin.
The fire engine was out of action for three hours after a passenger-side window was broken by stones.
A DFB spokeswoman said there were no injuries but urged members of the public to respect emergency services.
Attack
She said: "One of our appliances was dispatched to an estate in the Neilstown area after a fire started on a grassy area.
"A number of people began throwing rocks at the engine causing damage to it.
"The passenger-side window was badly damaged by the stones.
"We'd ask people at this time to respect the emergency services and let them do their jobs."