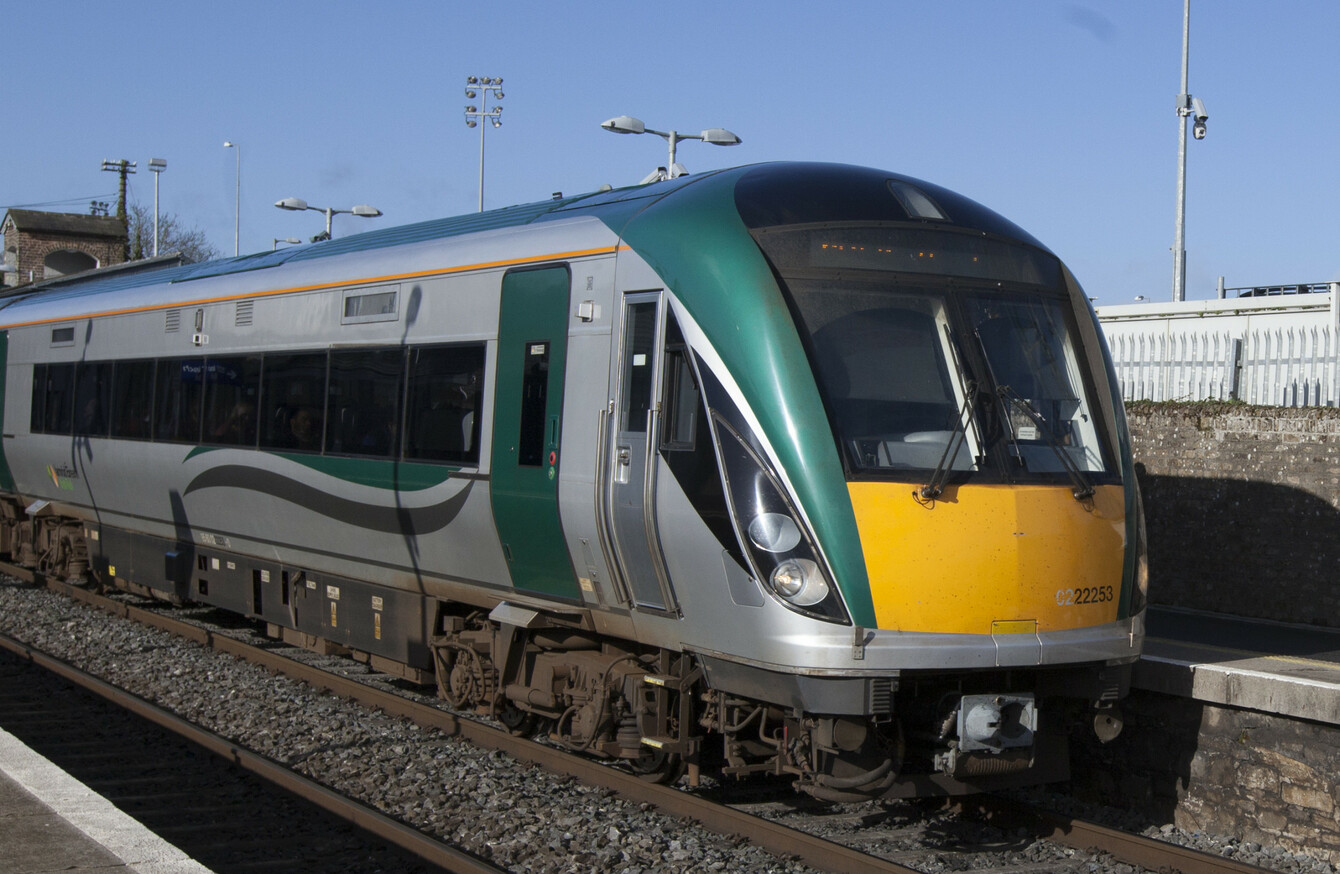 The train waited for 80 minutes before departing again.
Image: Eamonn Farrell/RollingNews.ie
The train waited for 80 minutes before departing again.
Image: Eamonn Farrell/RollingNews.ie
A NEWBORN BABY girl was born on a Galway-Dublin train yesterday with the help of medical professionals on board and Irish Rail staff.
The unexpected delivery arrived on the 15.05 service from Ceannt Station while the train waited at Kildare Station.
When the woman went into labour the driver of the train called Irish Rail's central control and emergency services were contacted.
A call also went out on the train for any medical personnel on board and two nurses and a GP helped with the delivery. 
Irish Rail staff also assisted by protecting the woman's privacy as she birth to her daughter in between two train carriages. The new baby arrived before the arrival of emergency services who then took both mother and child to hospital.
The train, which was full of passengers heading to a Backstreet Boys concert, was delayed by 80 minutes at the station before it left again for Dublin. 
Speaking on RTÉ's News at One, GP Alan Devine who helped with the delivery commended the woman and those who helped her. 
"She was terrified of course, obviously she didn't know this was going to happen so she was in a little bit of shock, very scared and she was travelling on her own, but I can't commend enough the three women who were there before I had got there, they had really calmed the situation down," he said. 
I've two kids myself and I've been there with my wife, and I've been there as a trainee I can imagine and I've seen how painful it seems to go through it, all the medications that be used epidurals and so on. This poor woman had nothing but us talking to us and holding her hand.
A spokesperson for Irish Rail said that passengers cheered when they were informed of the baby's arrival. 
Irish Rail has also said that it would be offering the baby girl free travel until she is 25 and will be "hoping to help mom out as well".