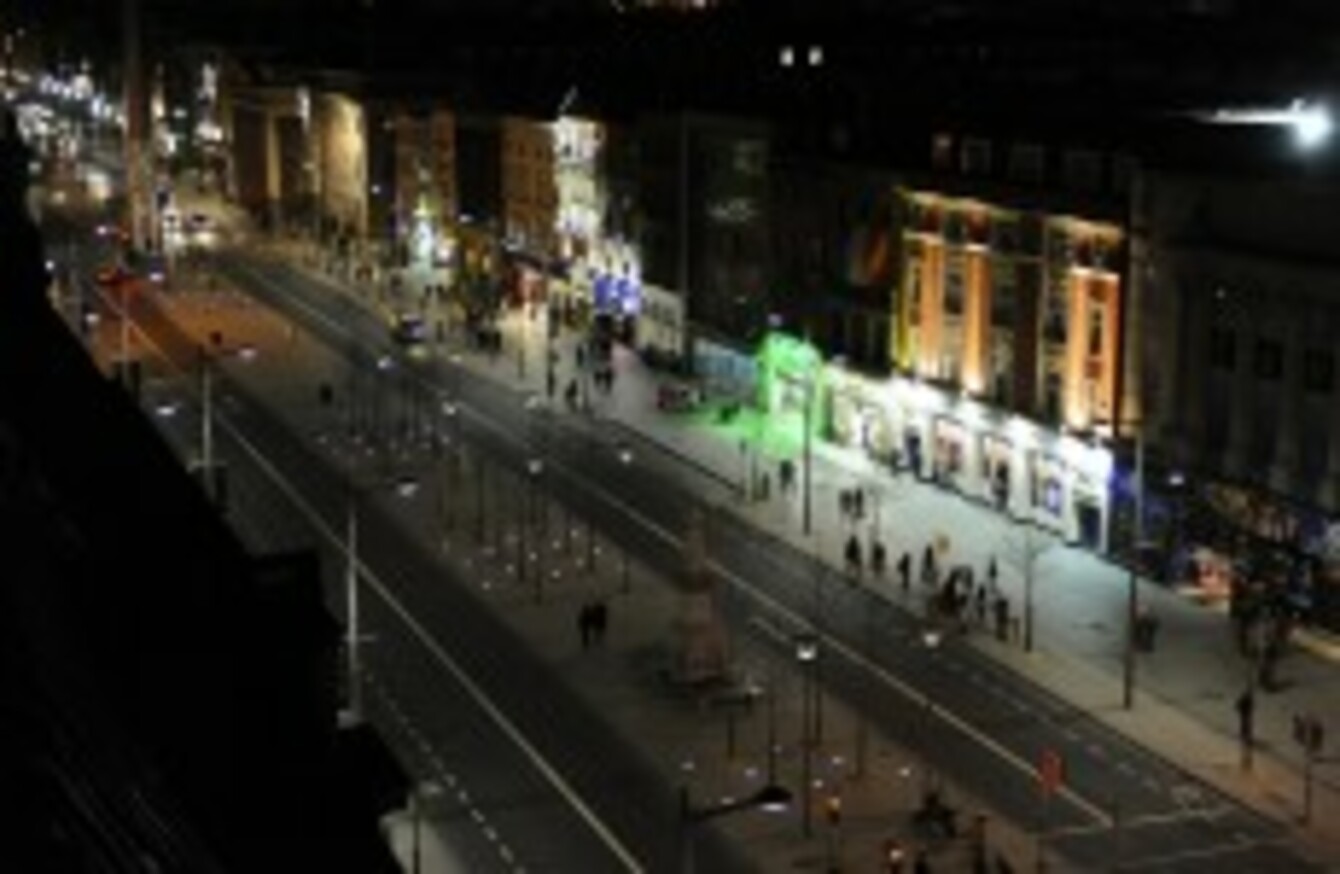 O'Connell Street in Dublin.
Image: Sasko Lazarov/Photocall Ireland
O'Connell Street in Dublin.
Image: Sasko Lazarov/Photocall Ireland
A LEADING CAMPAIGNER has warned of a worrying upsurge in violent incidents among Dublin's homeless community since the start of the month.
It comes in the wake of a series of attacks that have made the headlines in recent weeks. Merchants Quay day service was forced to close its doors for several days at the start of the month, after a number of attacks on staff. Last week, a young volunteer had hot tea thrown in her face, as she attempted to help rough sleepers outside the GPO.
Tony Duffin of the Ana Liffey Drug Project says violence amongst people who use drugs is also a serious concern.
"From time-to-time we see levels of violence increase amongst our service users," he told TheJournal.ie.
This can be for a multitude of reasons, but a consistent theme is frustration and fear. At the moment in Dublin city centre – this violence does reflect the frustration amongst people stuck in life on the streets.
Duffin said outreach staff at his organisation experienced such peaks intermittently, and spoke of a similar upsurge around two years ago.
Asked if he could explain the trend – he said there were a myriad number of complex personal issues that affected the daily lives of people who use drugs. Problems caused by poly-drug use (taking several drugs at once, combined with alcohol) have also been on the increase in recent years in the city, he said.
Other issues include "the serious level of physical and mental health needs, the lack of accessible residential treatment options, the level of policing necessary to manage the situation and the levels of street homelessness".
All this leads to a pressure cooker – and an undeniable sense of frustration amongst people. This has all lead to a cycle of fear, frustration and violence. In turn this must be managed by the staff of day services like Ana Liffey's or by the Gardaí.
The Government announced a series of measures aimed at cutting the number of rough sleepers in Dublin at the end of last year, following the death of Jonathan Corrie, who was found dead in a doorway just yards from Leinster House.
Recent figures from Dublin City Council showed the measures were having an impact. There was a massive reduction in the number of people sleeping rough in the city (105 people recorded, compared to 168 last November).
However, campaign groups – including the Peter McVerry Trust - have warned that, once people secure emergency bed places, they're finding it difficult to move into rental accommodation.
Duffin – who has been campaigning for a medically-supervised injecting centre to be opened in Dublin – said there were still a large number of people sleeping rough in the streets, and that it was time for new solutions to be discussed.
Recently-appointed Drugs Minister, Aodhan O'Riordain, has said the move should be considered, and that an injection centre could be part of a road to recovery that's "slightly more dignified" and "better than what we have at the moment".