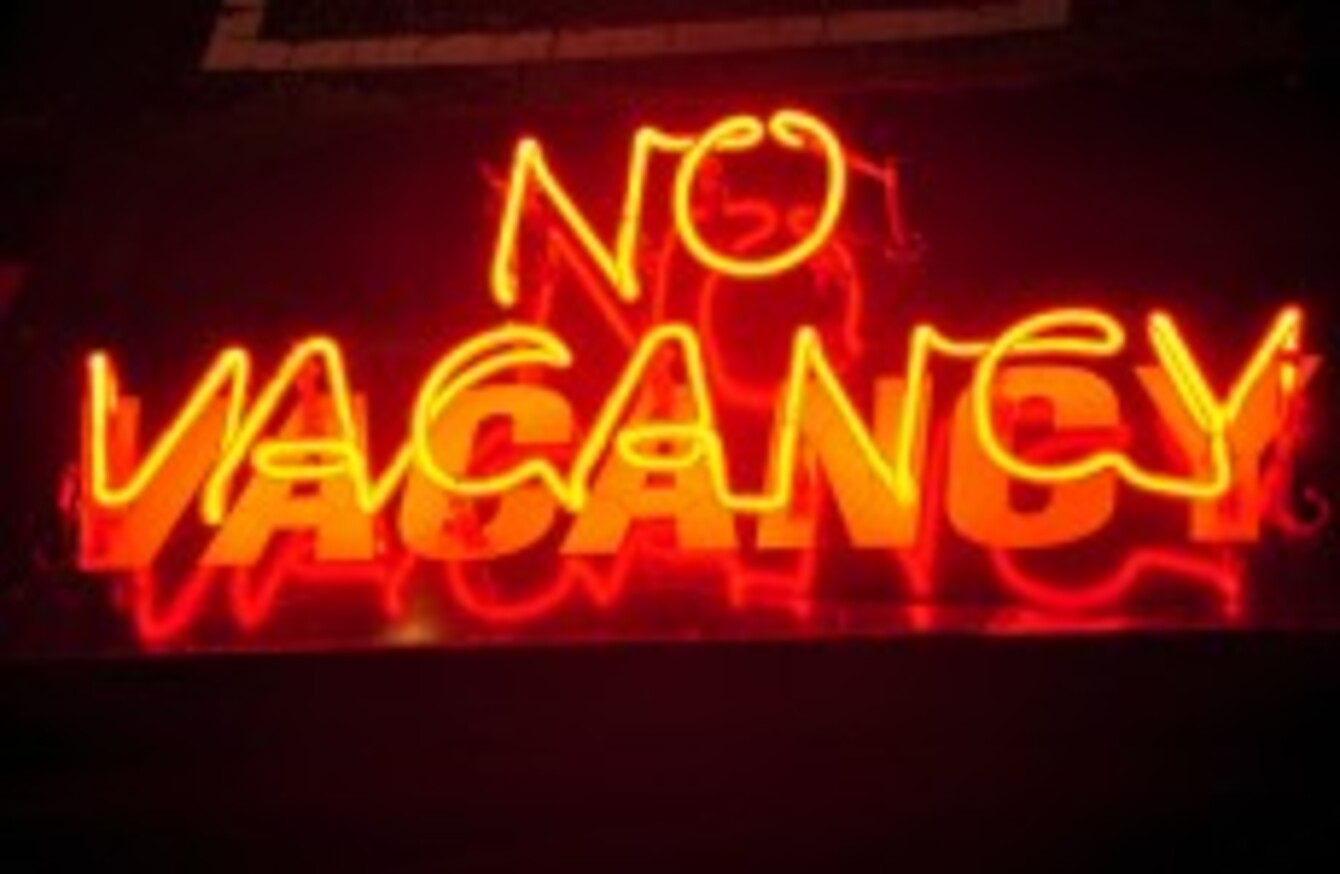 Image: Sarah&Boston/Flickr/CreativeCommons
Image: Sarah&Boston/Flickr/CreativeCommons
DUBLIN HOTELS HAVE bested pre-recession levels of occupancy, a new study from PwC has shown.
Last year's occupancy rates climbed to 78.7 per cent from around 67 per cent in 2008. Overall, Dublin ranked fourth in Europe in terms of average hotel bed occupancy.
The level is predicted to continue rising over the next two years, hitting 79.5 per cent in 2015.
However, hotel construction in Dublin will lag behind other major European cities over the next few years. No new hotels will come on stream in 2014, despite a total of 61,000 rooms currently being built in Europe.
The majority of the expansion is centred in Russia, the UK , Turkey and Germany.
Dublin cash-take highest among cities surveyed
Hoteliers in the capital have also managed to squeeze the more profit out of customers than anywhere else in Europe. Revenue per available room, which measures a hotel's ability to make money out of occupied rooms, grew by 11.2 per cent last year.
These results comfortably beat off competition from other European cities such as Zurich (8.3 per cent), Edinburgh (7.7 per cent) and Lisbon (5.7 per cent).
The bounce-back is predicted to continue in 2014, with Dublin set to out-perform some of Europe's most expensive cities. PwC estimate Dublin will again top the table in 2014, ahead of London, Paris, Moscow and Zurich.
Minister for State Michael Ring welcomed the results, but warned that value still had to be a priority.
"As we emerge from a very tough period for tourism, value for money is still critical. Hotels need to ensure that customers get a good bang for their buck, whether that's at premium or economy level."