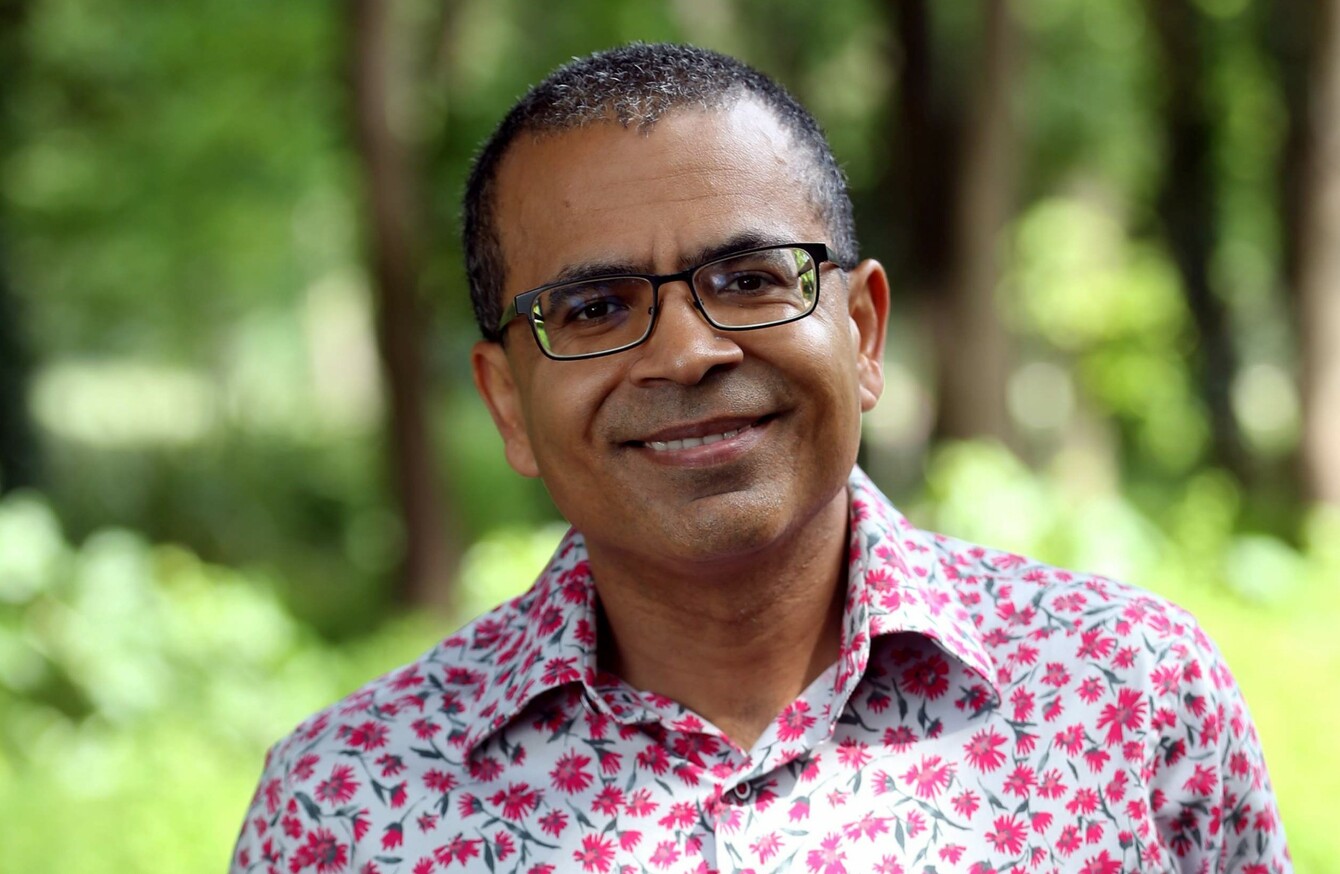 Image: Jason Clarke Photography
Image: Jason Clarke Photography
IT'S OFTEN SAID that writing a book is a labour of love.
That's especially true for Akhil Sharma, who spent 12-and-a-half years working on Family Life.
The novel was today announced as the winner of the International Dublin Literary Award, formerly the IMPAC. It's the world's most valuable annual literary award for a single work of fiction published in English, with a €100,000 prize.
The book is semi-autobiographical and follows a family as they move from Delhi to New Jersey in the 1970s. It's narrated by Ajay, based on Sharma, the youngest brother.
The Mishra family are adapting to their new life in the US when tragedy strikes.
Just after the elder brother, Birju, is granted a place at a distinguished high school in New York, he hits his head while diving into a swimming pool and suffers lifelong brain damage from the subsequent coma.
The book looks into what it means to provide 24-hour care for a loved one and the pressure this can put on a family, as well as how his mother turned to faith healers.
Humour
Despite its heavy theme, Sharma said it was important the book was funny at times, as life is, and provided comfort for people in a similar position.
"I hope that the book would be of comfort to people who are dealing with illness. Everyone will deal with illness at some point.
When somebody that you know, that you love, is ill, you feel embarrassed for your own luck. All of these things I wanted to put down because I think they'll be of comfort to people.
"I wanted the book to be full of delight. For me, my reader is dear to me. I talk to my reader like I would talk to somebody I love."
Sharma, an assistant professor in creative writing at Rutgers University, explained to TheJournal.ie why the book, his second novel, took so long to complete.
"It is a very complicated book, technically. Most books have causation – A is causing B is causing C. If you eliminate causation with incidents … that means that the story begins to get very baggy. The sort of book I wanted to write is 'if you begin it, you won't stop'.
When you write from your own life it's very different from making up stuff. Say if you were to write about your bedroom and then you were to go back into the room and read your paragraph you would feel how little your paragraph is. So you begin to always feel that sense of failure.
It was difficult to write about physical suffering without making it unattractive to the reader. For me it matters that the reader, if they pick it up, they'll want to read it.
From finance to fiction
Sharma, who lives in New York, was a successful banker when he quit his job to focus on writing full time.
"I thought 'How bad can it be?' And it was horrible … I did not know what I was getting into. I was terrified."
He had published his first novel, the award-winning An Obedient Father, but now had no safety net if things didn't work out.
I was just wandering around like a maniac inside the book, I just couldn't get it to work and there were all sorts of reasons. And so years went by, literally years. And there was a point when my wife said, 'You know, you can abandon this thing'. I said 'No no, it won't take long. Maybe another year'.
Sharma said at times he was tempted to give up, but noted: "At a certain point, you've spent so much time that if you stop working on it then you're going to have to deal with the fact that you've wasted six years of your life. And so you keep working at it."
In the book, Sharma replaced his father's real-life depression with alcoholism.
"If I had put in depression I would have had to explain things a bit more, the meaning of things, the significance of things, and that would have again changed the shape of the novel. Alcoholism, it can be much more streamlined."
Sharma said his father's depression was "to some extent hidden, in the way that mental illness gets hidden".
#Open journalism No news is bad news Support The Journal

Your contributions will help us continue to deliver the stories that are important to you

Support us now
'Why do I have to go there?'
His father has not read the book. "My dad didn't read it, I asked him to read it and he said 'Akhil I was there, why do I have to go there?'"
His mother initially said she didn't want to read the novel, telling him 'I hope you don't mind that I don't read it, I just don't want to go back there', but, Sharma noted: "Then curiosity got the better of her."
She didn't have a huge amount of feedback, simply saying she found it strange that some of it is true and some of it is not.
Sharma's brother died in 2012, some 30 years after his accident.
Family Life was released in 2014 to much acclaim. It won the Folio Prize in 2015.
Despite working on the book for over 12 years, Sharma said he didn't feel relief when it was published – still questioning if it was really complete.
Now when I look back I think 'What the hell was that about? How did I end up in that situation?'
He views this period in his life as simply that, and is now moving on.
"You make mistakes, everybody makes mistakes, you move forward. A marriage goes bad, you get a divorce. You were married for 15 years of 20 years, you move on.
"You can't look back … then the depression comes and then the shame and the guilt. That's a lot of my attitude, let's just keep moving forward."