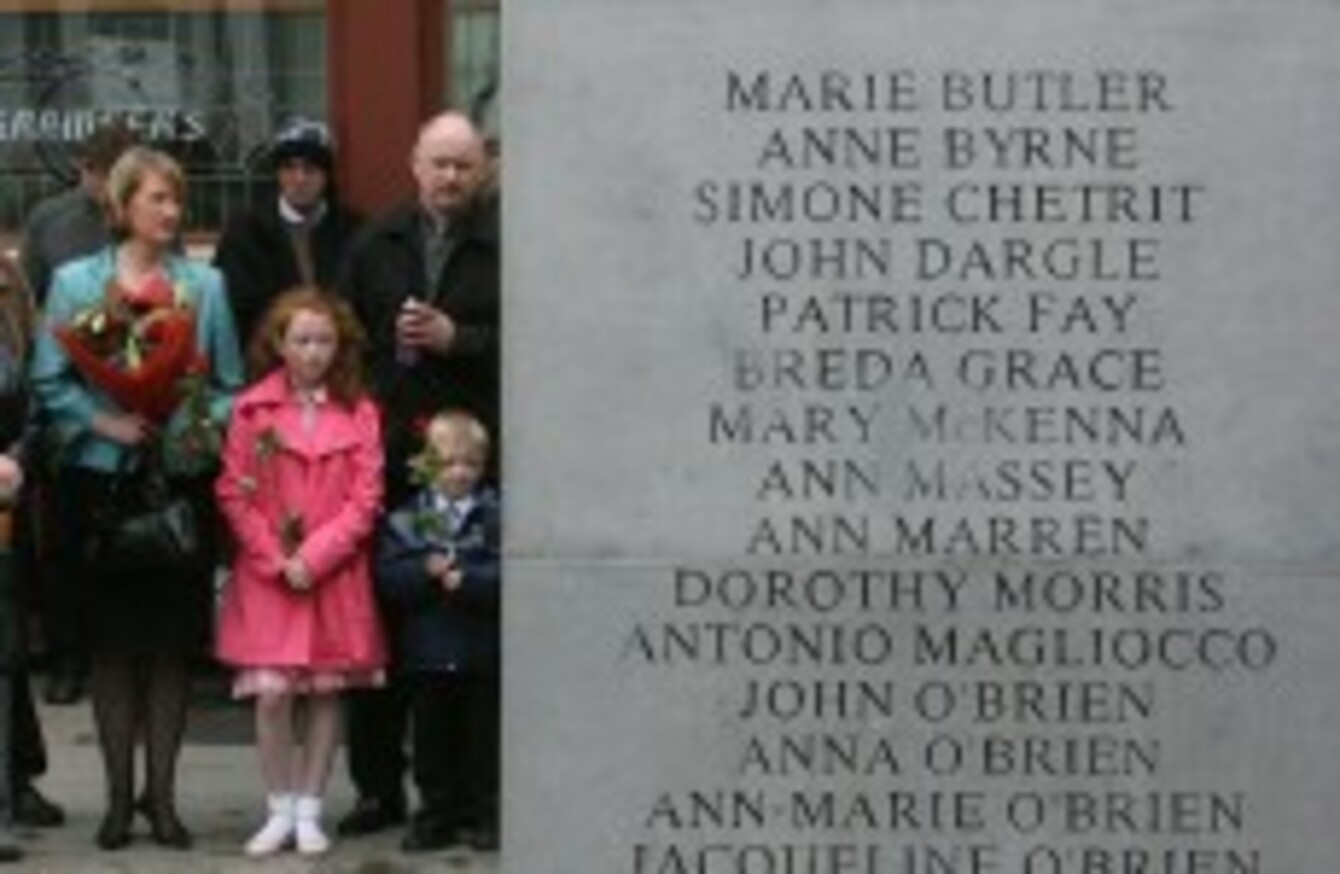 Image: Niall Carson/PA Archive
Image: Niall Carson/PA Archive
Updated 7.50pm
SIX-YEAR-OLD Paddy Askin saw the windows shake in his kitchen as the bomb that killed his father exploded in Monaghan town.
Patrick Askin Snr. was one of the 34 people who died as three synchronised bombs exploded in Dublin city centre followed by a fourth 90 minutes later in his home town.
Now, forty years later, Patrick Askin Jnr. is one of the lead names in a court case the families of the Dublin-Monaghan bombing victims are taking against the British Government.
They are trying yet another legal route through to break through the cloud of collusion that has long hung over the attacks.
"We always think of our father, he's not here," he says explaining that their injustice is never far away.
A bomb explosion isn't a normal way for anybody to die. We never got time to spend with him or nothing really. I was six and my bother was five, I had two twin sisters and they were two, so they can't really remember him at all, that's very sad that to have their father taken away.
The moment that the bomb exploded and reverberated around his home is one that is still with him. As is mother's instinctive reaction to go looking for his father, a search that would ultimately lead to her finding him dead in the hospital.
Mother more or less knew straight away, she dropped something and said something like, 'Oh your father'. It came on the radio then, as far as I can recollect, about the Dublin bombings, so then mother knew straight away that it was a bomb in Monaghan. So we made our way up to the town. We waited in the car, she could hardly stand up she was that shook.
"We went to the hospital. She did tell me one time that, I'm not sure if it was a porter or not who said to her, that he had seen Paddy and he was helping with the injured. But it wasn't the case at all, he was in the morgue."
Nobody has ever being charged with carrying out the bombings. The UVF claimed responsibility for the attacks but documentaries by Yorkshire Television and RTÉ as well as sereral books includiong the recent Lethal Allies by Anne Cadwallader have all pointed to collusion.
These alleged the involvement of the Ulster Defence Regiment, the RUC and British military intelligence.
A 2003 report by Justice Barron also raised this issue and criticised the British authorities for not making documents available to the inquiry. This lies at the heart of the case being taken by Askin and bomb survivor Derek Byrne.
Askin is hopeful without being expectant, saying that "many doors have been opened and then closed on us in the past." He's also aware that the case will require more mental fortitude on his behalf:
I've sort of learnt over the years not to get too hopeful, because usually we get let down with something. It was brought to the European court one time and because of the passage of time they weren't really interested in it. They can prosecute cases back further than that so why make the difference here.
"There's more pressure on me I suppose. I don't really like being in the limelight at all to tell you the truth, but somebody has to speak about it I suppose. Hopefully they'll listen this time."
- First published 10am