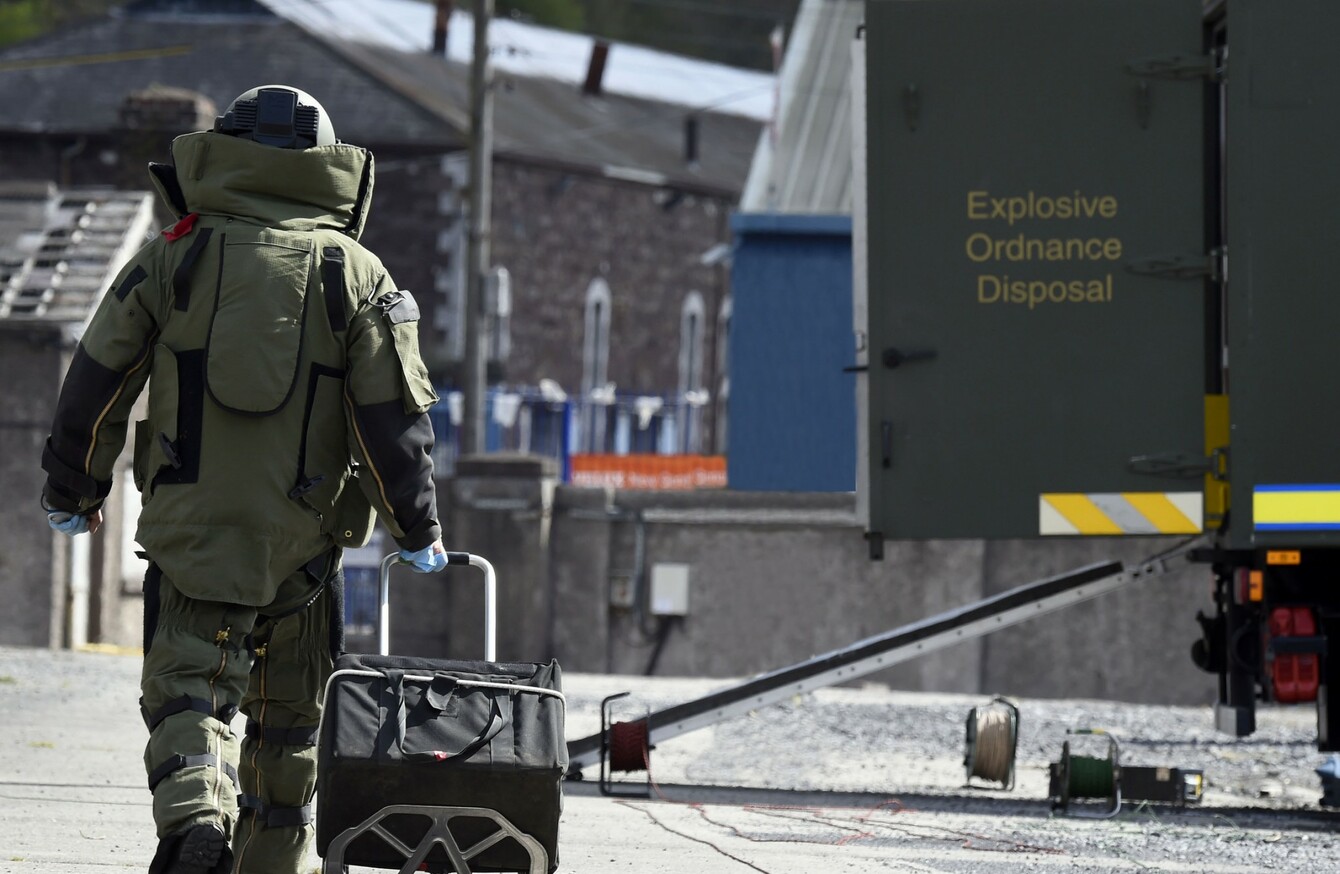 Image: Defence Forces via Flickr
Image: Defence Forces via Flickr
RESIDENTS IN A Dublin 7 housing estate were evacuated this morning after a suspected pipe bomb was found.
The suspect Improvised Explosive Device (IED) was made safe by a Defence Forces bomb disposal team in Ashington, near Cabra, earlier today.
The Defence Forces deployed the bomb disposal team on request from An Garda Síochána, establishing a cordon in the surrounding area to ensure public safety.
The team arrived on scene at 11.30am, carried out an assessment and proceeded to make safe the suspect device. The scene was declared safe at 11.55am.
The device was removed to a secure military installation for further examination.
Evidence will be handed over to An Garda Síochána to assist with their investigations.