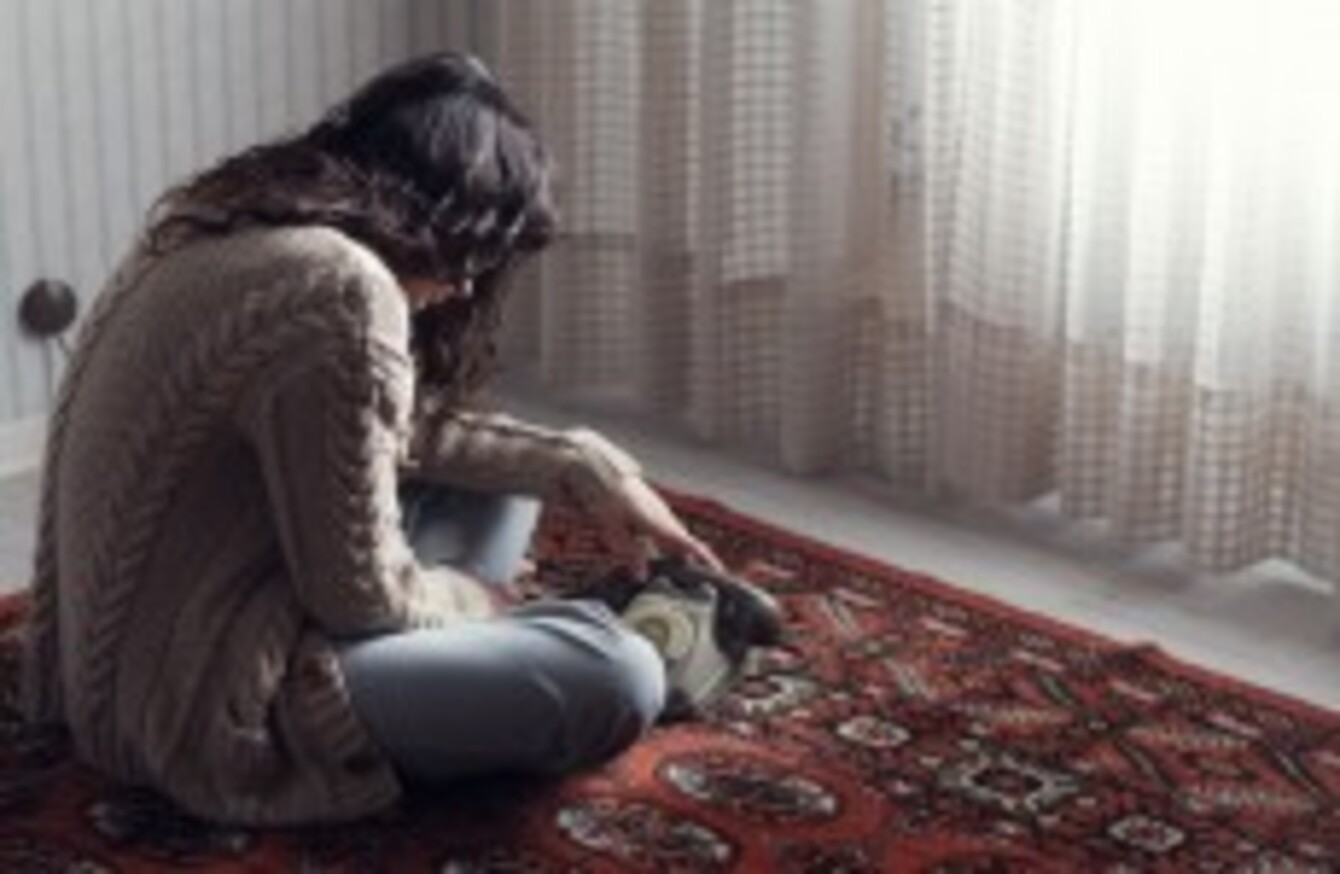 Image: Woman making call via Shutterstock
Image: Woman making call via Shutterstock
THERE WAS A "disturbing increase in sexual violence" reported to the Dublin Rape Crisis Centre last year.
Its latest report revealed that over 12,000 calls were handled by the national 24 hour helpline in 2013 – the highest figure since 2009.
DRCC supports victims of sexual attacks – it said most cases of rape and other sex crimes were carried out by somebody known to the victim.
There were 9,614 genuine calls made to the organisation – that's an increase of 5% compared to 2012.
It revealed that 43% of calls related to adult rape and that 3,928 calls were first time contacts.
CEO of DRCC, Ellen O'Malley Dunlop, said "Unfortunately, the last year has seen a disturbing increase in sexual violence.
There was an increase of 672 calls from men and women in 2013 which related to adult sexual assault. This was a shocking increase of 21% compared with 2012.
The organisation also reported that 22% of callers were men.
Treatment and Reporting
Last year – 231 victims of rape and sexual assault were accompanied by trained DRCC Volunteers at the Rotunda Sexual Assault Treatment Unit.
In term of reports being made to Gardai – there were 284 cases where the reporting status was known, of them 106 (37%) were reported.
Of the 106 reported cases- 81% related to rape and sexual assault and 19% related to childhood sexual abuse.
The outcome information was known for 38 cases of the 106 cases.
In 16 cases – charges were dropped 
In 17 cases – charges were pending
5 cases went to trial
The outcome of the five cases which went to trial was four convictions or guilty pleas and one acquittal.
O'Malley-Dunlop said, "We welcome the promise of the proposed Sexual Offences Bill which we hope will ensure that the perpetrators of this most heinous crime are caught and appropriately punished.
While we still have some way to go in challenging these old myths, especially those that blame the victim, having laws in place that support justice for victims while at the same time respecting an accused person's right to a fair trial, will go a long way to curbing sexual crimes in our society.
"Victims will be more inclined not to drop out of the criminal justice system and we will see more cases going to trial."
Looking forward
Angela McCarthy, Head of Clinical Services at DRCC said: "This has been a tough year in terms of delivering crisis counselling and long-term therapy, because of a reduction of 18% in therapists staffing levels in the first quarter of 2013.
As the feedback and testimony of so many clients attest, the availability of individual crisis counselling and therapy are vital to help them on their journey of recovery. 
The CEO of the DRCC, Ellen O'Malley Dunlop, says the organisation won't be able to handle the extra volume if its funding is cut any further.
"As a consequence of the cuts, management and staff have been on frozen salaries since 2008 plus salary cuts ranging from 5%-20%.
It is not fair, ethical nor does it make economic sense to cut services to some of the most vulnerable in our society and, unless the grant is maintained at a reasonable level, we will not be able to respond to the needs of the victims contacting us.
Anyone affected by this story can call the Dublin Rape Crisis Centre's national 24 hour helpline on 1800 77 88 88