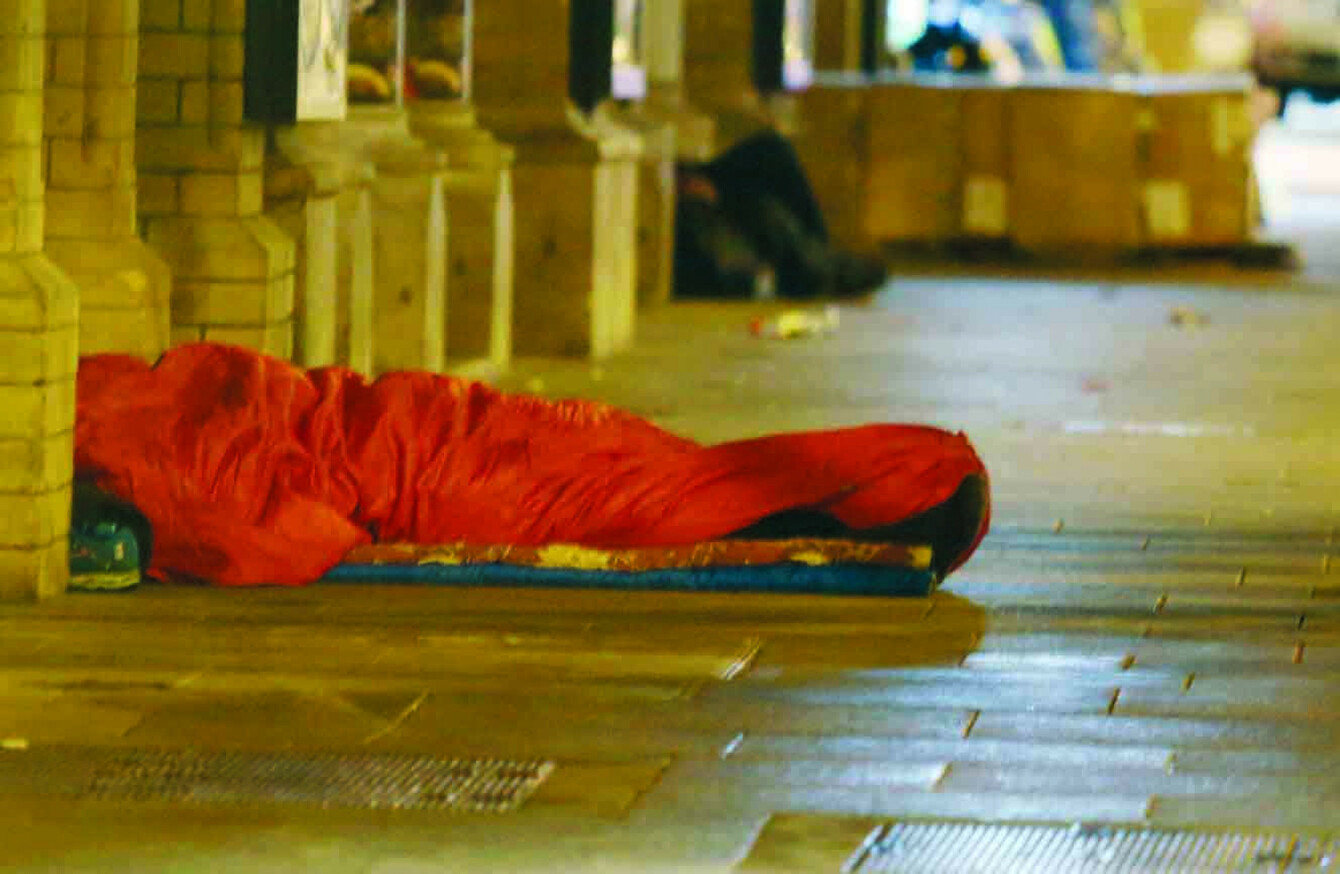 A rough sleeper on the streets of Dublin (File photo)
Image: Rollingnews.ie
A rough sleeper on the streets of Dublin (File photo)
Image: Rollingnews.ie
THE DUBLIN REGION Homeless Executive will make 333 extra beds available this winter as it aims to meet a rise in demand for its services during cold weather.
The measure was announced in partnership with a range of charities as the DRHE activated its Cold Weather Strategy for 2018.
203 additional permanent beds will be made available for singles and couples on a phased basis, the majority of which will be in use by the end of December 2018.
And a further 130 temporary contingency beds will also come into use across a range of existing services for the duration of the cold weather period.
The DRHE said it would operate its winter services on a twofold basis: by expanding accommodation to meet demand, and to provide a targeted response by engaging with long-term rough sleepers and those not in regular contact with its services.
Meanwhile, the Society of St Vincent de Paul revealed that despite recent a stabilisation of the Department of Housing's monthly homeless figures, it was still receiving over 1,000 calls a day from individuals to its offices around the country.
Speaking at the launch of the charity's annual appeal, its president Kieran Stafford said that over 16% of Ireland's population was still living in poverty.
"Many of the families we visit will struggle to make ends meet this Christmas and some will consider borrowing money to meet the extra expenses they face at this time of year," he said.
"Being able to access affordable credit, rather than loans with extremely high interest rates is essential if families are to avoid becoming over-indebted.
"We would urge anyone who is struggling, particularly with the cost of education, fuel and food to come to SVP for help."