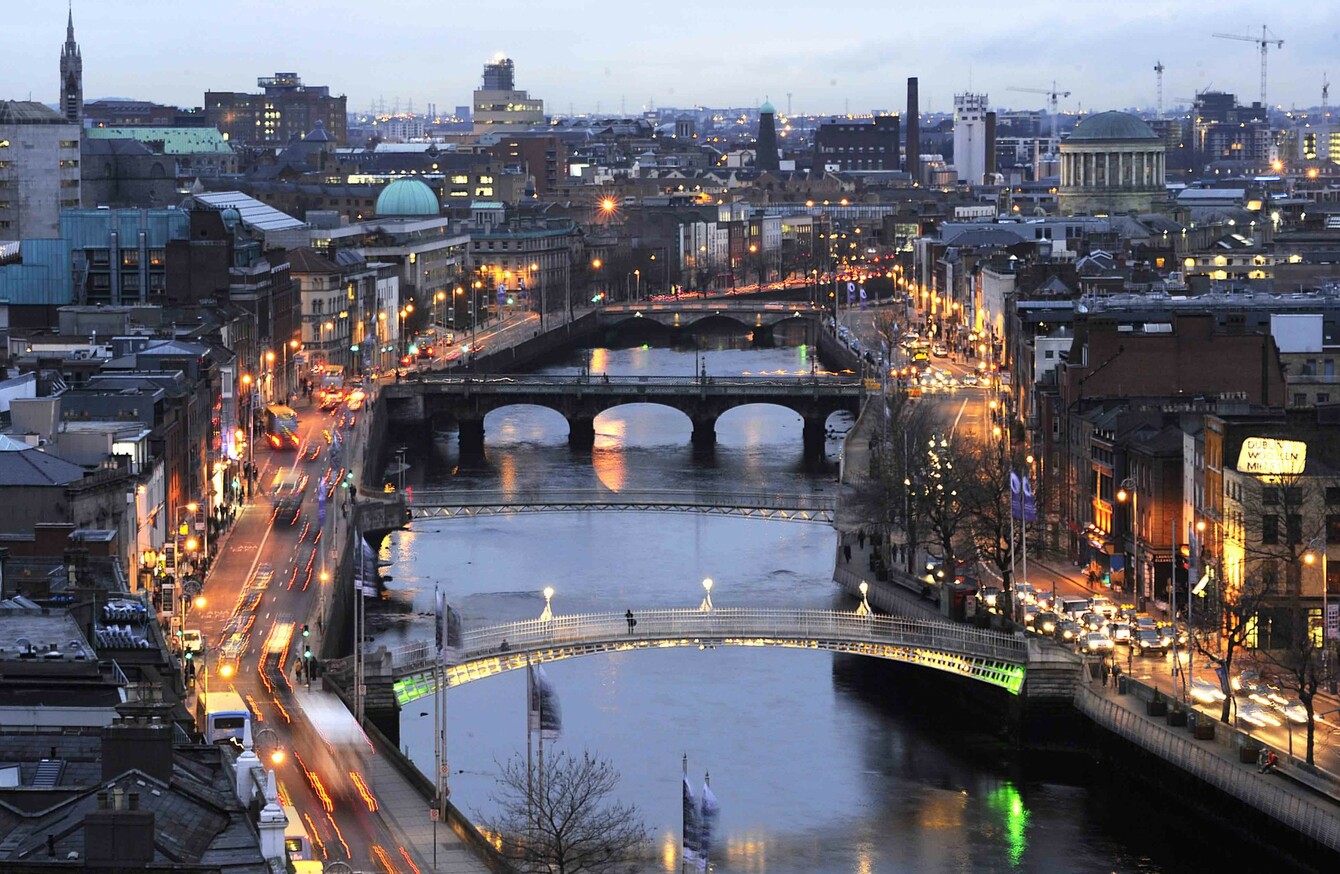 Image: Sasko Lazarov/RollingNews.ie
Image: Sasko Lazarov/RollingNews.ie
NATIVE AND VISITING Dubliners are being asked to tell the story of their Dublin.
The International Literature Festival Dublin is inviting people to tell their stories about the capital in this year's festival, which takes place from May 20 to 28.
The Stories From The City events will see volunteers paired with mentors to help shape their ideas. Already on board are singer songwriter Luan Parle, illustrator Holly Pereira, young playwright Shaun Dunne, poet Kerrie O'Brien, and comedian Kevin Gildea.
Aimee van Wylick, the general manager of the festival told TheJournal.ie that the idea will help people connect with the festival.
"We're looking to be a bit more participative and I think this will help the public connect with the festival.
"We haven't yet commissioned any writers for the festival yet but this is different. Any member of the public is invited to tell their story. We want to hear a lot of stories, we're really keen to get as many responses as possible."
As for the type of story, van Wylick says that's up to you.
"It's very much open. We want people to be as creative as they can be. We're not trying to give any guidelines as yet – we're looking to connect with fans of the festival but also go beyond that.
"Dublin is known as a storyteller's city so it's about the fabric of the city and the people.
"Irish people are storytellers which is not an experience you get everywhere – this is about connection and expression."
The festival is keen to hear from anyone and everyone who would like to share their story in a creative way and reflect on ways in which great writing or reading have played a part in their lives. Individuals or groups are invited to submit an event that they would like to host in their own house or at their work-place in which they tell some part of their story.
Proposals should be submitted by email to stories@ilfdublin.com by 3 April.