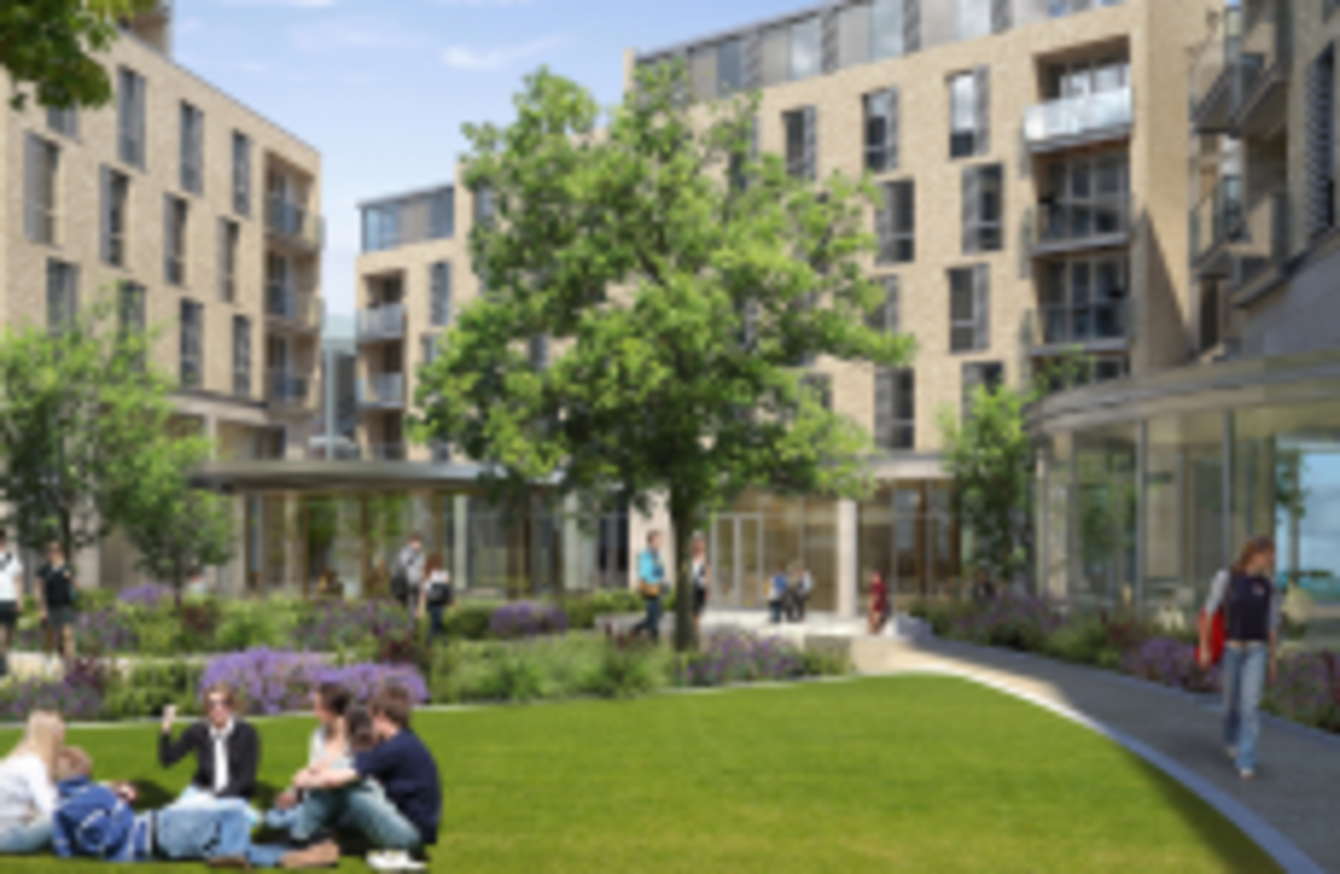 How the student centre on Mill St, Dublin could look
How the student centre on Mill St, Dublin could look
A DUBAI-BASED FIRM plans to build a €41 million student-accommodation centre with 400 beds in Dublin's city centre amid chronic shortages of affordable housing in the capital.
But the project, which is yet to be approved, would not be ready for students to move in for at least another three years.
Global Student Accommodation (GSA), which is headquartered in the gulf city, announced it was going into partnership with Dublin-based The Creedon Group to develop the residential, retail and office complex in the Newmarket area.
GSA Europe chief executive Tim Mitchell said there was a "clear demand" for student accommodation in Dublin which currently wasn't being met and the plans were part of a major investment strategy the company had for the city.
"Our Dublin business plan involves deploying up to €250 million over the next few years, so this project represents an important step for us on that journey," he said.
Third-level students living in Dublin have recently been told they may have to stay in hostels because of massive shortfall in affordable accommodation in the city.
New beds still three years away
GSA would finance and run the student housing, and it expected the site would be ready for people to move in within three years.
It has been building similar properties in other student hubs like London and Tokyo under its Uninest and Urbanest brands.
The consortium said the plan would also deliver "extensive new public realm and landscaping" work at the site in Mill St, Dublin 8 and the refurbishment of a run-down townhouse as a "centrepiece" for the strip.
Creedon Group managing director Martin Creedon said the company had been trying to promote regeneration of Dublin's Newmarket area for years and the student development would be a "significant catalyst" for the district.
READ: Scammers target Irish students desperate for somewhere to live
READ: Bad news for students: rents are up across the country