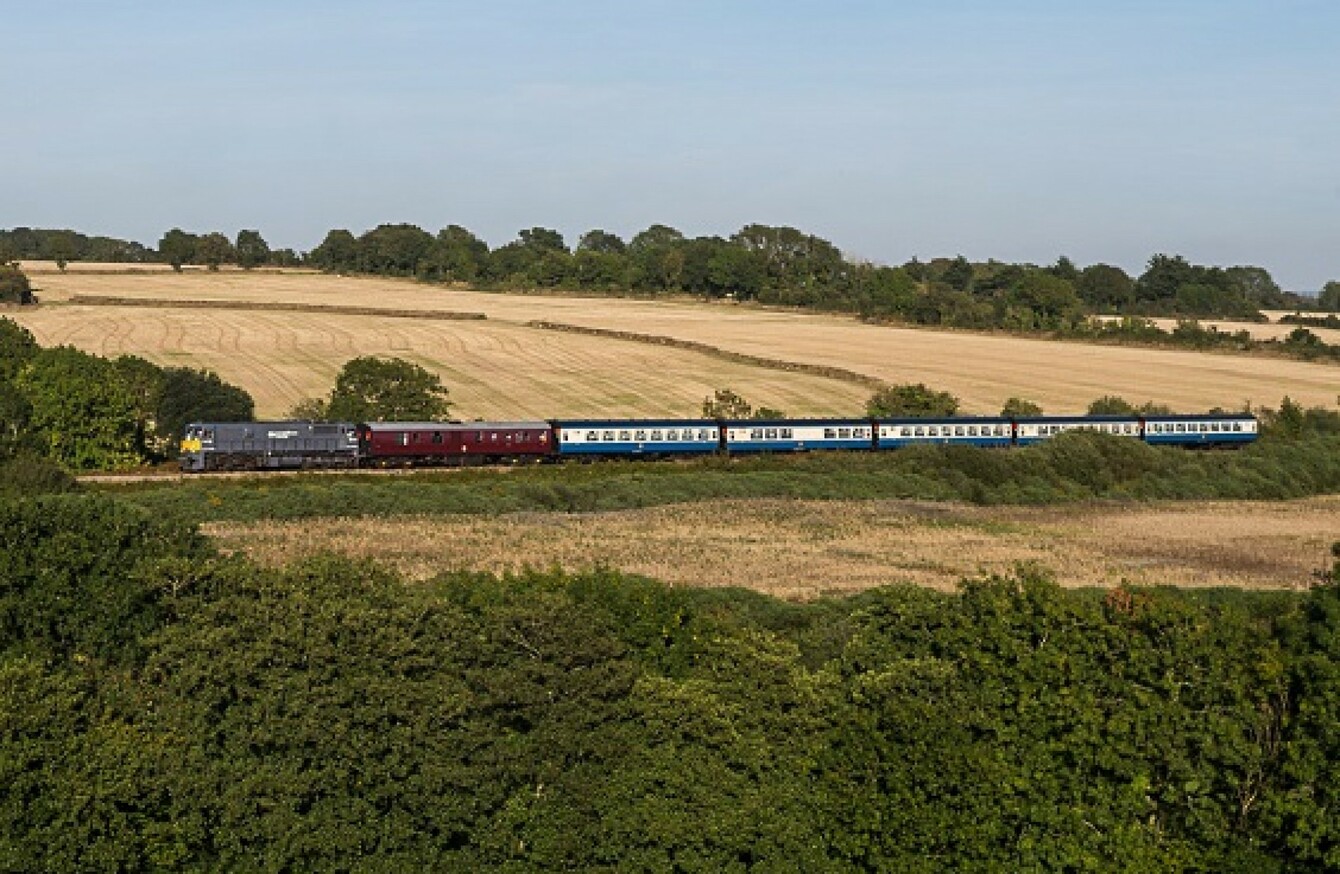 A TRAIN JOURNEY which will carry 50 guests around Ireland will pull out of Dublin today.
At a cost of €5,000 per person, the Emerald Isle Express tour will travel around Ireland on a private, heritage train that has been restored and maintained.
Operated by the Railway Preservation Society of Ireland (RPSI), all staff onboard the five-carriage Emerald Isle Express are volunteers; from the barman to the chef, they are all driven by a passion for trains and the preservation of Ireland's railway heritage.
This is the third year of the tour that takes in some of Ireland's most acclaimed five-star hotels, castles and attractions.
During the journeys, passengers can avail of a full on-board bar.
This trip will take in both Ireland's Ancient East and the Wild Atlantic Way routes. The Emerald Isle Express is organised by Railtours Ireland First Class.
Jim Deegan, Managing Director of Railtours Ireland and the man behind the Emerald Isle Express said the idea isn't an entirely original one.
"People have asked me if I created this five-star rail cruise in response to another luxury rail operator and the answer is unashamedly, yes.
"The big difference between the Emerald Isle Express and similar trips is that our guests don't sleep on the train but instead, enjoy the luxury of five-star hotels and castles.
"The chance to stay in an historic, Irish castle such as Dromoland really appeals to our international guests."
The Railway Preservation Society of Ireland is a charity that is fully managed and supported by volunteers. All fees, including those paid by Railtours Ireland First Class go towards Ireland's railway heritage.