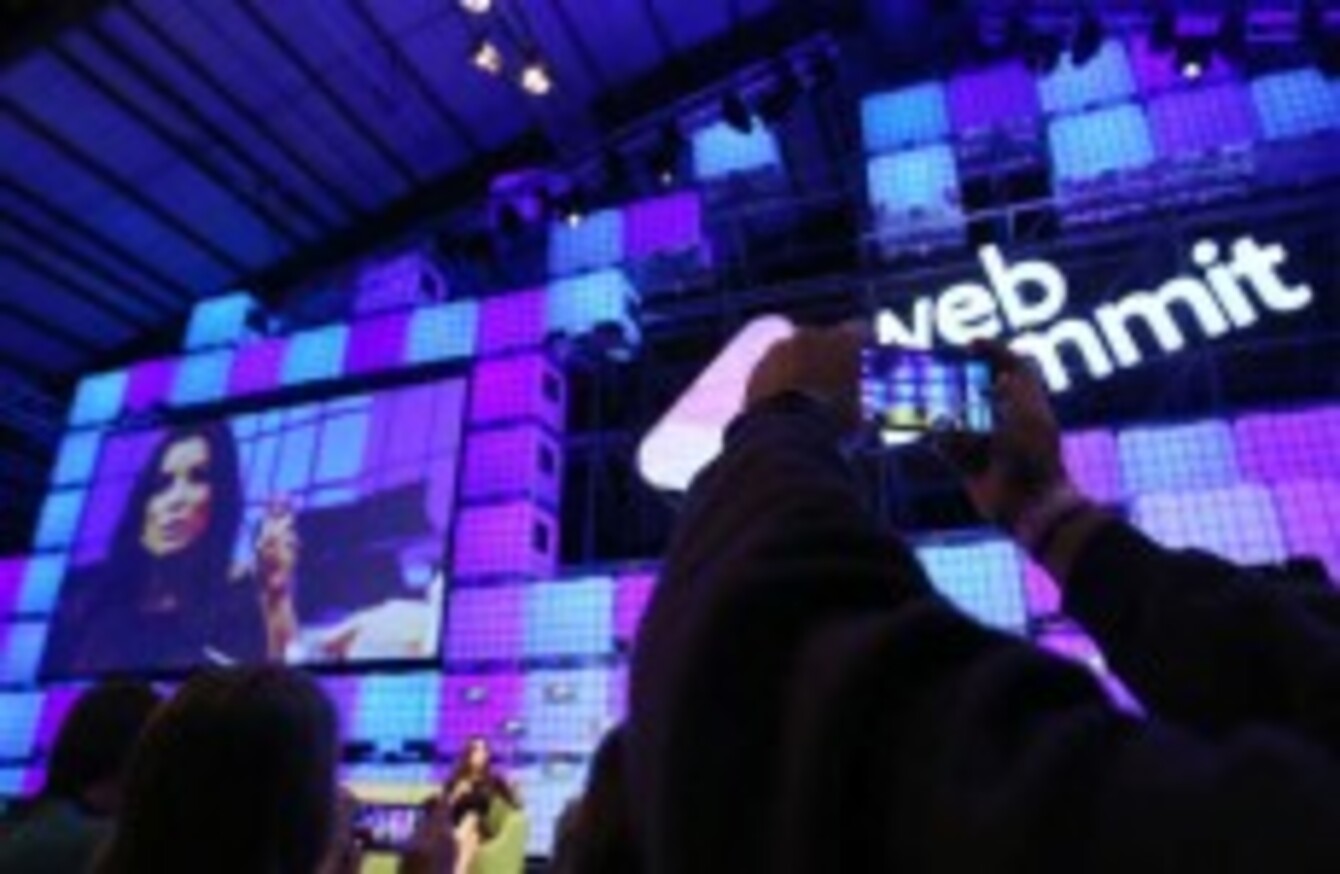 Image: Sam Boal/Photocall Ireland
Image: Sam Boal/Photocall Ireland
EUROPE'S LARGEST TECH event is having WiFi trouble.
Dublin's Web Summit is being held in the RDS and there are reports that the WiFi has been very slow for the entire day.
CEO of the Web Summit, Paddy Cosgrave, says technicians are working on the problems.
However, management at the RDS are defending their technical setup stating that:
There was a disruption of approximately 25 minutes this morning associated with firewalls servicing the network.
"This was resolved by the RDS technical team on site who are supporting this world class event."
At one stage a show of hands was needed to try and ascertain how many people were still affected:
The Summit brings together innovators in online technologies together from all over the world.
Cosgrave apologised twice about the poor WiFi to the 22,000 visitors.
CEO of the RDS, Michael Duffy, said:
The wifi has successfully responded to the exceptional demands placed on it. This is an unprecedented wifi density compared to similar European tech events.
"In an event of this complexity and scale, variations in wifi coverage can arise due to the unprecedented user density and the specific nature of wifi technology and devices."
Over 16,000 devices were connected to the WiFi at the RDS today but some people reckon this is still just plain embarrassing:
While some used the connection problems as a chance to get in some puns with actress, Eva Longoria, speaking at the tech event:
Duffy added that, "We will continue our efforts to optimise wifi connectivity in the areas of highest density and are working with the Web Summit to ensure the best possible experience in a highly demanding environment."
Fingers crossed for day two tomorrow!