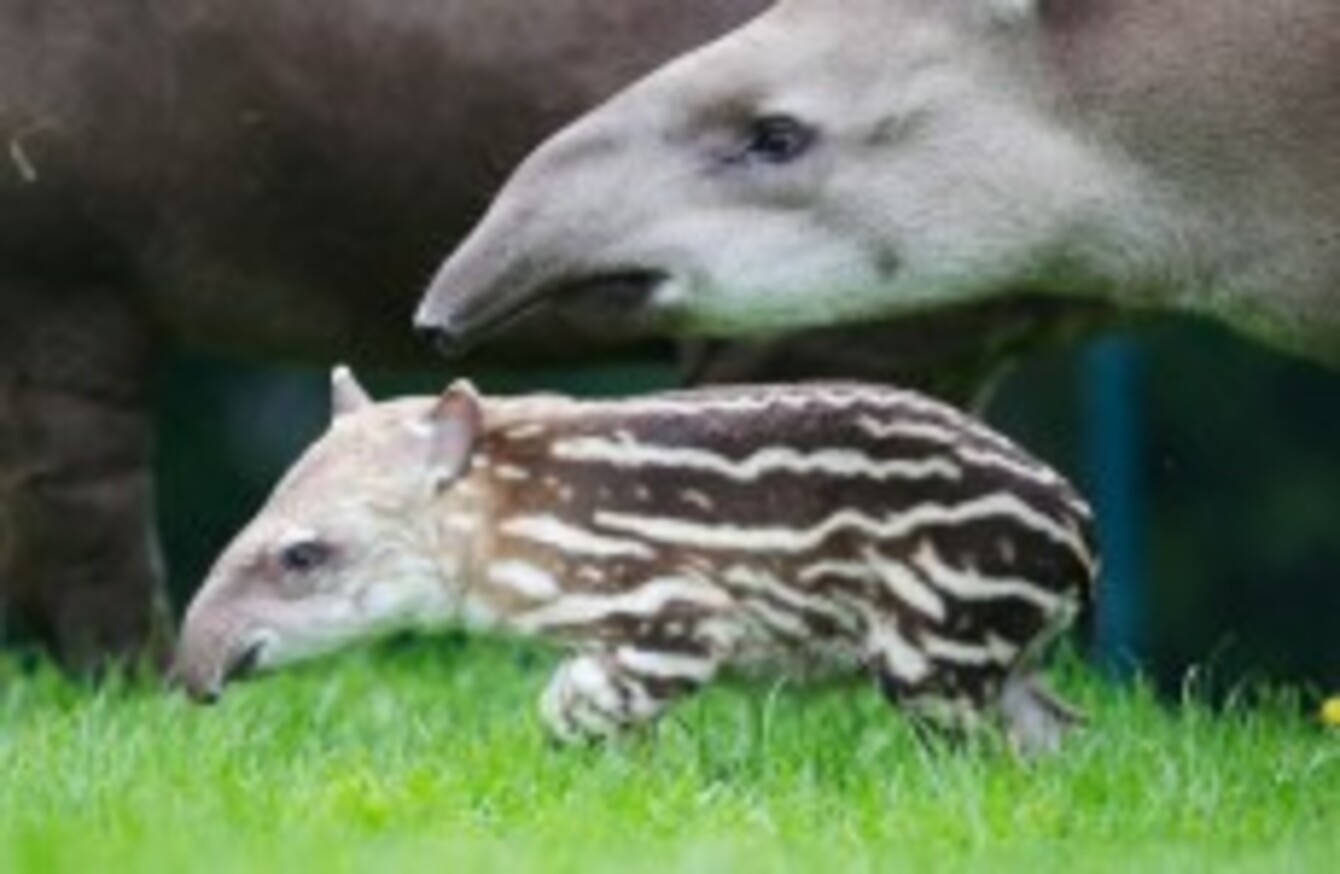 Rio, the tapir at the centre of the attack, with her calf in July.
Rio, the tapir at the centre of the attack, with her calf in July.
DUBLIN ZOO HAS agreed to donate €5,000 to charity so no conviction will be recorded over a tapir attack on a toddler and her mother last year.
The-two-year old girl needed surgery after being mauled by a Brazilian Tapir last August.
The Zoo pleaded guilty to failing to implement the most recent risk assessment - which recommended that visitors should not have access to the tapir enclosure – at Dublin District Court this afternoon.
It's to make a charitable donation of €2,500 to LauraLynn Children's Hospice and €2,500 to The Jack and Jill Foundation prior to the return date (December 8) on the basis of no conviction being recorded.
Investigation 
The Health and Safety Authority (HSA) carried out an investigation after the incident.
A separate health and safely investigation was also carried out by an external agency appointed by Dublin Zoo.
Changes have been made to the tapir enclosure including a second perimeter fence being installed and all gates altered so staff can operate them externally.
An additional external health and safety consultant has been appointed to ensure best practice is implemented across all aspects of health and safety in Dublin Zoo.
The Zoo says it will continuously review its safety procedures and policies to ensure best practice is in place.