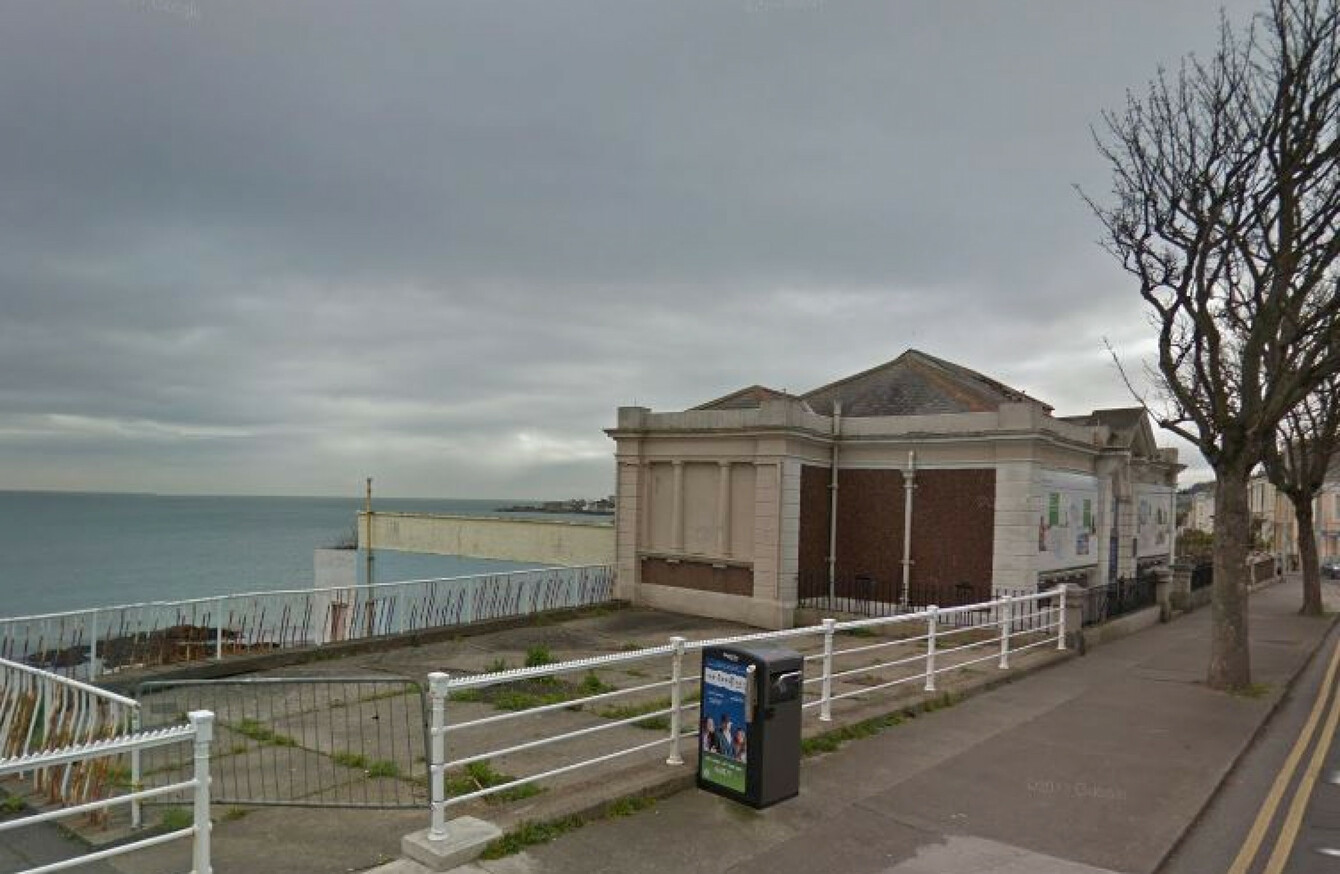 The baths.
Image: Google Maps
The baths.
Image: Google Maps
DEVELOPMENT ON DUN Laoghaire baths will begin in the coming weeks after contracts on the project were signed.
The baths have been derelict for over 20 years and Dun Laoghaire-Rathdown County Council (DLR) hopes the project will transform the seafront in the town.
The new Dún Laoghaire Baths, which has been designed by DLR's Architects' Department, will see a new public café linked to an outdoor terrace with views over Dublin Bay, along with studio workspaces for artists and new life guard facilities.
A new jetty and changing areas will provide access to the water's edge for swimmers and landing points for canoes, kayaks and other water sports equipment.
It's envisaged the development will take around 22 months to complete and will open to the public in the spring of 2020, the council says.
"The new Dún Laoghaire Baths will be a long-term, public amenity for the area and county. It will provide not only a connection between Newtownsmith and the People's Park, but will also link the town of Dún Laoghaire with its seafront. The project will breathe new life into the seafront and will attract more visitors to Dún Laoghaire town."
Contracts were signed today between dlr and the joint venture of SIAC and Mantovani Group.
Speaking at the contract signing, Cathaoirleach of DLR, Councillor Tom Murphy, said:
"This is a very exciting time for the county of Dún Laoghaire-Rathdown. The Dún Laoghaire Baths is a renowned landmark in Dún Laoghaire town and the development of the Baths site represents a significant long-term investment in this public facility for residents and visitors to our county."
The €10 million project has been part funded by the European Regional Development Fund.