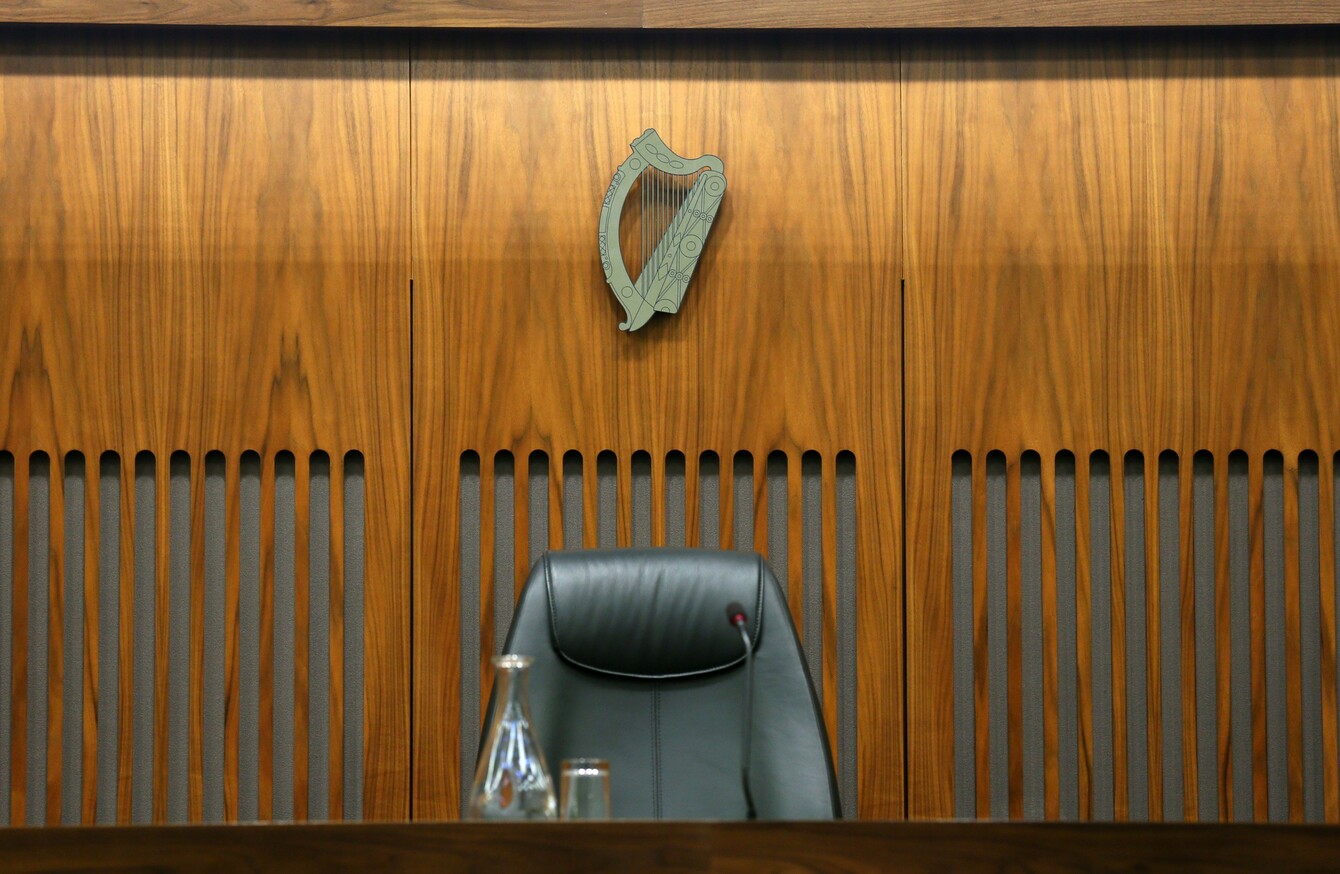 Image: Laura Hutton/Photocall Ireland
Image: Laura Hutton/Photocall Ireland
NOTORIOUS CRIMINAL BROTHERS Wayne and John Dundon have "drip fed" information out to the State about their upcoming appeals against conviction, prosecutors have claimed.
Wayne Dundon (37) of Lenihan Avenue, Ballinacurra Weston, was found guilty by the Special Criminal Court in 2012 of threatening Alice Collins that he would kill or cause serious harm to her sons Gareth Collins and Jimmy Collins at Hyde Avenue, Limerick on 30 September 2010.
The non-jury court also found him guilty of the intimidation of potential prosecution witnesses Alice and April Collins with the intention of obstructing the course of justice on the same occasion.
The three judge Special Criminal Court sentenced him to six years imprisonment on 18 April 2012.
Wayne's younger brother John (33), with an address at Hyde Road, Limerick had also been found guilty of threatening to kill April Collins at Hyde Road on the weekend of April 3rd and 4th 2011. He was jailed for five-and-a-half years.
Appeal
The brothers, who had denied the charges, were due to move appeals against their convictions in the Court of Appeal this Thursday, 17 December.
However, the three-judge court adjourned all matters this afternoon on foot of submissions from Shane Costelloe SC, for the Director of Public Prosecutions.
Mr Costelloe said the DPP were being "drip fed pieces of information" by the Dundons and their lawyers in respect of applications to add additional grounds of appeal.
Mr Costelloe said they were convicted in 2012 and appeals were lodged by both men within time but matters had "dragged to a halt" simply because both applicants indicated they wished to bring further grounds of appeal.
He said the Court of Appeal's predecessor, the Court of Criminal Appeal, had "entertained" that application.
Ultimately on foot of an application by the DPP, Mr Costelloe said matters were brought to a head.
Deadline
The Court of Appeal set a deadline of December 1 for Wayne Dundon to file a notice of motion seeking permission to add further grounds and on the morning of the first of December, Mr Costelloe said, his side got a lengthy notice of motion setting out the basis on which Wayne Dundon wished to add two new grounds.
Mr Costello said he had been informed by Wayne Dundon's lawyers this morning that in addition further submissions were going to be made in support of those grounds and "we haven't even seen them".
Mr Costello said the additional grounds were substantial. They would take time to deal with and it was possible that the motion simply could not be dealt with on the day of the hearing.
He said his side had done everything they could. It was a "grossly unsatisfactory" situation that the DPP had found itself in and "really not good enough".
"We're getting drip fed pieces of information," he said.
Mr Justice Garrett Sheehan, who had been hearing another case along with Mr Justice Alan Mahon and Mr Justice John Edwards, said the court would take all matters out of the list on Thursday including the brothers' appeals against conviction.
Lawyers for all parties were on notice.
#Open journalism No news is bad news Support The Journal

Your contributions will help us continue to deliver the stories that are important to you

Support us now
Another trial 
The court heard that difficulties had been compounded for Wayne Dundon because another trial had taken place in the intervening period which was of relevance to his appeal.
In June, the Court of Appeal stated that it would not review Wayne Dundon's prison sentence for making threats to kill and intimidating witnesses despite an appeal by prosecutors that his six year sentence was "unduly lenient".
The court was due to give reasons for its decision on Thursday but this matter was also taken out of the list.
Wayne Dundon is also currently serving a life sentence for the murder of innocent businessman Roy Collins in Limerick, on April 9, 2009.
He had pleaded not guilty to the murder of Mr Collins along with his co-accused Nathan Killeen (25), of Hyde Road, Prospect, Limerick but the non-jury Special Criminal Court found them both guilty and gave them mandatory terms of life imprisonment.
Mr Collins' father, Steve Collins, was believed to have been the intended target due to his involvement in a previous successful prosecution against Wayne Dundon.
Comments have been closed as the article concerns active legal proceedings.