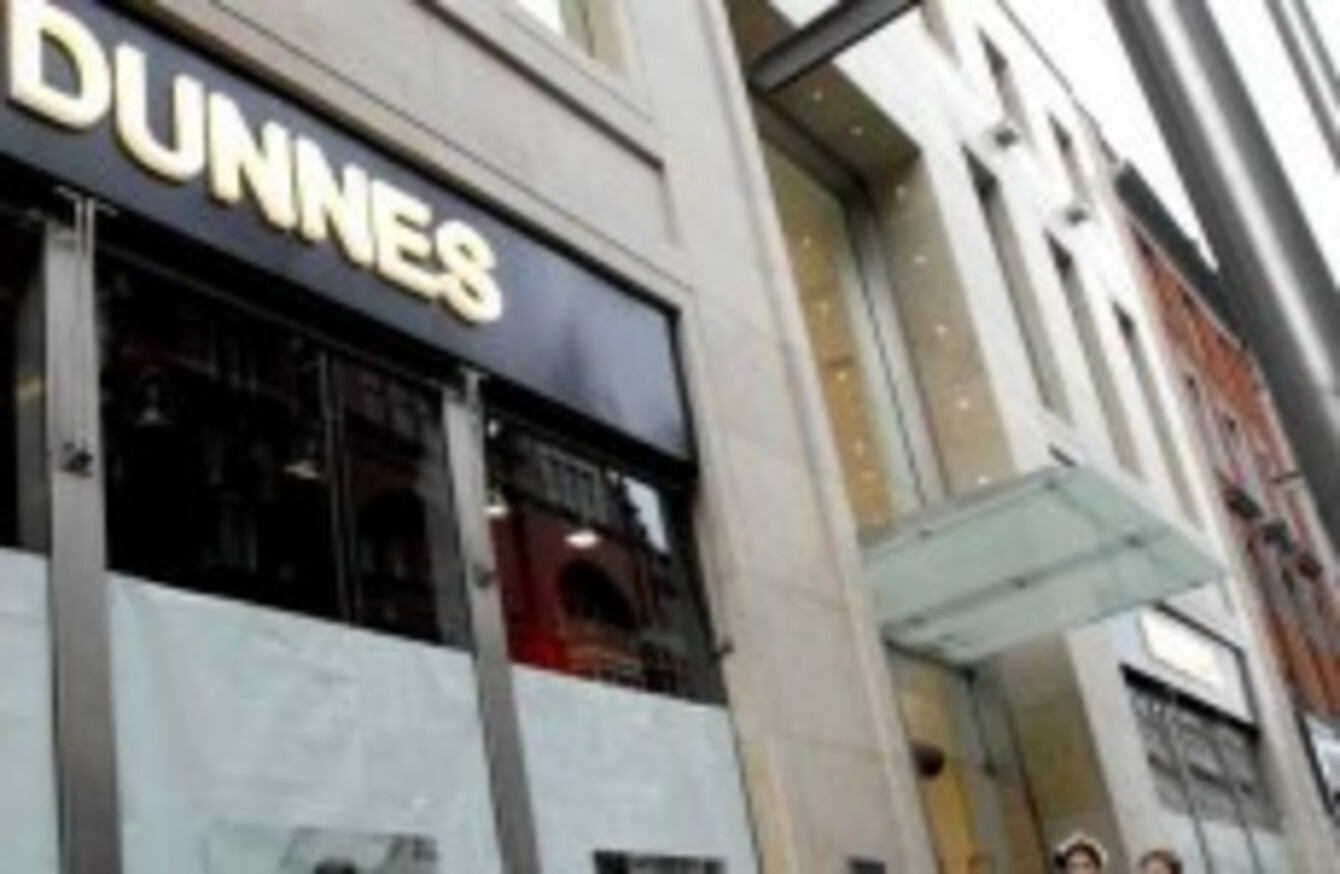 Image: Photocall Ireland!
Image: Photocall Ireland!
DUNNES STORES WORKERS are set to go ahead with strike action over work and pay conditions.
Members of Mandate Trade Union today voted with a majority of more than two thirds in favour of the industrial action.
The union has said that a national strike committee will be convening next Tuesday to determine the type of industrial action that will be taken and the dates it will go ahead.
"None of us want to go on strike"
Speaking about the decision for the action to go ahead, Dunnes Stores worker Cathy McLoughlin, said, "Our employer continues to refuse entering into discussions with us through our union, and they won't even go to the Labour Court to address our issues."
None of us want to go on strike because we really can't afford it, but what other option have we got? Our employer can stop the strike by simply agreeing to meet our Union and we don't feel that's an unreasonable request.
Conditions 
Dunnes Stores workers have been involved in a dispute with their employer over a number of issues inluding:
The implementation of banded-hour contracts
Fair pay for workers
A review of the use of temporary contracts of employment
The right of representation for Dunnes Stores workers
Representatives from Mandate have said they are aiming for equal conditions that exist in other retail outlets like Tesco, Penneys and Supervalu.
Dunnes has 112 branches across the Republic of Ireland with more than 10,000 workers – 4,000 of which are represented by the union.
This action follows attempts to meet with the retailer in the Labour Court.
Dunnes Stores has been contacted for comment.