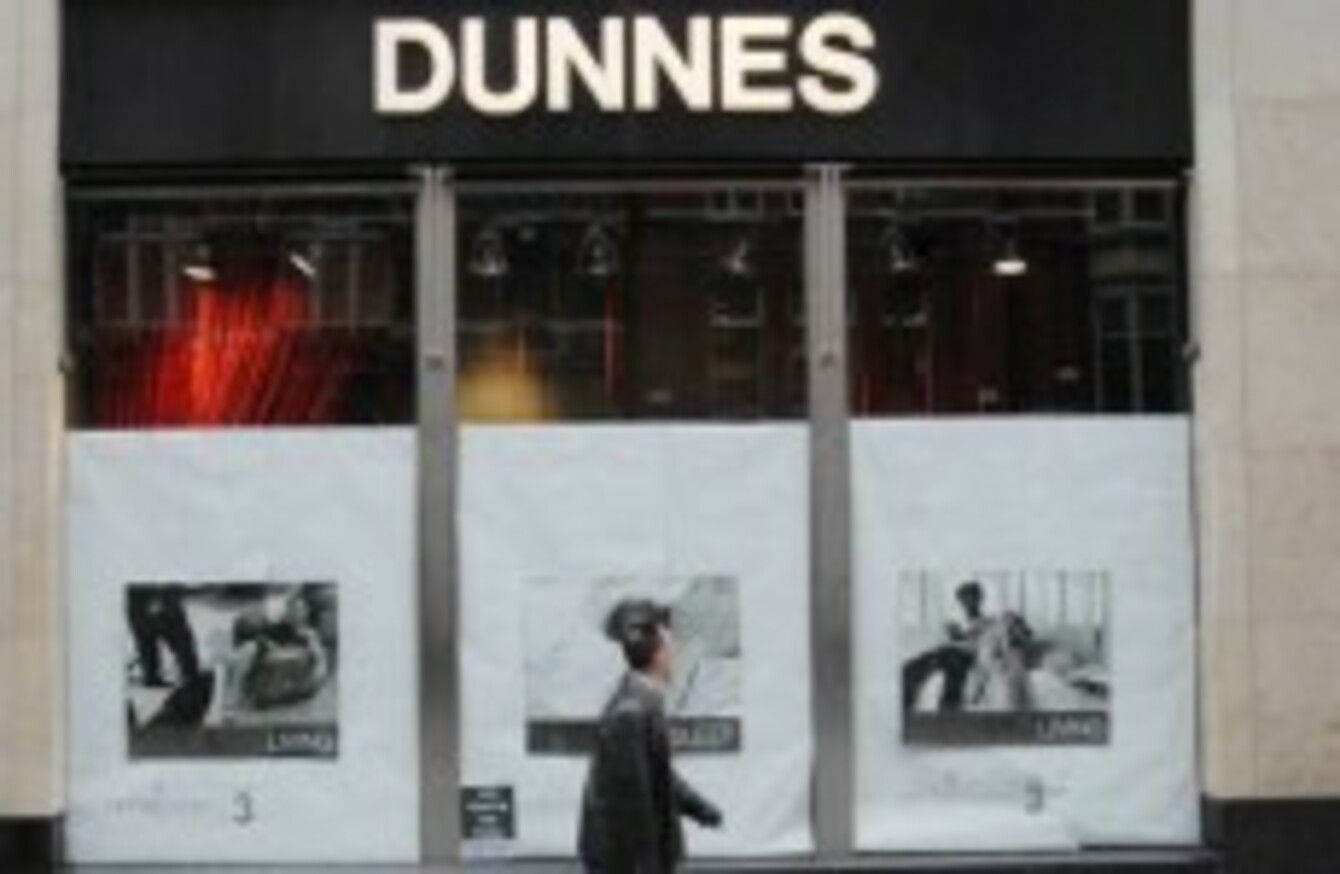 Image: Photocall Ireland!
Image: Photocall Ireland!
A SURVEY OF Dunnes Stores employees has found widespread dissatisfaction with their treatment by the company.
The survey, which has been carried out by Mandate Trade Union, asked over 1,300 employees about their views on conditions within the store.
Of those asked, 76% said they were on part-time flexible contracts, with 98% saying they wished for more stable working hours.
Results 
It was also found that 85% of members felt that insecurity around hours and rostering is used as a method of control over workers, while 88% felt that hours are distributed unfairly.
Of the respondents, 98% wished for the company to respect their right to union representation – with 88% of workers feeling they are not treated with dignity and respect in the workplace.
The survey also found that 89% believed it was commonplace for new staff on lower rates to receive more hours than established staff on better terms.
Christmas card
The workers are today set to deliver an oversized Christmas card to their company headquarters on George Street in the centre of Dublin; the action is aimed at highlighting demands over working conditions.
The card will carry a message asking Dunnes to "Make Christmas for your workers" by fulfilling the conditions laid out by the trade union.
Speaking about the action, Dunnes worker Muireann Dalton, said:
We're delivering this festive Christmas card to senior management on behalf of the thousands of Dunnes workers like us who want real changes in how we are treated by our company.
There are 112 branches of Dunnes Stores across the Republic of Ireland with over 10,000 workers. Mandate Trade Union represents more than 4,000 workers at the company. 
The Union has stated that strike action could be imminent if Dunnes fails to meet the workers' demands.
Earlier in the year, the company failed to appear before the Labour Court to address issues relating to workers' pay and conditions.
Payments
There was also some confusion about payment of wages from the company this morning, with delays in payment for some workers.
A representative for Mandate Trade Union said that the company is putting this down to difficulties with the banks – and that it is thought the problem will be resolved quickly.
- Dunnes Stores has been contacted and their response is pending at this time.