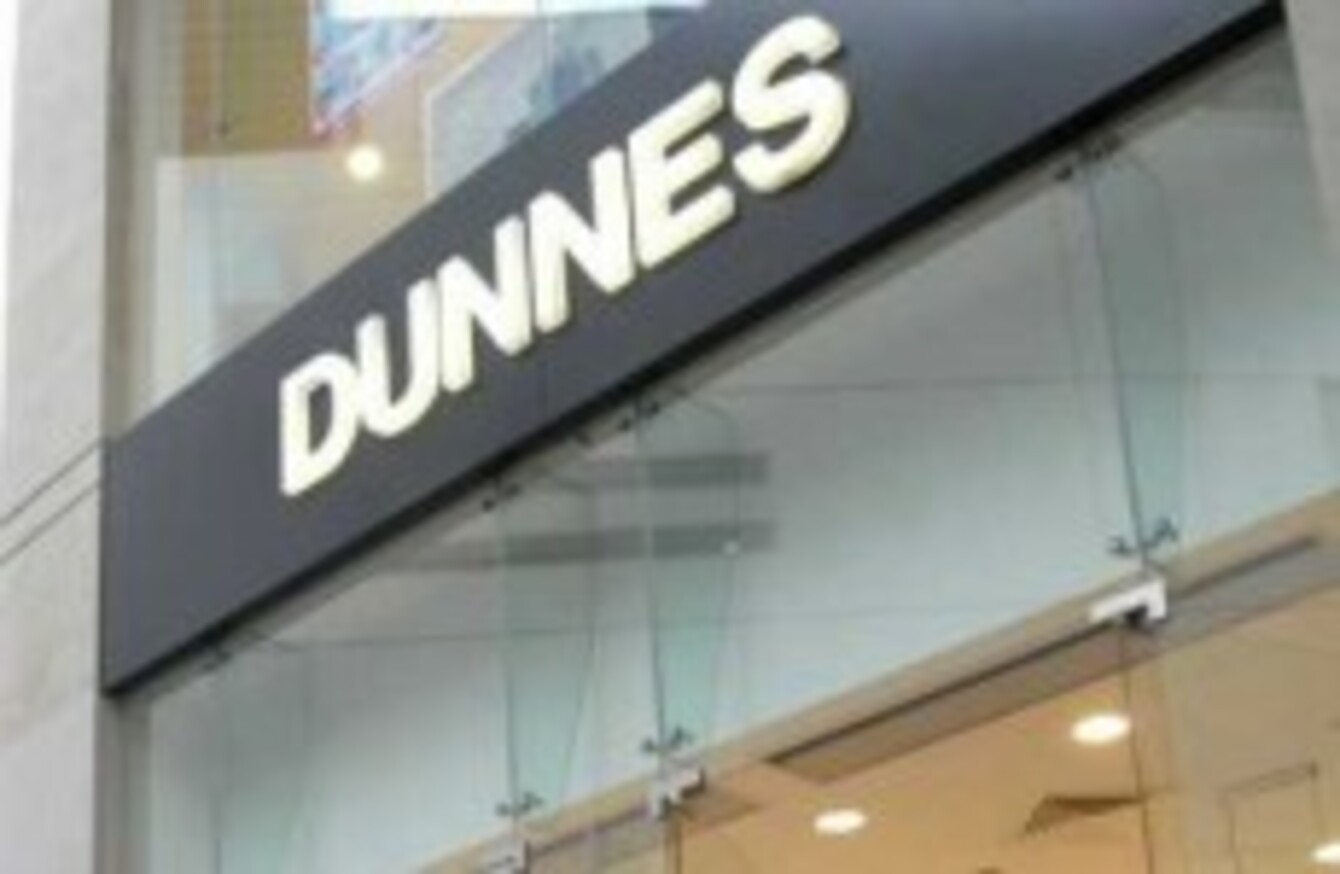 Image: Sasko Lazarov via Photocall Ireland
Image: Sasko Lazarov via Photocall Ireland
DUNNES STORES WORKERS plan to go on strike on Holy Thursday over work and pay conditions.
Members of Mandate Trade Union have agreed on an all out stoppage across the 107 stores it has members in on April 2.
This will be the second biggest private sector strike in two decades.
Gerry Light from Mandate made the announcement this afternoon. He said, "This dispute is entirely avoidable.
"Dunnes Stores management now have three weeks to engage with the union to deal with all of the issues."
More than two thirds of Mandate members voted in favour of the industrial action on Friday. It followed attempts to meet with the retailer in the Labour Court.
Light said that Dunnes Stores management have not been in touch since the ballot result.
He also added that a considerable number of Dunnes workers have become members of the union in the past few weeks.
'Workers want decency' 
Dunnes Stores workers are striking over a number of issues, including:
The implementation of banded-hour contracts
Fair pay for workers
A review of the use of temporary contracts of employment
The right of representation for Dunnes Stores workers
Dunnes Stores worker Muireann Dalton who works in the Newtownmountkennedy store told TheJournal.ie:
"We have nothing to lose. I'm on a flexi contract…so I'm in between 15 and 38 hours a week.
"I don't care what the consequences are. I think it's better to stand up and be counted and try and get the proper contracts for everyone in the stores rather than do nothing.
You don't know what hours you're doing week to week so it affects childcare, it affects loans, you can't get a mortgage…it affects everything in your everyday life because you don't know what you're going to earn.
A previous Dunnes worker who now works for Mandate, Karen Wall said:
"We need this company to come to the table and talk to the union about these issues – issues which are not prevalent in other companies.
Workers in Dunnes Stores want decency and want to be able to earn a decent living. So it's very important that Dunnes Stores take a message from today that the workers are taking action because they have no alternative.
Dunnes has 112 branches across the Republic of Ireland with more than 10,000 workers – 5,100 of which are represented by the union. A further 300 workers are members of SIPTU.
Light said, "We are very confident this will be a successful dispute. We anticipate it will be fully supported by the workers who are not members of Mandate."
He also added that the strike has the potential to escalate further.