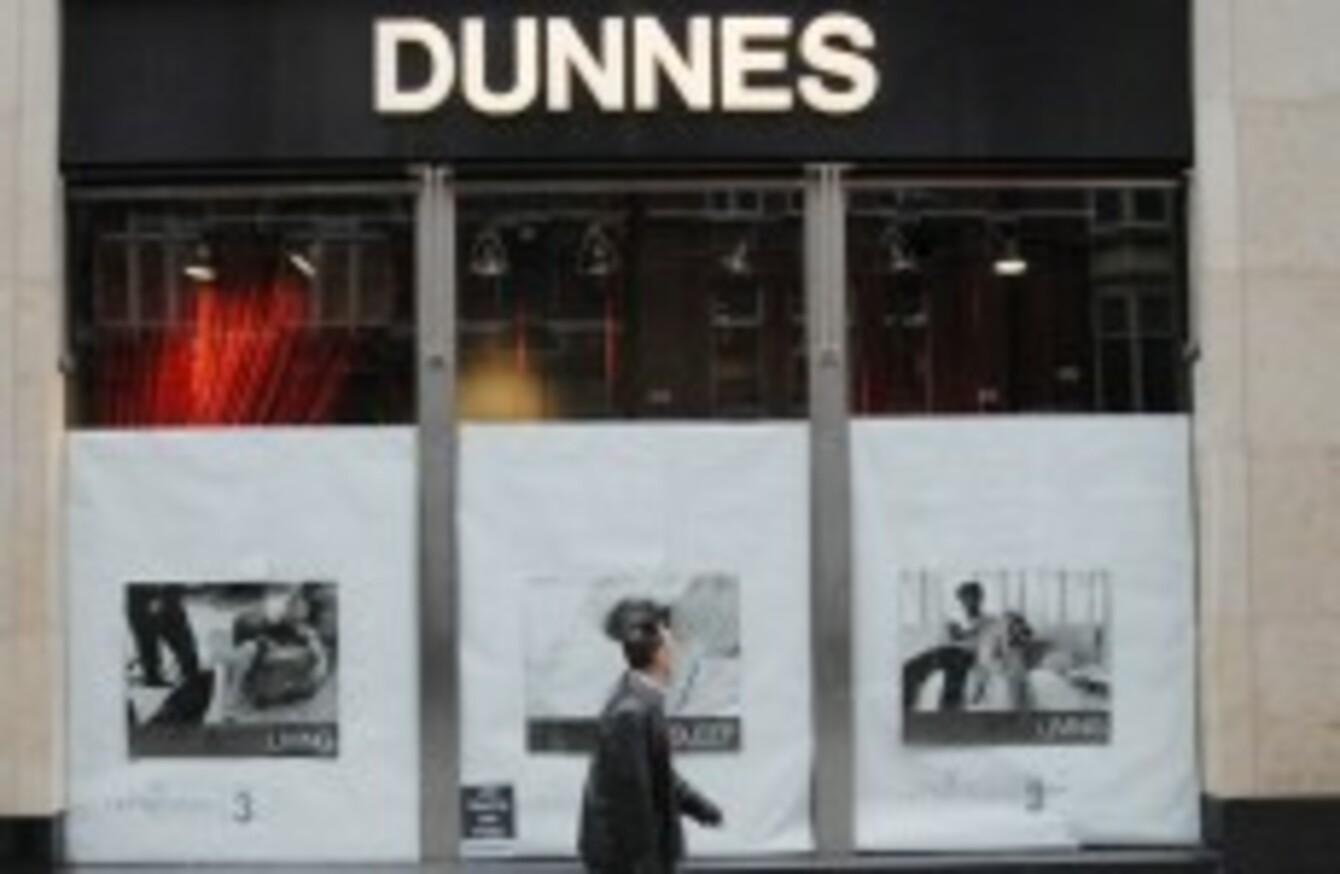 Image: Sasko Lazarov/Photocall Ireland
Image: Sasko Lazarov/Photocall Ireland
DUNNES STORES IS offering 20% off everything in its online store, exclusively today, as thousands of its workers picket outside 107 of the chain's stores.
Members of Mandate Trade Union, which represents just over half of Dunnes Stores' 10,000 workers, will be holding demonstrations that cover the all trading hours, as well as being present at some delivery entrances.
Dunnes has 112 branches across the Republic of Ireland – 5,100 of their 10,000-plus employees are represented by Mandate. A further 300 workers are members of Siptu.
This morning, the retailer tweeted an offer to customers that would allow them to avoid passing physical pickets – an exclusive online discount:
It has not gone down well with Twitter users. One branded the tweet "disgusting", another said it was "embarrassing, and several others said they would not be crossing any picket.
Contracts, fair pay and representation
Workers are striking over a number of issues, including:
The implementation of banded-hour contracts
Fair pay for workers
A review of the use of temporary contracts of employment
The right of representation for workers
Gerry Light, Mandate Assistant General Secretary, said the strike was "entirely avoidable", but Dunnes Stores has failed to engage with employees over their concerns.
Light said the mood among workers is "very determined," but also "apprehensive".
He claimed staff on temporary contracts have been told their employment will not be renewed if they take part in today's industrial action.
Light said Dunnes has created "a very precarious working environment" for many of its employees, who do not know their hours from one week to the next.
We would hope the general public will not pass the picket line. This dispute is important, it needs to go beyond the one-day picket.
'Shop here as normal'
Images have emerged online of notes urging customers to ignore the pickets and continue to shop at the stores. Users claim they are tacked up at their local Dunnes Stories branch.
Jimmy Kelly, Unite Regional Secretary, urged its members to respect the picket.
The cause of Dunnes Stores' workers is the cause of workers throughout Ireland. Management has consistently refused to sit down with the workers and their trade union … This strike is important to all of us who believe that workers should be respected.
The company did not respond to a request for comment. In October, it failed to turn up to a Labour Court hearing over workers' pay and conditions.
Dáil discussion
Fianna Fáil leader Micheál Martin raised the strike in the Dáil yesterday afternoon.
He said  it is "about simple abuse of power" and "something [workers] don't want to do, but they are forced to do".
Martin said employees can't get mortgages or even car loans due to the uncertainty they face over hours and wages. He noted that 76% of Dunnes' workforce are on part-time flexible contracts.
Enda Kenny said workers have been "loyal" and "need to be told by their employers what the week ahead holds, what the month ahead holds".
It's not for me in the position that I occupy to say whether a strike should take place or not.
The Taoiseach noted that strikes over similar issues in other companies were called off after a last-minute agreement was reached.
"I hope the strike doesn't go ahead," he added.
Sinn Féin leader Gerry Adams said Dunnes' workers "have been left with no option but to engage in industrial action in an effort to secure fair pay and secure hours".
Adams and Sinn Féin MEP Lynn Boylan will join the workers on their picket at Stephen's Green, Dublin.
Jack Wall, chair of the Labour parliamentary party, said what the workers are looking for "is perfectly reasonable: certainty on how many hours they are working, the right to be represented by their union, and decent job security".
- Additional reporting by Michelle Hennessy.