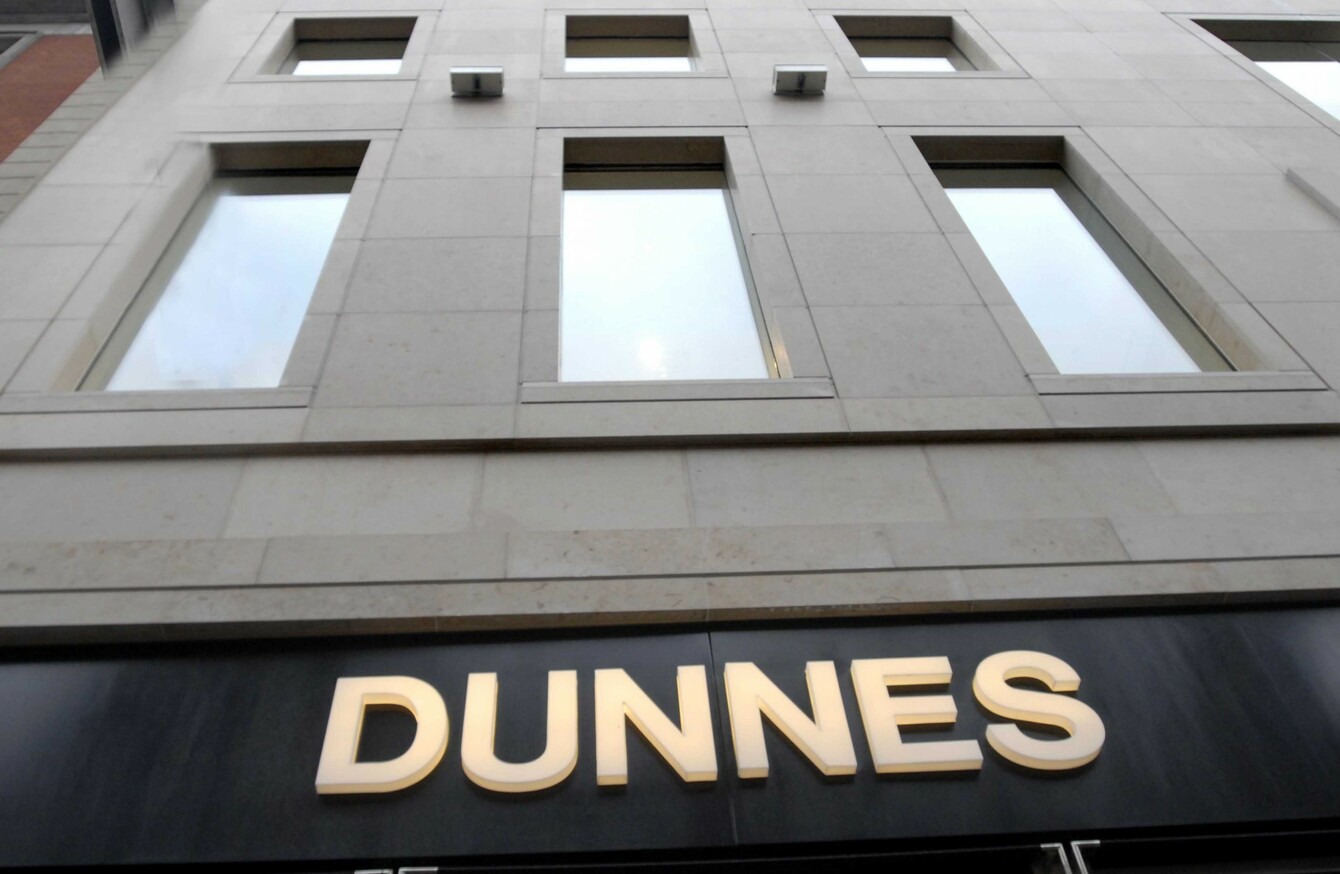 Image: RollingNews.ie
Image: RollingNews.ie
A WOMAN HAS been awarded €9,330 after a tribunal found she had been unfairly dismissed from her job at a Dunnes Stores in Bishopstown, Co Cork.
The woman had worked for the company for almost ten years and had been a shop steward for nearly nine of those years. In January 2014, a store manager discovered she had told another employee, in an email sent through another colleague, to slow down his work rate.
A number of meetings were held as part of an investigation by management. The tribunal found that in the course of this investigation, the manager in charge of it did not give the woman sufficient notice, did not furnish her with all relevant statements and had not invited her to have a representative or witness present.
Prior to investigating this issue the store manager had been involved in a dispute with the claimant in her capacity as a trade union shop steward over car parking facilities for staff during the Christmas period. She had also brought applications against the store every year about her Christmas hours and won.
The woman's representative acknowledged that the woman had sent the email.
The employee who was told to slow down claimed it was suggested that working extra hours at a slower pace would lead to extra pay for him and others. However the woman claimed she was concerned about her colleague and had heard he was losing weight.
The tribunal heard the woman had not succeeded in getting new employment since her dismissal.
It was felt by the tribunal that the company's procedures had been "flawed from the beginning" and noted that the woman did not have a witness during some meetings. It also noted that she had admitted to sending the email and that it would not happen again.
Though the tribunal said she had "a major contribution to her dismissal", it found her dismissal for gross midconduct was unfair. She was awarded a total of €9, 133.