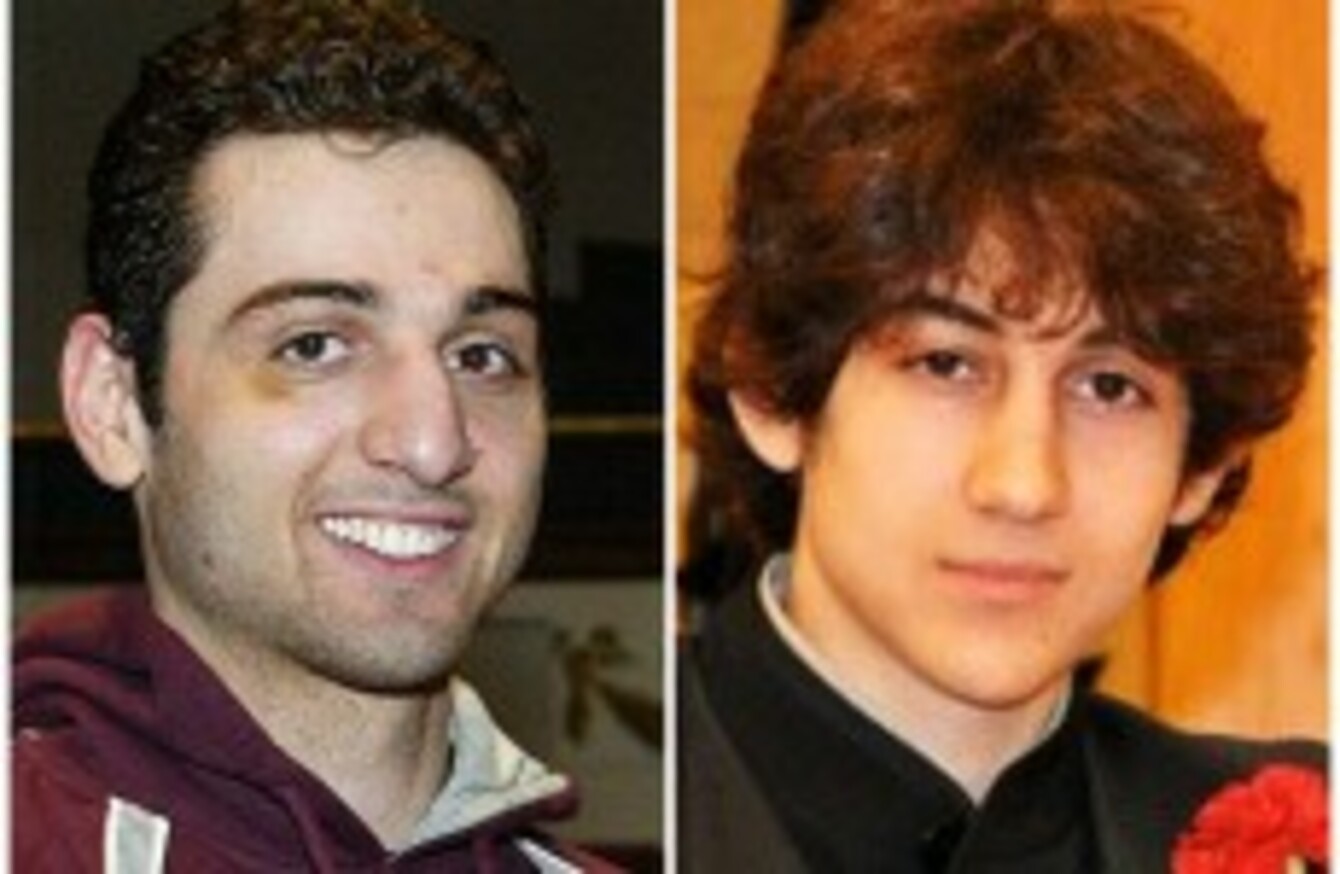 Undated photographs of Tamerlan (left) and Dzhokhar Tsarnaev
Image: AP Photo/The Lowell Sun & Robin Young/File
Undated photographs of Tamerlan (left) and Dzhokhar Tsarnaev
Image: AP Photo/The Lowell Sun & Robin Young/File
BOSTON BOMBING SUSPECT Dzhokhar Tsarnaev wrote a note before his capture in which he called the victims "collateral damage" for US action in Afghanistan and Iraq, local media reported today.
"When you attack one Muslim, you attack all Muslims," Tsarnaev also scribbled on the inside wall of the boat where he hid from police during a massive manhunt in the days after the 15 April blasts, according to CBS News.
The twin explosions near the finish line killed three people and wounded more than 260.
Citing unnamed sources, CBS News said the note claimed the bombings were payback for US military action in Afghanistan and Iraq and referred to the victims as "collateral damage."
Dzhokhar also said he did not mourn the death of his older brother Tamerlan, killed in a shootout with police, saying he was a martyr, the broadcaster said.
Federal prosecutors have charged Dzhokhar with using and conspiring to use a weapon of mass destruction, as well as the malicious destruction of property by means of deadly explosives.
He faces the death penalty if found guilty.