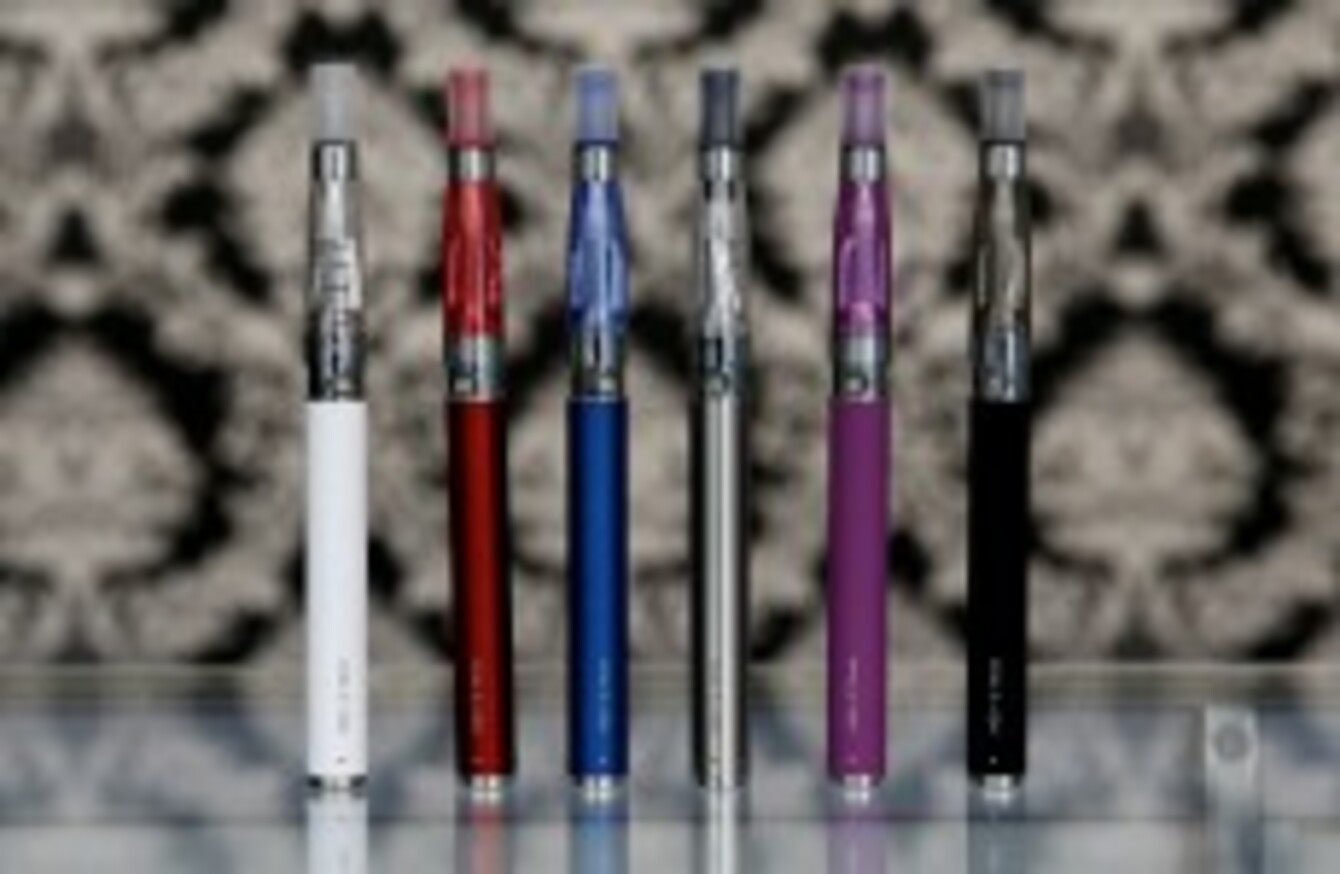 There are about 90 varieties of e-cigarettes on the market.
Image: AP/Press Association Images
There are about 90 varieties of e-cigarettes on the market.
Image: AP/Press Association Images
E-CIGARETTES WILL BE banned at all HSE smoke-free campuses and all HSE buildings from next week.
Dr Stephanie O'Keeffe, the HSE's National Director of Health and Wellbeing, said the decision had been taken as there is not enough proven information about the products.
Currently, there are about 90 different varieties on the market and patients are "not quite sure" what they are digesting, she told Morning Ireland.
"The best thing you can do for your health is to actually quit smoking," she continued. "We know that if people use nicotine replacement therapies…they will double their chances of quitting."
Availing of free sessions with smoking cessation officers around the country also double smokers' chances of quitting.
O'Keeffe added that the HSE cannot recommend products, such as e-cigarettes, as a mechanism for quitting as they are not yet proven.
"The HSE can only recommend safe and effective products and strategies for quitting smoking, and there currently is no conclusive evidence that e-cigarettes are safe for long-term use, or are effective as a smoking cessation aid," she added in a statement. 
While we will keep this evidence under ongoing review, the e-cigarettes ban is being introduced as e-cigarettes pose a challenge to smoke-free campus enforcement and come with safety concerns for a healthcare environment.
She also noted that the use of e-cigarettes on hospital campuses – by patients, staff and visitors – was causing problems for the implementation of the smoke-free policies.
"It is confusing," she explained.
The ban will be put in place from 1 May.
Under the HSE's Tobacco Free Campus Policy, it is planned that smoking by employees, service users, visitors and any other parties will be prohibited within all HSE campuses by 2015.
Currently, the ban is in effect in 94 per cent of hospitals.