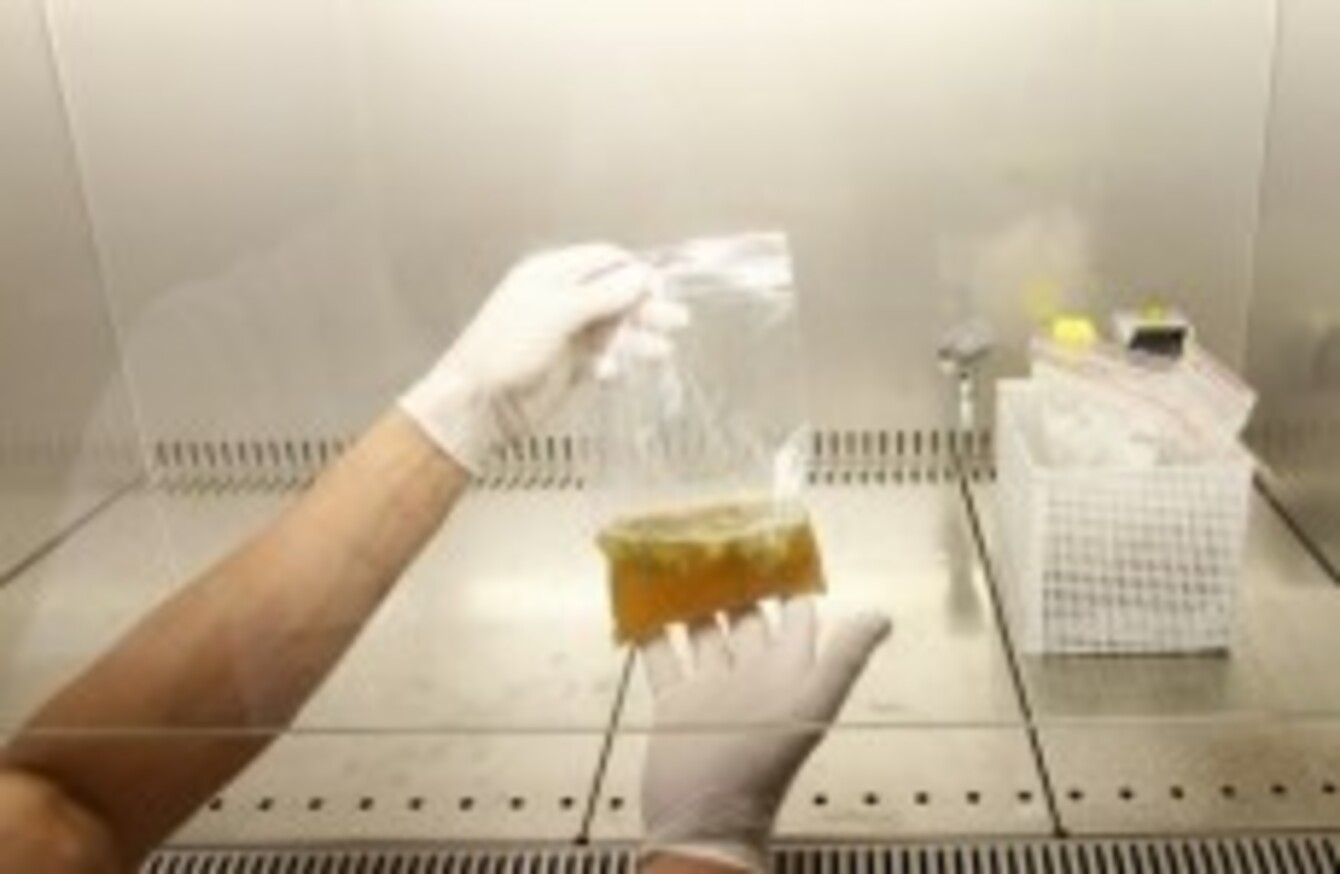 Chief of the laboratory in research into the Escherichia Coli bacterium at the Brno research institute Pavel Alexa displays a sample of vegetable ready for for a molecular biological test in Brno, Czech Republic
Image: Petr David Josek/AP/Press Association Images
Chief of the laboratory in research into the Escherichia Coli bacterium at the Brno research institute Pavel Alexa displays a sample of vegetable ready for for a molecular biological test in Brno, Czech Republic
Image: Petr David Josek/AP/Press Association Images
A SENIOR MICROBIOLOGIST has told RTE that the new strain of E.coli, which has killed 18 people to date, will inevitably arrive in Ireland.
Dr Eleanor McNamara, director of the HSE's public health laboratory, said on today's Morning Ireland radio show on RTE 1 that because the cases so far had involved people travelling from Germany, there was an inevitability some cases would appear in Ireland.
She urged people to have scrupulous hygiene practices, especially when handling and preparing food, to pay particular attention to detail when washing food and to peel vegetables when necessary
She said that anyone who has recently travelled to Germany or an affected country and shows symptoms of gastroenteritis should report to their doctor immediately.
Dr McNamara added that for the last two weeks the public health laboratory has been  speaking daily with the outbreak control team in Europe who are monitoring the situation as it evolves.
No laboratory studies have confirmed the source so far and Dr McNamara said that it will be days before we will have the real picture of the situation.
However she did say that the strain is virulent and you only need a small number of bacteria to cause infection.
Because there has been a significant amount of transfer from person to person so far, she urged appropriate supervision of toileting with young children.
People who are travelling abroad or by plane are urged to use hand hygiene wipes, alcohol gels and suchlike before and after eating and before and after toileting.
She said that the strain is easily killed and basic hygiene precautions are absolutely adequate to break the transfer of bacteria.