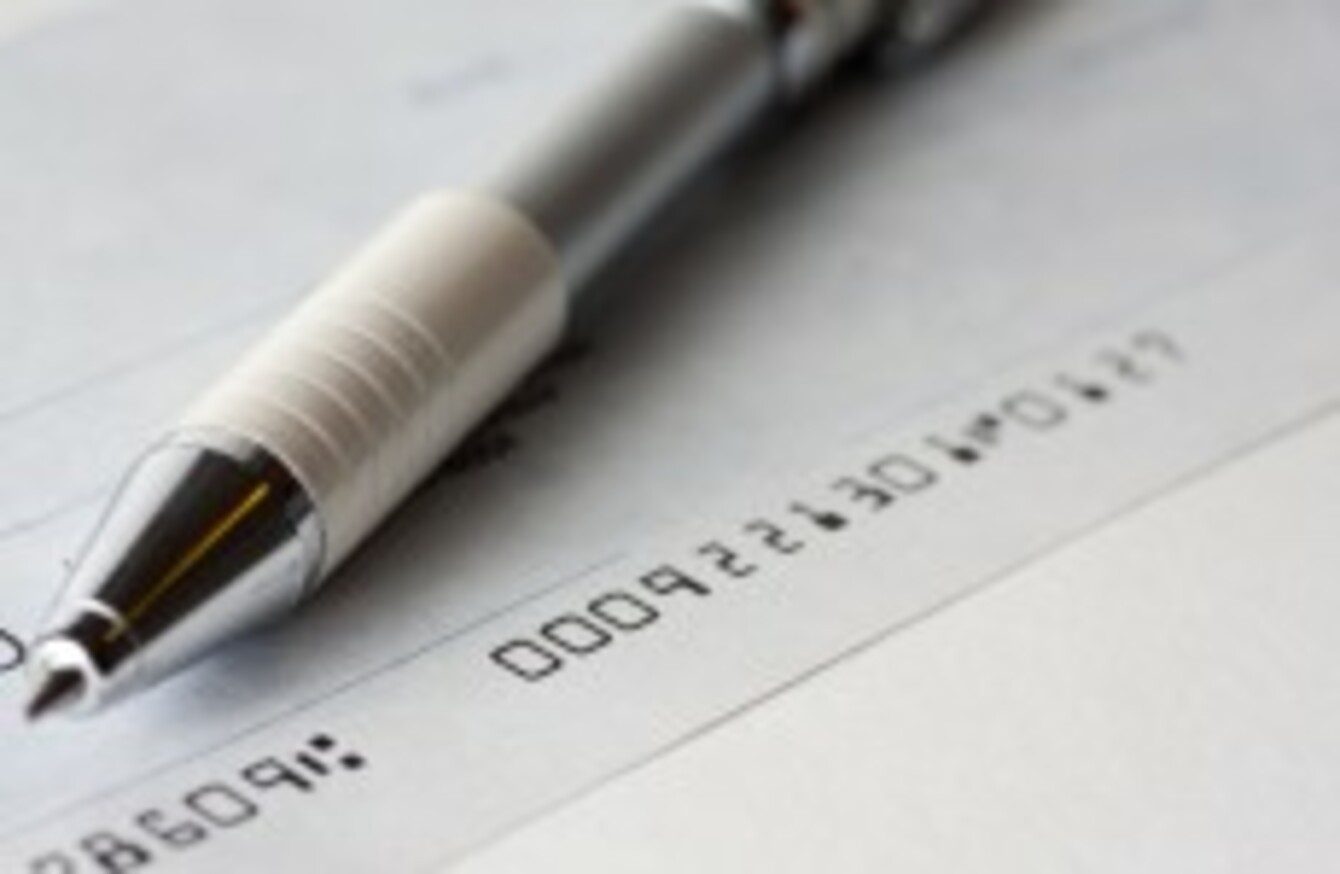 Image: Shutterstock
Image: Shutterstock
FROM TODAY, public sector bodies will no longer be accepting cheque payments from businesses, or making them either.
While many larger companies may set up to deal with such changes, SMEs run the risk of getting bogged down in the changeover and getting left behind.
SMEs are the biggest users of cheques in Ireland, sending and receiving an average of 61,369 cheques per day according to the Central Bank.
The new rules have been set down by the National Payments Plan (NPP) which seeks to help Ireland move away from cash and cheques towards electronic payments.
So what do businesses need to know and do? Well, the NPP says that the first thing a business needs to do is to find out how each public sector body they deal with plans to make and receive payments after today.
The payments from public bodies will be made by electronic transfer, direct debits or card payments and the NPP says that businesses need to ensure that a company's system matches that of the public body.
"From a business perspective this will impact on payments to government such as VAT and commercial rates as well as any employer deductions to payroll made at source," according to Simon Bell of Sage Ireland.
"More significantly, the change in the payment mechanic for these types of payments will have implications for a variety of areas from internal finance processes to cashflow planning and management, especially for small businesses."
Bell says payments company Sage Ireland has made a number recommendations for businesses ahead of today's switch over, they're summarised as follows:
Review past payments to public bodies. Determine their typical amount, how often they're paid and how this will effect cashflow.
Identify any dates for regular payments will may have to be changed.
For previous cheque payees, find out payment details including BIC / IBAN.
Speaking ahead of today's deadline, the NPP's Ronnie O'Toole said that, "the feedback so far suggests the e-Day transition is going well."
O'Toole says that the new process will, "provide the impetus for Irish business to switch from a 'cheque in the post' mentality to a culture of 'pay-on-time, pay-on-line'".
The NPP itself has issued advice to businesses about e-Day by way of a dedicated website, adding that businesses with additional questions should contact their own banks.