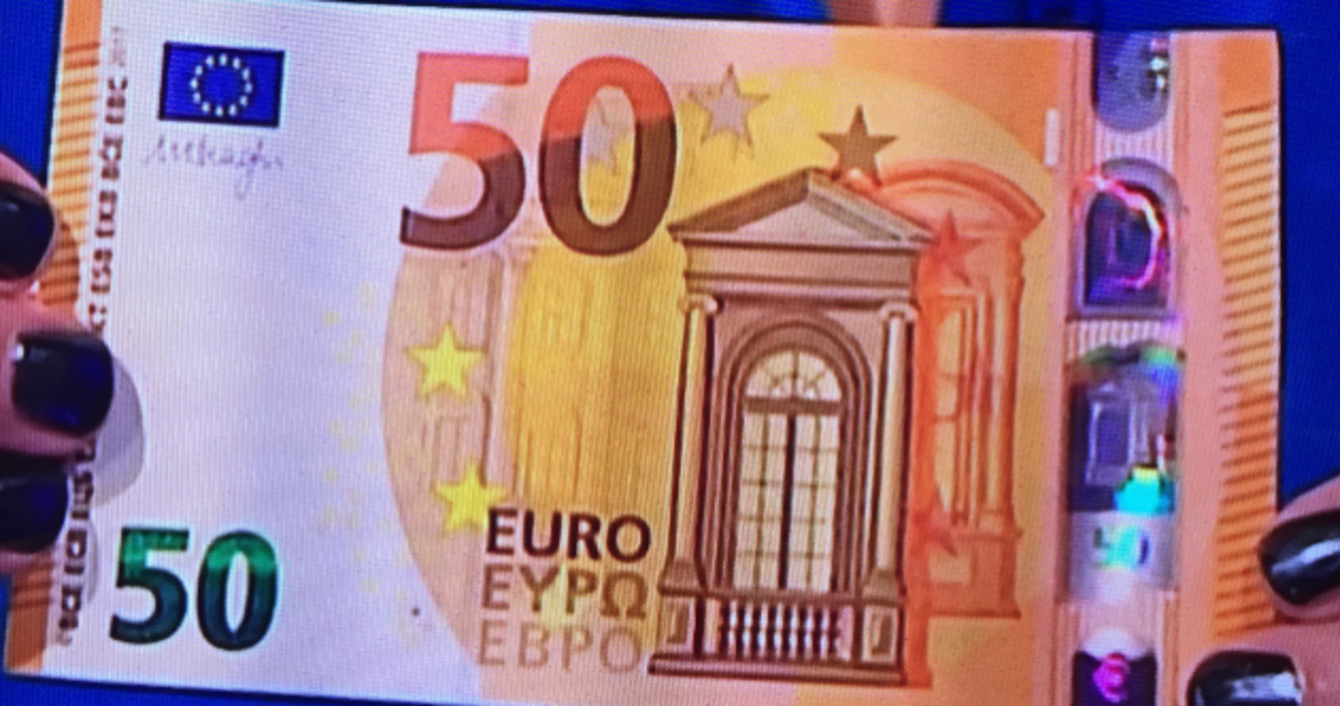 Image: screengrab via RTÉ
Image: screengrab via RTÉ
A NEW €50 note will be introduced by the European Central Bank next week.
A €5, €10 and €20 note have already been released as part of the new Europa series.
The European Central Bank says the notes are very easy to check using the feel, look and tilt method.
The new note feels crisp and firm. There is also raised embossing along the edges and the centre of the note.
When looked at against light, a portrait window and watermark as well as the security thread become visible.
And if you tilt the banknote, the silvery stripe reveals a portrait of Europa in a transparent window and the emerald number displays an effect of the light that moves up and down.
Garda Sergeant Kelvin Courtney told RTÉ's Crimeline that the new note makes it difficult to counterfeit and urged people to get familiar with the new note to avoid confusion.
He added that all the old €50 notes are still legal tender.