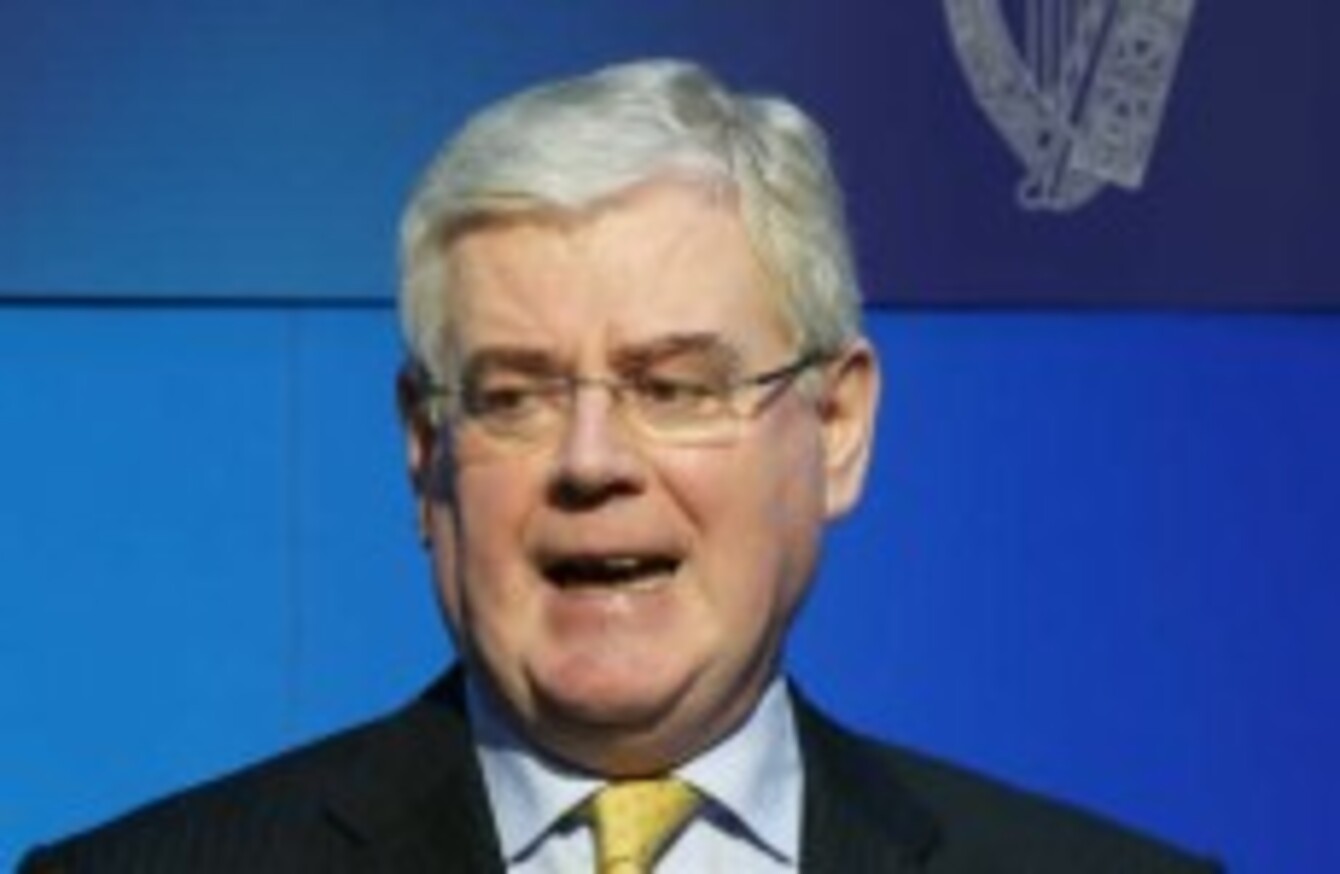 Eamon Gilmore.
Image: Photocall Ireland
Eamon Gilmore.
Image: Photocall Ireland
Updated 10.56pm
TÁNAISTE EAMON GILMORE defended the tough cuts made in yesterday's Budget, stating this morning that this budget will bring us out of our bailout programme.
Speaking on RTE's Morning Ireland today, he defended a range of cuts including trying to reduce medical card lists, a reduction in dole payments for young people and the abolition of the bereavement grant.
Medical cards
He said that almost two million medical cards have been issued but said surveys have shown that many are no longer in use but the payment continues to be made to doctors.
He defended that this was the best way to bring down costs, as in practice, people who do not use their medical card are meant to return it, but this does not happen, which is wasting money, he said.
He maintained that this was a "fairer" way of cutting costs in relation to the medical card bill.
GP care
In terms of free GP care for under five-year-olds he said their aim is to ensure that no parent will wait to see how sick their child gets before families "decide to bring that child to the doctor".
When asked why the government were cutting the social welfare payment to the under 26s, Gilmore said they were not, and said it is "not about incentivising them into work".
He added that no young person under the age of 25 should be out of work or not in training.
"We are not cutting their benefits – we are extending the age at which those payments apply," he said.
He said it was not young peoples' fault that limited jobs are available, admitting that it is the government's responsibility to make sure  jobs are there for young people to go into.
Not mean
Gilmore also defended the abolition of the bereavement grant and denied that it was mean.
He said that he didnt' agree with the German Finance Minister's statement yesterday that "Ireland is okay," stating, "no it is not, but we are in recovery – this bid will take us out of the bailout programme and we will have the full control of our economic destiny".
He added that "this is the last of the difficult budgets and achieves about 95 per cent of our total adjustment to meet our budget targets… we are seeing recovery in the economy…".
- First published 11.51am